Back
Dine Like a Local
Discover Hawaiian everyday life with Aina Ahiahi, a new private dinner prepared by Four Seasons Resort Lanai in the spirit of ohana.
In ancient Hawaii, every aspect of everyday life involved ritual and prayer dedicated to that specific activity. Fishermen, for example, presented prayer and offerings of certain fish to their deities on a cairn alter. Women that made bark cloth and men who made canoes also invoked prayers while they worked. The preparation and partaking of food was no different.

Nature, and every aspect found wherein, was viewed as a manifestation of one of over 40,000 deities in the Hawaiian pantheon. Thus, because the Hawaiian's food came from the land and the ocean, the crops and marine life that they ate were also deified.

The preparation of dishes and partaking in a meal was a sacred ritual in itself. So sacred, in fact, that the religion which dictated this part of everyday life was known as Ai Kapu, or sacred eating. The Ai Kapu imposed certain restrictions, including the regulation that food could only be prepared by the men and that men and women took meals separately. Women were also prohibited from eating certain foods, such as pork, certain species of fish, and specific varieties of banana.

Partaking in a meal was viewed as a time when humans fed not only their physical being, but also their spiritual being. In 1819, the Queen Regent, Kaahumanu, defied the edict of the Ai Kapu by consuming a meal with Kamehameha II, the ruler at the time. Although the mandates of the ancient religion are not widely abided by anymore, many Hawaiians still revere the eating of traditional foods as a significant experience. It is a time when loved ones gather to share aloha, give thanks for the bounteous meal and enjoy each other's company.

With Aina Ahiahi, Four Seasons Resort Lanai guests come together with Love Lanai staff, to share aloha for each other and the beautiful island of Lanai. This is a private event, allowing for a bespoke experience reminiscent of joining ohana (families) in their own homes for a family dinner. A set menu features Chef Nick Magaoay's rendition of both traditional Hawaiian foods as well as cuisine that was adapted following the influx of outside influence. Chef's menu comprises many dishes he enjoys at luaus and parties he and his family, including his five daughters, attend.

Nick learned to make poke from his grandfather, but puts his own spin on the dish, using a variety of fresh catch. Besides manning the grill at barbeques, Chef's favourite pastimes include diving and fishing (especially at Keomuku and Kaunolu), both of which offers inspiration in the kitchen.
The menu offerings are as follows:
Poi (taro steamed and prepared, regarded as the staple food of the Hawaiian diet)
Laulau (a portion of pork, beef, or chicken with butterfish, wrapped in taro leaf then steamed in a bundle of ti-leaves)
Puaa Kalua (house smoked shredded pork)
Ahi poke (fresh Hawaiian raw tuna cubed and seasoned)
Hee Poke (sliced octopus seasoned with Hawaiian salt, seaweed, green onion and other seasonings)
Luau Hee (octopus and taro leaves cooked in a stew of coconut milk and other seasonings)
Advanced reservations are required for this experience and it is based upon availability.
---
---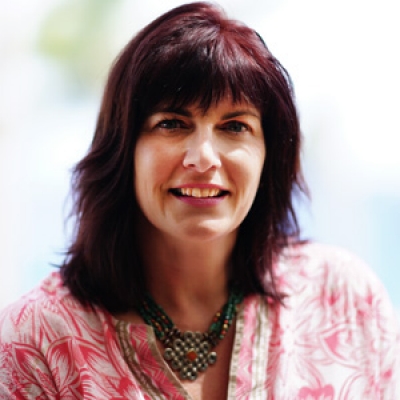 Lori Holland
Director of Public Relations
6100 Center Drive, Suite 1250
Los Angeles, CA 90045
U.S.A. Olivia Kragen
Digital Marketing Manager
6100 Center Drive, Suite 1250
Los Angeles, CA 9045
U.S.A.
---
Four Seasons Resort Lanai
PRESS KIT

Visit Four Seasons Resort Lanai Website