Back
Beyond The Ring: Unforgettable Engagements at Four Seasons Resort Lanai
The 90,000 acre (36,000 hectare) island of Lanai is the perfect backdrop when proposing to one's future bride or groom.
With no stop lights, fast food chain stores or malls, the secluded island paradise is just nine miles (14.5 kilometres) from Maui yet offers a glimpse of Hawaii as it used to be, making it an ideal location for creating a "wow" effect.
For an unforgettable proposal, the dedicated team at Four Seasons Resorts Lanai can arrange any number of settings perfect for getting to Yes! with a variety of engaging experiences fit for every type of couple and their interests.
Iconic Lanai
Make your own history on Lanai. The island's most recognisable landmarks make for a unique and distinctive setting for a proposal.
Celebrate Your Sweetheart - Take a walk up to Lanai's landmark Puu Pehe (Sweetheart Rock) next to Hulopoe Bay. Overlooking Hulopoe Bay, within walking distance of the Resort, Sweetheart Rock is the site of an enduring legend about a young warrior and his true love, making it one of the perfect places to propose to your sweetheart.
Tee Time - Head up to the signature 12th hole at Manele Golf Course at sunset and get down on bended knee with jaw-dropping sweeping views of the Pacific Ocean setting the scene. Celebrate your exciting moment with a festive champagne toast delivered via golf cart or at VIEWS restaurant.
Island Escapade
For the adventurous couple, surprise your partner as you spend the day exploring Lanai.
Gallop Away On Horseback - The Stables at Koele, in Lanai's lush upcountry, provide a more rustic backdrop complete with pine trees, horses, rolling hills and breathtaking sunsets. Stop along the red dirt road to pop the question.
Love Is In The Air – Soar above the mountains, rain forests and red lava cliffs of Lanai and circle the nearby Hawaiian islands of Maui, Molokai and Hawaii during a private helicopter ride. Ask for your partner's hand in marriage as you soar past breathtaking waterfalls.
On The Road - Jump in a 4x4 Jeep rented from the Lanai Adventure Center to explore the island. Pack a picnic lunch and head to Halepalaoa Beach (Club Lanai) on the eastern side of the island. Named for the whales that frequent the area, this golden sandy beach is a quiet place, often with nary another beachcomber in sight.
Intimate Dining
Set the mood with an intimate, custom dining experience for you and your loved one.
Dining Under The Stars - Book a table for two under the stars on a secluded oceanfront location overlooking Hulopoe Bay. As evening descends and the stars begin to twinkle, enjoy a personalised five-course menu and wine pairings created for you following a consultation with our chef. Enhance your experience with a customised music playlist, solo musician or hula dancer. Watch the evening stars over dessert and coffee – no rush, the table is the engaged couple's for the evening.*
Stargazing Picnic - Search for constellations with your loved one by your side and a bevy of amenities. Explore the twinkling stars in the heavens above with high-performance binoculars ideal for astronomical viewing, desserts from Chef, a half-bottle of bubbly prosecco and a comfy Four Seasons blanket.
Set Sail
Take to the open Pacific Ocean and dramatic seaside cliffs of Lanai for a special evening.
Let The Sparks Fly - For the ultimate unforgettable proposal, charter a private luxury yacht for an evening's adventure and propose against a backdrop of shimmering light and stunning fireworks in a display designed to truly dazzle. Custom-choreograph the light show to the courtship's soundtrack, and then enjoy an intimate five-course dinner à deux at sea complete with wine pairings.*
Sunset For The Win - Set sail together along the scenic Lanai coastline. As the sunset paints the sky, enjoy an exclusive sunset sail with delicious pupus (appetisers) and cocktails, and watch schools of spinner dolphins frolicking in the surf. Kiss your sweetheart as you cruise in front of Puu Pehe (Sweetheart Rock).
*Dining Under the Stars pricing includes gratuities; taxes are not included. Let Sparks Fly requires 45-day notice.
---
---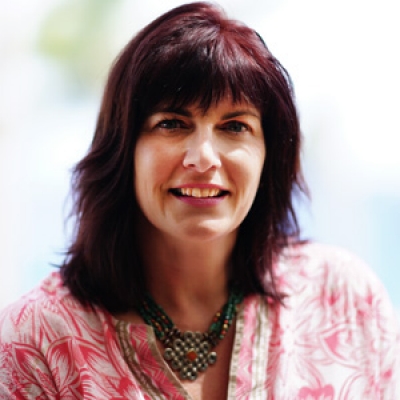 Lori Holland
Director of Public Relations
6100 Center Drive, Suite 1250
Los Angeles, CA 90045
U.S.A. Olivia Kragen
Digital Marketing Manager
6100 Center Drive, Suite 1250
Los Angeles, CA 9045
U.S.A.
---
Four Seasons Resort Lanai
PRESS KIT

Visit Four Seasons Resort Lanai Website