While in Hawaii, one may hear the phrase 'I'm going holoholo this weekend.' and wonder what it means. In Hawaiian, the word literally translates into going out for a walk, a ride or even a sail. People use the phrase to indicate that they are taking off for something enjoyable – some time away to have fun, recharge their batteries or embark upon an adventure. Guests can now holoholo around the island with the Love Lanai Cultural Guides on their next visit to Four Seasons Resort Lanai, and discover beautiful landscapes, learn about history and culture and 'talk story' with new friends.
The Love Lanai Cultural Program offers excursions to a number of locations across Lanai from heritage sites to coastal fishing areas. Guests can customize their tours by selecting tour locations, activities such as line fishing, vehicles, or adding a lunch option, to create a very special experience.
The Cultural Guides from Love Lanai share a few of their favourite escapes:
Elfred (Fred) Bolo's family was originally from the Philiippines; he's part of the first generation to be born and raised on Lanai. He represents the melding of cultures on the island and along with English and Pidgin speaks Bisaya, a language hailing from the southern Philippines.

Fred enjoys spending time with his family and often goes fishing. A favourite spot is Federation Camp on the north shore where a collection of beach houses were built in the late 1940s and early 1950s by members of the Filipino Federation of America (the Federation). Guests who want to try their hand, and line, at shore fishing can visit Kaiolohia, a nearby stretch of beach commonly known as Shipwreck due to the large vessel which was grounded there following WW2.
Further down the east coast is Waiopae, where Lanai residents and volunteers are restoring the loko ia (fishpond) foundation. Waiaopae is one of at least five significant ponds constructed in ancient times to support food sustainability. The ancient fishpond is nine acres (or 36,421 square metres) in size, and renovation of the walls was begun in June 2015 through a partnership of the Lanai Culture & Heritage Center, Pulama Lanai, and program participants from across the state.
Renan Espiritu's family also came from the Philippines. They were from Iloco Sur, the central section of the Ilocos Region in Northern Luzon, and came to work on the pineapple plantation in the 1940's. When he's not taking guests out on a UTV Cultural Tour, Rey can be found driving the back roads of the island—the bumpier the better. One of his go-to spots is Keomoku, where he learned to swim and fish.
Jay Ballesteros's grandparents were fishermen and undertook a long voyage to come to Lanai—he's a third-generation islander. He enjoys archery and fishing and often guides guests to Kaunolu, set between Kaumalapau Harbour and Hulopoe Beach on the south coast. The Kealia Kapu-Kaunolu Heritage Complex is one of the best preserved traditional communities in Hawaii and is a national historical landmark. Visitors can see Moku Noio (which resembles a shark fin) cove and Lanai's southern sea cliffs. The village contains the ruins of more than 80 homes, a heiau (temple) and other structures said to be the most extensive and best preserved in the state. During the 1790's, King Kamehameha I would visit Kaunolu in summers drawn to its well-known reputation as a favoured fishing spot.
One of Keoni Degamo's favourite legends is The Legend of Kaululaau. Keoni, who was born and raised on Lanai, shares this story on excursions around the island. Kaululaau was a young chief from Lahaina that was known as a mischief maker. He was exiled to the island of Lanai, which, at that time, was known by another name. Kaululaau, through his cunningness and trickery, was able to rid the island of spirits residing there. On the day that he defeated the king of the spirits, Pahulu, the island became known as Lanai a Kaululaau—Lanai, meaning "day of conquest", of Kaululaau.
HoloHolo can be booked daily for morning excursions. Contact the Love Lanai Desk for pricing and reservations at love.lanai@fourseasons.com.
---
---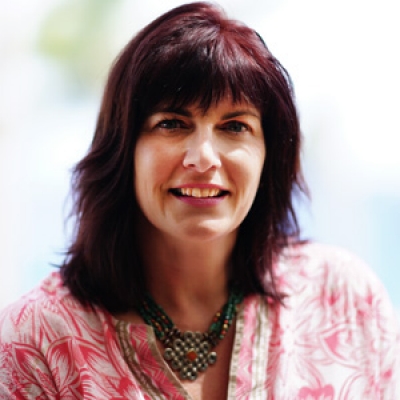 Lori Holland
Director of Public Relations
6100 Center Drive, Suite 1250
Los Angeles, CA 90045
U.S.A. Olivia Kragen
Digital Marketing Manager
6100 Center Drive, Suite 1250
Los Angeles, CA 9045
U.S.A.
---
Four Seasons Resort Lanai
PRESS KIT

Visit Four Seasons Resort Lanai Website