Back
Enjoy a Lanai Tai During a Visit to the Pineapple Isle
Once known as the "Pineapple Island," Lanai inspires our body ritual, the Lanai Tai Signature Scrub, based on an old family recipe and enriched in our own kitchen. It leaves skin energised and smooth as silk.
The signature treatment at Hawanwana Spa at Four Seasons Resort Lanai is now even better, with an enhanced protocol and new, exclusive products that you can bring home for your own experience. Celebrating Lanai's history as one of the world's largest cultivators of pineapples with a nod to its stint at sugar cane production, the new Pineapple Lanai Tai provides misting and exfoliation as well as hydration, all in one 60-minute unique treatment.
A new aromatic blend in the products emulate the Lanai Tai cocktail (a localided version of a Mai Tai that showcases pineapple juice and slices, versions of which are served at Resort restaurants including ONE FORTY and Sports Bar and Grill, along with lime, vanilla and orange.
The collection is made exclusively for our Resort by Hawaiian Body Products' Ola Tropical Apothecary crafted in small batches using locally grown organic and natural ingredients and available for purchase in the retail shop at the Hawanawana Spa.
Pineapple Lanai Tai Deep Sea Body Mist gently hydrates the body in preparation for the exfoliant product. It blends Hawaiian deep sea minerals containing life's most precious nutrients in an exceptionally hydrating and nourishing mist for the skin, hair and face. (2 ounces USD 12; 4 ounces USD 23)
Pineapple Lanai Tai Sugar Polish (mixed with fresh pineapple pulp from our kitchen or yours) exfoliates and nourishes the body and features Hawaiian honey as a bonus ingredient. It is a gentle, natural exfoliating product combining raw cane sugar with organic Hawaiian honey, Hawaiian plant extracts and moisturising tropical oils to cleanse, renew and soften the skin. (2 ounces USD 12; 8 ounces USD 31)
Pineapple Lanai Tai Body Butter soothes, hydrates, and feeds the newly exposed younger layer of skin. It is a rich harmonizsng blend of organic virgin coconut oil, avocado oil, aloe vera, macadamia and cocoa seed butters infused with organic plant hydrosols to create a creamy, luxurious formula to repair, replenish and moisturise dry, thirsty skin. (2 ounces USD 12; 6 ounces USD 29)
Hawaiian Body Products is a family-owned business dedicated to making Hawaii's premier natural and organic beauty and wellness products since 2005. Ola means "life force" and "well being" in Hawaiian.
Hawanawana Spa, whose Hawaiian name translates to whispering ocean, offers a range of Spa and Salon services inspired by the blue waves just outside its door. With ingredients and inspirations pulled directly out of the ocean, renewal begins upon entering the sanctuary and continues as therapists customise every treatment to each gues, to best achieve one's goals while elements of the ocean are expertly combined with innovative techniques to create experiences that soothe mind, body and spirit.
Whether you enjoy your Lanai Tai in the Spa or at home, the treatment is sure to tempt all your senses.
---
---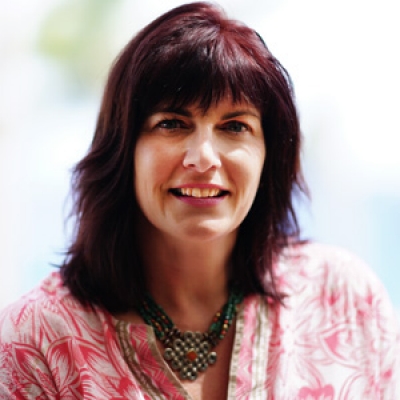 Lori Holland
Director of Public Relations
6100 Center Drive, Suite 1250
Los Angeles, CA 90045
U.S.A. Olivia Kragen
Digital Marketing Manager
6100 Center Drive, Suite 1250
Los Angeles, CA 9045
U.S.A.
---
Four Seasons Resort Lanai
PRESS KIT

Visit Four Seasons Resort Lanai Website