Back
Pamper in Private at Hawanawana Spa at Four Seasons Resort Lanai
Guests seeking relaxation while on vacation can choose from a selection of low- and no-touch spa services at Hawanawana Spa at Four Seasons Resort Lanai.
Reiki uses universal life force energy to promote healing, stress reduction and relaxation in a private session. Though technology, spa lovers can experience a contactless Hypervolt Massage that relaxes, revives and recovers, while preserving the spirit and serenity of traditional treatment methods. Yo-Massage Self Care offers a more accessible treatment where therapists provide therapeutic massage in a small group environment - guests are fully clothed while relaxing in restorative positions and practicing mindfulness. The self-care sessions are no-touch as the practitioner guides breath and body through transformative self-massage and provides trigger-point therapy techniques for restoration and mindfulness.
Fitness enthusiasts can choose from a selection of complimentary yoga and well-being classes offered outdoors. Check the online daily calendar for the current schedules. Private 1:1 classes are also available for yoga, Pilates or meditation. Or complete a daily workout in a private fitness room, featuring two pieces of cardio equipment, kettlebell, medicine balls, weight bench, resistance bands and stability ball. Select dumbbells and yoga mat available upon request.
For the ultimate spa escape, Hawanawana Spa at Four Seasons Resort Lanai offers a Pamper in Private buy-out option. Guests seeking an exclusive spa experience can book the spa for the entire day to enjoy a range of treatments and therapies. The Spa is available from 9:00 am to 6:30 pm and can accommodate up to 30 treatments during this period, and all gratuities are included.
In addition, guests can enjoy two group yoga or wellness sessions on the tropical Resort grounds scheduling a morning and afternoon class such as Classic Yoga, Pilates, Tai Chi or Restorative Sound Healing during their spa day. The Pamper in Private experience is USD 11,500 per day, excluding taxes.
Hawanawana Spa reflects the soothing colours of natural sands, textures of the ocean complimented by whimsical touches from beneath the sea. The space exudes a Zen aesthetic and harmonises simplicity with comfort. Fresh, light hues and uncluttered spaces soothe over stimulated senses and allow for quiet reflection. The Spa aligns with partners that create luxurious, memorable experiences for their clients including Kerstin Florian International, ANDA, OSEA Malibu Skincare, Ola Hawaiian Body Products and KNESKO Skin.
---
---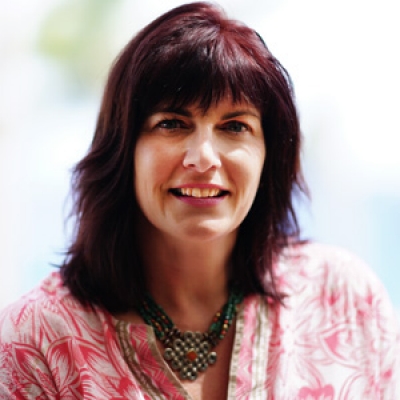 Lori Holland
Director of Public Relations
6100 Center Drive, Suite 1250
Los Angeles, CA 90045
U.S.A. Olivia Kragen
Digital Marketing Manager
6100 Center Drive, Suite 1250
Los Angeles, CA 9045
U.S.A.
---
Four Seasons Resort Lanai
PRESS KIT

Visit Four Seasons Resort Lanai Website