Back
Pickles and POP: New Ways to Have Fun on the Court
There's some excitement courtside at Four Seasons Resort Lanai. Not only has the property debuted a new Tennis Garden featuring two outdoor Plexipave cushion courts and one Har-Tru Green Clay court but a variety of programs, managed by renowned tennis management company Peter Burwash International (PBI), offer lessons, clinics and special events to keep guests challenged, no matter the level.
For guests seeking something totally new, the property now offers pickleball, a racquet sport gaining in popularity that combines elements of badminton, tennis and table tennis. Two, three, or four players use solid paddles made of wood or composite materials to hit a perforated polymer ball, similar to a wiffle ball, over the net. The paddles are smaller than tennis racquets yet bigger than ping-pong paddles.
Pickleball is said to have been invented in 1965 on Bainbridge Island, Washington by three dads entertaining bored kids. The game has evolved from original handmade equipment and simple rules into a popular sport throughout the US and Canada, with many European and Asian countries also adding courts.
In addition, guests can enjoy a game of POP tennis, the rebranding of 100-year old paddle tennis. This game also uses a paddle to play tennis on a smaller court, yet with a special lower compression tennis ball and using underhand serves. Guests can book court time or request time with the pro to get off to a good foundation of learning either of the games.
Or sign up for a new energetic cardio tennis clinic geared to move the body and have fun while using tennis drills and exercises. There's minimal technical instruction and lots of fun courtesy of the Resort's Tennis Pro Ryan Winters.
Ryan Winters was the tennis director of the #1 athletic club in the nation before joining the #1 tennis management company in the world at Four Seasons Resort Lanai. As a junior player, Ryan was a New Mexico State Champion. He was offered an opportunity to play D1 tennis, but took an academic scholarship to study civil engineering at the University of Colorado at Boulder. Ryan returned to tennis and became a USPTR-P1 Tennis Professional, a USPTA-Elite Professional, and PBI Tennis Director. His passion for coaching Special Olympics took students to the US national level and then he aided internationally with Italian Special Olympics. Ryan has helped train elite junior players and national champions. His career has been highlighted by being a hitting partner for Paralympic Gold Medalist and ITF #1 wheelchair player David Hall.
When off the court, be sure to book a Bounce-Back Sports Massage, part of a new series of sports-tailored massages to ensure guests can play well and live well while on their very own Hawaiian adventure. The massage, at the Hawanawanana Spa, provides recovery for tennis players by focusing on muscles and joints impacted while playing on the courts. Key areas of the body include feet, legs, hips, back, arms and shoulders.
---
---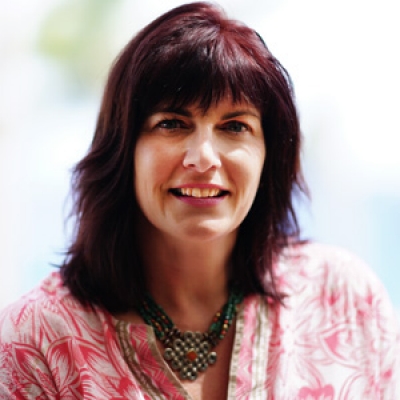 Lori Holland
Director of Public Relations
6100 Center Drive, Suite 1250
Los Angeles, CA 90045
U.S.A. Olivia Kragen
Digital Marketing Manager
6100 Center Drive, Suite 1250
Los Angeles, CA 9045
U.S.A.
---
Four Seasons Resort Lanai
PRESS KIT

Visit Four Seasons Resort Lanai Website