Back
Top 8 Romance Experiences on the Island of Lanai
A secluded island in the Hawaiian archipelago, Lanai is the perfect setting for a romantic rendezvous. Whether one's beloved desires a classic, pampered approach or fancies a more action-filled adventure, Four Seasons Resort Lanai has the recipe for romance.
Ride Off Into the Sunset – Gallop away on a private adventure for two among the majestic Cook pines and alight upon sweeping vistas, captivating at sunset. Stop and enjoy a glimpse of Maui, Molokai, Kahoolawe and maybe even the Big Island of Hawaii. Let the Lanai Adventures team arrange a romantic escape into the sunset and explore the wooded valleys and trails of this extraordinary upland terrain, home to axis deer, Mouflon sheep and turkey. An assortment of trails meander through the wooded peaks and valleys of the extraordinary upland terrain, so riders of all ages and skill levels can saddle up.
Dinner à Deux - For those seeking the ultimate in privacy, why not book a table for two under the stars? This dining experience at Four Seasons Resort Lanai begins as guests are escorted to a secluded oceanfront location, complete with dazzling sunset views overlooking Hulopoe Bay, deemed one of the most beautiful beaches in Hawaii. Enjoy a personalised five-course menu and wine pairing created following a consultation with Chef the day prior. Watch the evening stars over dessert and coffee – there's no rush, the table is booked for the evening. The Dining Under the Stars experience begins at USD 995 per couple.
Love-ly Legends - Hike up to Puu Pehe (Sweetheart Rock) next to Hulopoe Bay at sunrise. Legend has it that Pehe, the wife of a Lanai warrior, died and her heartbroken husband buried her at the top of Puu Pehe then jumped from the 80-foot (24 metre) summit to the surf below, unable to bear his sorrow.
Take a Dole Stroll – Meander around Dole Park, named after the company whose Lanai plantation supplied the world with pineapples. A charming village square lined with towering cook pines, plantation buildings house general stores, restaurants, art galleries, clothing boutiques and more. Get a coffee or fresh pressed juice, sit in the park with a sweetheart and just enjoy each other's company together.
Capture the Moment - In canvas that is, and commission a sketch or painting by local artist Mike Carroll. Mike moved from Chicago to Lanai to pursue his life-long passion for art and nature and his original oil paintings and prints celebrate Hawaii and invite the viewer to explore her enchanting beauty. Couples can share a favuorite romantic spot or send in a photo to commemorate their visit and take home a unique remembrance of a special time together.
Sunset Nine - Who says compromise can't also be fun? Everyone wins with Sunset Nine experience. First, head out to the Manele Golf Course after 3:00 pm for beautiful vistas off the Ocean back nine. Grab a putter or go along for the ride and check out the most scenic (we think!) nine holes in the world. Savour the moment. Enjoy a specialty cocktail either at check in, delivered on the course, or at VIEWS when finished, and take in amazing views of Puupehe (Sweetheart Rock) and Hulopoe Bay after play.

Picnic on a Back Beach – Jump in a 4x4 and head to Halepalaoa Beach on the eastern side of the island. Named for the whales that once washed ashore there, this golden sandy beach is a quiet place to relax, sunbathe and swim – often with nary another beachcomber in sight. Pack a picnic and enjoy a day together lounging in secluded bliss. The ruins of the old Maunalei Sugar Plantation wharf are nearby for a bit of sightseeing before heading back to civilization.

It's Not Far Down to Paradise - Sail away into the Hawaiian sunset for a journey filled with romance on a custom evening tour. Trilogy Excursion's 51-foot (16 metre) sailing catamaran will carry couples across the waters to find tranquility as the sun dips into the ocean - light appetisers, cocktails and more make for a most memorable evening.

---
---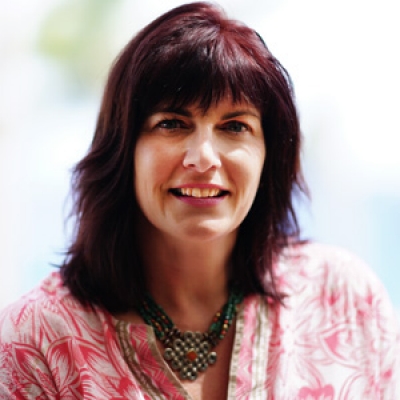 Lori Holland
Director of Public Relations
6100 Center Drive, Suite 1250
Los Angeles, CA 90045
U.S.A. Olivia Kragen
Digital Marketing Manager
6100 Center Drive, Suite 1250
Los Angeles, CA 9045
U.S.A.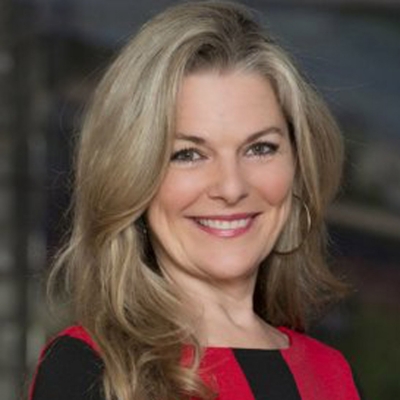 Laura Fairweather
Director of Public Relations, Americas
1165 Leslie Street
Toronto, Ontario M3C 2K8
Canada
---
Four Seasons Resort Lanai
PRESS KIT

Visit Four Seasons Resort Lanai Website