Back
From the Ground Up: Four Seasons Resort Langkawi Celebrates Personal and Planetary Wellbeing
June 12, 2018,
Join the wellbeing team at Four Seasons Resort Langkawi for a Global Wellness Campaign until June 21, 2018. From Sunrise Yoga at the Lily Pond – surrounded by the extraordinary creatures of the UNESCO Geopark – to naturalist-led garden trails and Elemental Wisdom Talks, the complimentary program of events, which launched on Global Wellness Day, draws on all of the elements of the surrounding nature (earth, water, light and air) to help guests discover how small lifestyle changes and natural alignment can pave the way to big increases in wellness.
Located in Southeast Asia's only UNESCO Geopark, The Geo Spa combines ancient energies in modern balancing treatments to boost physical, emotional, mental and spiritual wellbeing. Attend a Wisdom Talk with Spa & Wellness Director Dr. Kannan Nettath, and discover how harmonising the elements within can positively impact everything from virility to stability, positivity to longevity. Then explore wellness in a variety of guises: from light-filled Sunset Meditation to the profoundly relaxing and balancing benefits of stand-up paddleboard (SUP) yoga: yoga "at sea."
"Often, people fail to see how connected they really are to the nature around them," comments Dr. Kannan. "Here at The Geo Spa, our aim for global wellness this year is to help build awareness of how tapping into that connection can benefit wellbeing and facilitate a return to health and happiness."
The complimentary program will see numerous activities offered to guests between through June 21, each designed to encourage them to connect with nature, themselves, and one another for renewed harmony.
Complimentary activities include:
Daily Sunrise Yoga (7:3 0am)
Daily Evening Enlightenment Meditation and Breathing (4:00 pm), tapping into the calming, grounding, cleansing and rejuvenating qualities of the surrounding earth and water elements
Stand-Up Paddleboard Yoga (10:00 am; June 15, 19)
Wisdom Talks with Dr Kannan, Spa Director (2:00 pm; June 13, 14, 15, 19, 20, 21)
Jalan-Jalan Resort Trail with Aidi Abdullah, Resident Naturalist (7:30 am on June 14, 16, 19, 21; 6:00 pm on June 13, 15, 18, 20. 24 hour advance booking required)
Ayurvedic Lifestyle Consultation with Dr. Kannan with every Ayurvedic Ritual or Signature Experience booked (30 minutes per person; June 13, 14, 15, 19, 20, 21)
Kids' Yoga (3:00 pm, June 16)
The program also includes complimentary activities for Resort staff, including yoga for men, yoga for women, and Ayurvedic diet and lifestyle talks.
And, finally, because wellness relates as much to the land as it does to the living, Four Seasons Resort Langkawi is now plastic straw free – a move announced on World Environment Day this year – and part of the Resort's ongoing commitment to preserve the sanctuary of its UNESCO Geopark surroundings and the wider marine ecosystem.
To be a part of this year's Global Wellness Campaign at Four Seasons Resort Langkawi contact Four Seasons Worldwide Reservations Office or the Central Reservations Department of Four Seasons Resort Langkawi at tel: (60) 4 950 8888, fax: (60) 4 950 8899.
---
---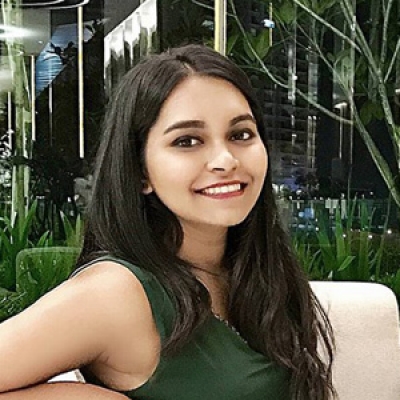 Venoshia Vellasamy
Public Relations Manager
Jalan Tanjung Rhu
Langkawi, Kedah Darul Aman 07000
Malaysia
---
Four Seasons Resort Langkawi, Malaysia
PRESS KIT

Visit Four Seasons Resort Langkawi, Malaysia Website