Back
Easter Brings Jack, a Handful of Magic Beans and a Giant Gold Egg to Four Seasons Hotel Ritz Lisbon
This spring the Hotel's classic Easter Brunch is back, as well as the city's favourite egg hunt and do-it-yourself baskets for the little ones
March 24, 2022,
Last year Four Seasons Hotel Ritz Lisbon turned into a wonderland, and Alice and a giant egg were everywhere and nowhere to be found. This year the Hotel revisits another children's tale "Jack and the Beanstalk," adding a touch of magic to its Easter offering. There are chickens, cows, rabbits and gold eggs, oh my!
Jack, a poor country boy, trades the family cow for a handful of magic beans, which grow into a massive, towering beanstalk reaching up into the clouds, just above the famous blue neon letters spelling R-I-T-Z on the Hotel's rooftop.
Jack climbs the beanstalk and finds himself in the castle of an unfriendly giant, but manages to outwit and escape him with a magic golden harp, an enchanted goose and one giant chocolate gold egg. He flees to the Almada Negreiros Specialty Suite, runs past the outside pool, bumps into Pastry Chef Diogo Lopes in the chocolate room in the kitchen and finally catches his breath on one of the 28 seats at CURA Restaurant.
Guilherme Costa, General Manager of Four Seasons Hotel Ritz Lisbon comments: "We are extremely happy to be able to host our classic Easter Brunch in the Hotel's Grand Ballroom again, and we look forward to welcoming our guests back - some families have been coming for generations!"
For those who prefer to celebrate Easter at home with loved ones, Executive Chef Pascal Meynard's team has created a menu filled with seasonal specialties in takeaway form. For the sweet-tooths, the pastry team worked with premium Valrhona chocolate to produce a collection of bespoke giant gold Easter eggs, and for the little ones, fun kits for hunting and decorating eggs at home.
Classic Easter Brunch at the Hotel
Executive Chef Pascal Meynard and his team have prepared an Easter feast for Sunday lunch on April 17, 2022. Begin with a roasted Hokkaido pumpkin, pistachio, chestnuts, portobello, chervil salad and scallops with miso and seaweed crumble; a selection of sushi and the chef's braised veal shank with macadamia, hazelnut, truffle, lemon; or the vegetarian hot dish option, the panisse, berberis, pine nuts and celery, before indulging in traditional Easter sweet treats such as the Easter Ffolar, a braided chocolate babka, and chocolate almonds for a sweet ending to a memorable meal.
Brunch is priced at EUR 125 per person including daily juice, water and coffee. Half price for children between 6 and 12 years old, and complimentary for children below six.
Ritz Delicatessen Easter Brunch, at Home
The takeaway menu includes a variety of pastries and viennoiseries, a selection of flavourful fresh salads with fregola sarda, pleurote mushrooms, white asparagus, roasted sweet potato, black truffle, or a fresh salad of endives, radicchio, grapes, spinach, pecorino, bulgur and caramelised nuts; a fresh aljezur sweet potato, roasted onion and yuzu; the snapper, mandarin, oxalis; or the vegan option.
Those looking for something sweet will be able to enjoy a series of sweets and desserts from the traditional sweet folar, to stuffed chocolate eggs, almonds, mini-babka braids, dried nuts and honey tartelette and the iconic Ritz mille-feuille.
Price for two people is EUR 205. Children's brunch menu is also available for take away at EUR 35.
Ritz Chocolate Eggs - Limited Edition
For chocaholics, Pastry Chef Diogo Lopes proposes a bespoke, giant gold chocolate egg, with the finest and most delicate Valrhona chocolate. Just imagine the perfect measurements: 35 centimetres (14 inches) tall, filled with chocolate shaped elements inspired by the Jack and the Beanstalk tale, sweet jelly beans, chocolate eggs and chocolate bars, all hand made.
Once opened, each egg also reveals an exclusive surprise: a voucher for weekend brunch for one person in Varanda Restaurant or an afternoon tea for one.
Each Limited Edition Egg is priced at EUR 125.
Sweet Treats
In addition, clients can complete their Easter feast with a limited-edition Easter cake, the Easter Garden: a delicious and Instagramable carrot and orange cake, almond crumble and tangerine cream on top of earthy and cocoa brownie - available at EUR 55; a honey and pecan pie available at EUR 45; the typical Easter sweet folar - available at EUR 40; themed Easter cookies - at EUR 20; or with the traditional chocolate babka braid at EUR 50.
Egg Hunt Basket
For the little ones, the Hotel has prepared two baskets to entertain and delight bouncing bunnies at home. For the more energetic, an egg hunt basket is available and includes six artisanal stuffed chocolate eggs.
Price per basket is EUR 40.
Do-It-Yourself Basket
For the more creative, Diogo has prepared a "do-it-yourself" basket, for bunnies to give way to their imagination: four halves of chocolate eggs to fill and decorate, accompanied by a pastry bag with a duo of cream for the filling and four varieties of colourful decorations, as well as a Jack and the Beanstalk themed colouring in sheet.
Price per basket is EUR 45.
Ritz Delicatessen Take Away
See full menu here. Place orders up to 48 hours in advance. Contact the Hotel's take-away Ritz Delicatessen via email at ritz.delicatessen@fourseasons.com or call 213 811 418.
---
---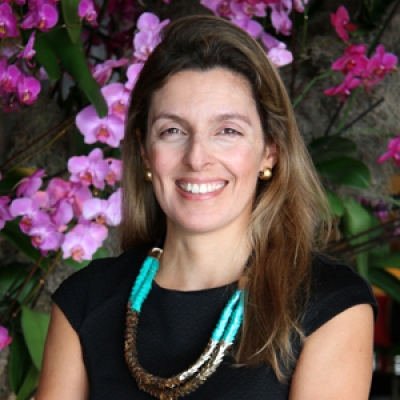 Diana Castello Branco
Regional Director of Public Relations and Communications
Rua Rodrigo da Fonseca #88
Lisbon, 1099-039
Portugal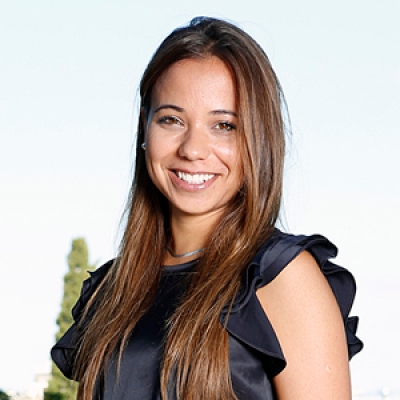 Catarina Mendonça
Public Relations and Communications Manager
Rua Rodrigo da Fonseca, 88
Lisboa, 1099-039
Portugal
---
Four Seasons Hotel Ritz Lisbon
PRESS KIT

Visit Four Seasons Hotel Ritz Lisbon Website