Back
The Ritz Spa at Four Seasons Hotel Ritz Lisbon Introduces Two New ignae Treatments for 2022: The Year of the Digital Detox Retreat
February 3, 2022,
Working on and off from home, sitting all day in front of the laptop on the dining table, continuous messages on social media and messaging apps, streaming entire series on TV while lying on the couch, call after call: it's time to escape the digital world at Ritz Spa at Four Seasons Hotel Ritz Lisbon.
The ignae spa philosophy has been further developed based on new clean and vegan formulations, powered by the EPC Factor. The brand was created by Miguel Pombo, an expert in international ingredient manufacturing and EU regulations for beauty. As a native to the Azores, his years of experience led to the idea of ignae as he identified many ingredients in the Azores Islands ecosystem that could be used for skin healing and regeneration. He partnered with M. Claire Chung, a global entrepreneur with two decades of experience in the luxury sector, to launch today's ignae.
Miguel Pombo comments, "Our EPC Factor is a biotech breakthrough. It enables our powerful ingredients to reach deep into the skin's dermis to stimulate cellular regeneration. The fact that our liposomes are plant-based, clean and vegan is super exciting. It's not easy to stabilize and encapsulate all the ingredients into a delivery vehicle to your dermis. Let's not forget the skin was designed to keep things out."
M. Claire Ching adds, "When developing the new clean beauty luxury spa concept, we wanted to incorporate a holistic approach to wellness. The new treatments embrace the best practices from Traditional Chinese Medicine (TCM) and Ayurveda inspirations and combine them with European techniques to heal the mind and body. The combination of the latest innovation in science coupled with ancient traditions creates a truly unique wellness experience."
Mind & Body Total Digital Detox
Body and Facial Massage, 60 minutes, EUR 185
Benefits
Digital detox
Rejuvenation
Improved energy flow
Quality of sleep
Calmed nervous system
Skin brightening and hydration
Escape the digital world. This signature treatment was created to relieve the body and mind from the tensions caused by a digital lifestyle. Addressing both muscular stress caused by long hours spent on digital devices as well as the damaging impact of blue light on the skin, such as cell shrinkage, and skin damage from an acceleration of the ageing process. Even exposures as short as 60 minutes can trigger harmful changes. Too much blue light could also lead to pigmentation changes.
The journey begins with a foot bath, reflexology and scrub. This soothing massage combines light pressure technique and Azorean aromatherapy oils with healing TCM massage techniques to help calm the nervous system, reduce stress levels and improve one's sleep.
This restorative treatment aims to ease stress and strain resulting from the frequent use of both laptops and mobiles. Powered by ignae's EPC Factor, the Spirulina Face Mask & Blue Light Serum will be applied to heal the impact of blue light to the face. They contain plant-based actives that are able to reach the depths of the skin's dermis for cellular regeneration to heal and protect from digital pollutants and blue damage caused by emission from screens. A head massage will re-harmonize one's natural energy flow, in this unique experience designed to completely allow body and mind to digitally detox.
Immunity & Energy Boosting
Body Massage with Volcanic Hot Stones, 90 Minutes, EUR 225
Benefits
Lymphatic system stimulation
Improved energy flow
Deep physical relaxation
Combining ancient Ayurvedic, European lymphatic massage and TCM therapeutic techniques, this unforgettable spa journey begins with an immunity-boosting cup of tea and an invigorating ginger foot ritual. This is followed by a nourishing body massage using ignae's aromatic warm oils and volcanic Azorean basalt hot stones, which are exposed to the light of a full moon to absorb the purest energy.
The hot stone treatment eliminates toxins and negative energy, relieves tension and rebalances the chakra energy points to produce a deep sense of relaxation in the body and mind. The TCM head massage completes one's journey to tranquility. The chakra balancing Ayurvedic ritual is a perfect way to relieve deep-seated tension and muscular stress to rejuvenate the mind, body and spirit. Working on the vital energy points around the body, Marma point massage focuses on the hands, back and feet to help release blocked energy within the chakras and ground guests in the moment.
To make a reservation call: (+351) 21 3843005 or e-mail the Ritz Spa at spa.lis@fourseasons.com.
About the Ritz Spa
Every aspect of the 1,500 square metre (16,000 square foot) Spa at Four Seasons Hotel Ritz Lisbon is focused on relaxation. With windows overlooking the garden and park, the Ritz Spa boasts an 18 metre (60 foot) heated indoor lap pool and lounge area with oversized pool lounges and treatment rooms.
About ignae
Six million years in the making, ignae's mission is to bring global customers high performance transformative skincare products made from the natural resources of the Azores. The Azores, found in the middle of the Atlantic Ocean between the US and Europe, are made up of nine volcanic islands free of pollution and filled with rare pure ingredients that have been harnessed via patent pending biotechnology. The ignae brand is part of a new generation of beauty brand - sustainable, clean, vegan, transparent and performance-driven. The company conducts its own biotechnological research to create the most powerful and effective products with transformational outcomes. The science behind ignae enables the brand to do more by consuming less from the earth.
---
---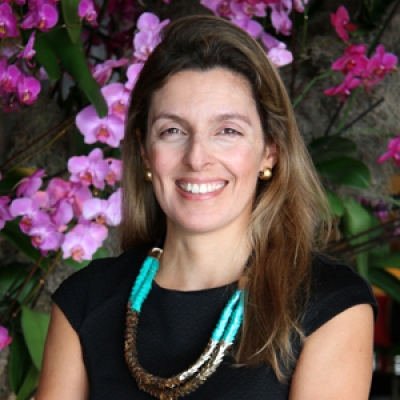 Diana Castello Branco
Regional Director of Public Relations and Communications
Rua Rodrigo da Fonseca #88
Lisbon, 1099-039
Portugal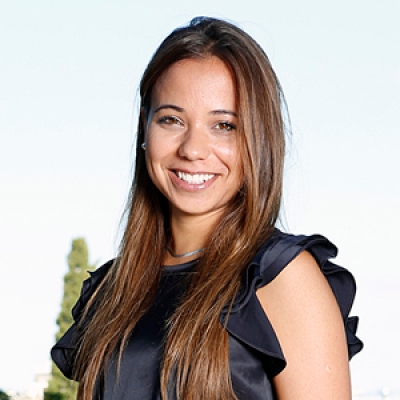 Catarina Mendonça
Public Relations and Communications Manager
Rua Rodrigo da Fonseca, 88
Lisboa, 1099-039
Portugal
---
Four Seasons Hotel Ritz Lisbon
PRESS KIT

Visit Four Seasons Hotel Ritz Lisbon Website