Back
Remember This Name: Pastry Sous Chef Diogo Lopes (But He's All Ours!)
"There is nothing new under the sun, but the shade of a tree is different every single day."
Pastry Sous Chef Diogo Lopes joined the family of Four Seasons Hotel Ritz Lisbon family on his birthday – July 4, 2017 – and believe us, it's the Hotel that celebrated. A true star in the making, this boldly creative, note-book-carrying, chocolate-loving, hard-working, corn-plotting culinary artist is a genius when it comes to confectionery. And much like his incredible desserts and sweet treats, he's almost too good to share. Here's a peek at the man behind the calories.
His background: Lisbon-born, Palmela-raised (wine country), and a third-born triplet. Exposed to many interests as a child his love for eating great food (it was as simple as that) made a kitchen career a no brainer. "When it came it college, I put my foot down as I knew exactly what I wanted to do," he says.
His determination: He knows exactly what he has to do to be the best. For four years, he didn't take a single day's leave so that he could take a month off each summer to intern in some of the world's best kitchens, from Heston Blumenthal's Fat Duck and Dinner by HB at Mandarin Oriental, London to Pollen Street Social, the Greenhouse and Marcus Wearing at the Berkeley. He thrives on cutting-edge culinary collaboration and his exposure to the best of the best really shows in his masterpieces.
His insane creativity: His first internship was right here at Four Seasons Hotel The Ritz Lisbon – the place he discovered his creative freedom, which has since developed exponentially. "Once you know the basic techniques – because pastry 101 is very technical and each gram counts – creativity has no limit. Clients are more willing to be surprised by a dessert so there's no limit to what you can make."
His method: "I'd love to say that 'I just show up for work and do my thing,' but the reality is that I read a lot and am always researching and dreaming up new possibilities. There is nothing new under the sun but the shade of a tree is different every single day." Never without his notebook, his passions for drawing and travelling fuel him with enough knowledge for lifetimes of creativity, from working with unusual textures to making his own unique moulds. And, of course, always using the best ingredients available – from the finest Portuguese products to his beloved Valrhona Manjari chocolate.
His signature dishes: From the sudachi with pennyroyal granita – the dessert that only looks like a lime is the perfect combination of yuzu with the acidity of the Portuguese lime and pennyroyal - a surprisingly fragrant and fresh dessert – to an uncanny ability to meet even the wackiest request: "One of the best was to create a dessert that embodied the spirit and flavours of the summer celebration of Santos Populares (Popular Saints). I created a sardine mould that I filled with lemon thyme panna cotta and paired it with acorn crumb, red bell pepper compote, popping candy and pennyroyal sorbet. That was fun."
His plans for the future: To instil even more energy, exuberance and uniqueness into his dishes. "I've always wanted to create a dessert around a single product like corn – sweetcorn, fried corn, polenta, popcorn, tacos, etc. I think that would be interesting." And he wants to stay at Four Seasons Hotel The Ritz Lisbon forever (or at least he will if we have our way!).
---
---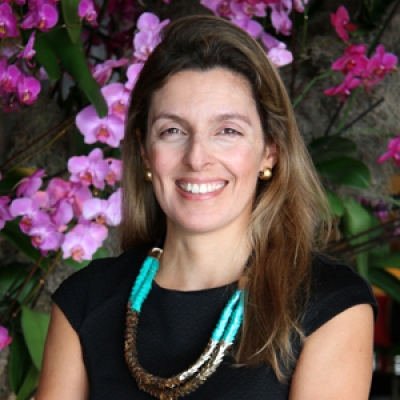 Diana Castello Branco
Regional Director of Public Relations and Communications
Rua Rodrigo da Fonseca #88
Lisbon, 1099-039
Portugal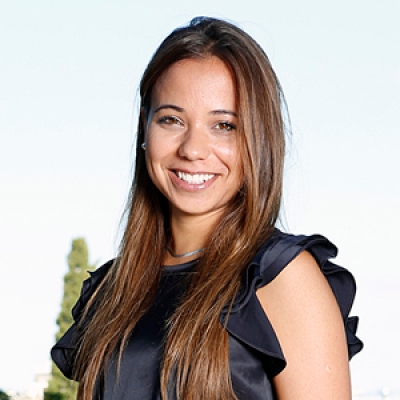 Catarina Mendonça
Public Relations and Communications Manager
Rua Rodrigo da Fonseca, 88
Lisboa, 1099-039
Portugal
---
Four Seasons Hotel Ritz Lisbon
PRESS KIT

Visit Four Seasons Hotel Ritz Lisbon Website