Back
Four Seasons Hotel London at Park Lane Launches the Ultimate Sunday Brunch in the Heart of Mayfair, Complete with Free-Flowing Ruinart Champagne
April 12, 2019,
London at Park Lane, England
Four Seasons Hotel London at Park Lane has created the ultimate Sunday Brunch experience in the heart of Mayfair, showcasing the finest British produce while paying homage to the Italian roots of Amaranto.
Every Sunday, Executive Chef Romuald Feger cooks up a feast inspired by his childhood spent on his grandparents' farm, watching his mother and grandmother turn the fresh ingredients into delicious meals. In the creation of the new brunch menu, Chef Romuald continues to be governed by local produce, now swapping French for British, and working closely with Foodchain in building a more sustainable, efficient and transparent supply chain, as well as highlighting the excellence of smaller UK suppliers. Those showcased on the menu include Shetland smoked salmon from Lambton & Jackson (seafood platter), Kent broad beans and garden peas from The Goods Shed (burratina "La Latteria," broad beans, garden peas, lemon and herb dressing), Gloucestershire beef from Todenham Manor Farm (tagliata salad with shaved parmesan and aged balsamico di Modena), Suffolk chicken from Sutton Hoo Chicken (Chef Romuald's garlic and lemon roasted chicken) and Monmouthshire pork from Forest Coalpit Farm (shaved porchetta sandwich with grilled onions and provolone piccante).
Chef Romuald's carefully crafted dishes are followed by a choice of sumptuous desserts specially created by a highly skilled pastry team led by Executive Pastry Chef David Oliver, whose attention to detail and creative approach continually surpasses the expectations of all guests. Standout brunch dishes include the fresh seafood platter, meatballs with roasted tomato sauce della Nonna Santoro, baked St. Eve's Farm egg shakshouka and the Sicilian pistachio éclair – all accompanied by free-flowing Ruinart or a choice of speciality brunch cocktails.
Spend a leisurely afternoon with family and friends and enjoy the ultimate Sunday Brunch experience, along with the renowned Four Seasons signature service. #FSLondonBrunch
Sunday Brunch is served weekly, 12:00 noon – 3:30 pm
Sunday Brunch with free-flowing* Ruinart champagne – GBP 89 (*up to two hours)
Sunday Brunch with a glass of Ruinart champagne or a brunch cocktail – GBP 59
Sunday Brunch (food only) – GBP 49
About Lambton & Jackson
Lambton & Jackson's mission is to source the very best raw materials in order to supply exceptional smoked seafood. Its salmon hails from the pristine island waters off Shetland, where it relies on the finest quality farmed salmon. This remote location off mainland Scotland provides ideal breeding grounds, where the fish reach peak physical condition owing to Shetland's very strong tidal flows. These encourage the salmon to swim constantly resulting in much leaner and firmer flesh, ideal for smoking.
About The Goods Shed
The Goods Shed is a daily farmers' market in Kent, supplying produce from twenty different growers and producers from in and around East Kent. Since its launch in 2002, its continued success is rooted in its championing of British cottage industries.
About Todenham Manor Farm
Todenham Manor Farm specialises in producing top quality outdoor-reared pork and beef. Situated in the Gloucestershire countryside, its pasture land is grazed by its Aberdeen angus and South Devon cattle and its generous outdoor pig pens are happily occupied by Gloucester old spot, middle white and saddleback pigs. Todenham Manor Farm is dedicated to ethical farming practices.
About Sutton Hoo Chicken
Sutton Hoo chickens are lovingly reared in the heart of the Suffolk countryside, across 40 acres (16 hectares) of meadows. It rears its chickens slowly, to the highest welfare standards and using traditional free range farming methods. Its mission is to rear a truly free range chicken with constant access to the outdoors, sunshine and plenty of room to roam on natural grassland. It believes that chickens should be slowly grown to maturity, giving the meat a succulent flavour and perfect texture.
About Forest Coalpit Farm
Forest Coalpit Farm raises its own Welsh black breed of pig in woodland in the Brecon Beacons National Park in South Wales. Animal welfare and high quality produce are the core values of the business and it continually strives to be sustainable and to take care of, enhance, and work with its land and the wider environment.
---
---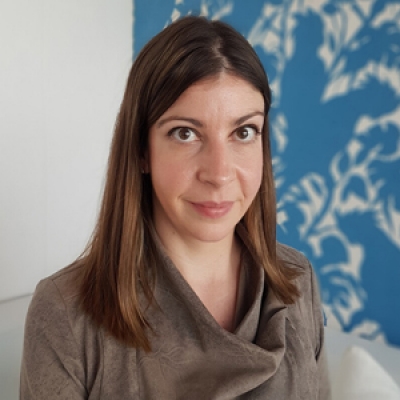 Caroline Drayton
Director of Communications UK Collection
Hamilton Place, Park Lane
London, England W1J 7DR
United Kingdom
---
Four Seasons Hotel London at Park Lane
PRESS KIT

Visit Four Seasons Hotel London at Park Lane Website