Back
The Spa at Four Seasons Hotel London at Park Lane Launches a New Seasonal Sleep-Focused Lavender Experience
September 15, 2021,
London at Park Lane, England
The Spa at Four Seasons Hotel London at Park Lane shares a new seasonal lavender experience - the Deep Sleep Lavender Pouch Massage - as part of a wider sleep and overall wellness focus. The Five-Star rooftop Spa announces the new treatment, available from October 2021, following the success of the City Detox Experience launched in summer 2021.
Responding to a widespread concern surrounding sleep issues and healthy bedtime wellness routines, Spa Director Taffryn Ellis has created the ultimate relaxation treatment to help alleviate guests' issues, and encourage a restful night's sleep with the new soothing treatment. Benefits of lavender as an organic sleep remedy include easing anxiety and the ability to help fight insomnia, with the inhalation of lavender proven to increase the percentage of slow-wave (deep) sleep.
The treatment will begin with a soothing heat experience using The Spa's salt-wall sauna, herbal steam room and cooling vitality pool before the Deep Sleep Lavender Pouch Massage. Guests will then be pampered with the 60 or 90 minute treatment consisting of a warming full body massage using a hot Four Seasons pouch infused with fresh lavender, dipped in lavender oil. The treatment will be sure to instantly relieve aching muscles and encourage a calmer state of mind and body.
Guests can also book a one-on-one consultation with the Spa Director in person, or virtually, to receive personalised sleep tips to enhance the treatment and continue the Spa experience at home for long-term results.
Sourcing the lavender from Kent-based Castle Farm, the team at The Spa hand-craft every lavender pouch in-house, ensuring each one is created to provide the highest level of relaxation for guests. Working with the family-run lavender farm continues The Spa's ethos of working with local businesses to support and highlight the wealth of exceptional wellness brands and suppliers in the UK.
The Deep Sleep Lavender Pouch Massage is GBP 185 or 60 minutes and GBP 275 for 90 minutes.
Available to book at The Spa online or by calling +44 (20) 7319-5480.
---
---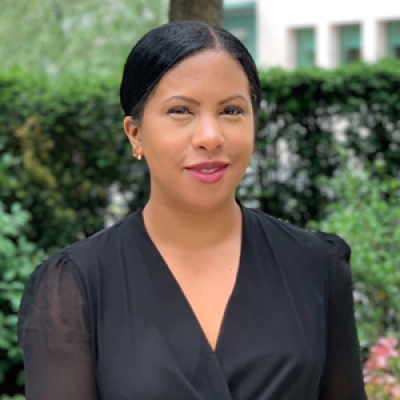 Sunita Grant
Public Relations and Communications Manager
Hamilton Place, Park Lane
London, W1J 7DR
England
---
Four Seasons Hotel London at Park Lane
PRESS KIT

Visit Four Seasons Hotel London at Park Lane Website