Back
Four Seasons Hotel London at Park Lane Presents "King of Green" Installation in Honour of King Charles III's Coronation and Love for British Nature, May 3-9, 2023
April 20, 2023,
London at Park Lane, England
In celebration of King Charles III's Coronation, Four Seasons Hotel London at Park Lane announces a special tribute to the King's deep-rooted love for British nature and unwavering commitment to environmental conservation with a magnificent "King of Green" installation in the Hotel lobby, extending to the entrance of the Hotel. Launching on May 3, 2023, this captivating installation will feature carefully selected native trees and plants that depict a mesmerising British woodland scene and will subsequently be replanted in the Hotel's own gardens outside the second-floor suites.
King Charles III, a staunch advocate for the preservation of the environment and a passionate supporter of sustainable practices, embodies values that are reflected in the King of Green installation. This breath-taking tableau will showcase the natural beauty of British flora, creating an enchanting ambiance with planters filled with majestic, ceiling-high native birch and oak trees, underplanted with ferns and flowering woodland plants. The array of colourful plants will range from the elegant Hosta Devon Greens to the regal Trollis Chinensis Golden Queens and the exquisite Splendide Whitel.
"We are thrilled to pay homage to King Charles III's profound passion for British nature," says Lynn Brutman, Regional Vice President and General Manager of Four Seasons Hotel London at Park Lane. "This installation not only reflects his unwavering commitment to environmental stewardship but also serves as a unique and meaningful way to mark the coronation and create a lasting memory."
What sets this concept apart is the Hotel's decision to replant the entire installation in the garden terraces of Four Seasons Hotel London at Park Lane after the coronation. This sustainable approach ensures that the trees and plants will continue to thrive and contribute to the local ecosystem long after the coronation celebrations have ended. Birch and oak trees, native to the British Isles and well-suited to the climate and conditions in London, have been carefully chosen for this initiative, further underscoring the Hotel's commitment to sustainability.
The King of Green nature installation will be on display from May 3 to 9, 2023, providing guests and visitors with a unique opportunity to admire a tribute to the breath-taking beauty of our native and naturalised trees and plants. Take a moment to appreciate the profound importance of the natural world, and honour King Charles III's unwavering commitment to preserving it.
---
--- Freya Costello
Senior Director of PR & Communications
Hamilton Place, Park Lane
London, W1J 7DR
England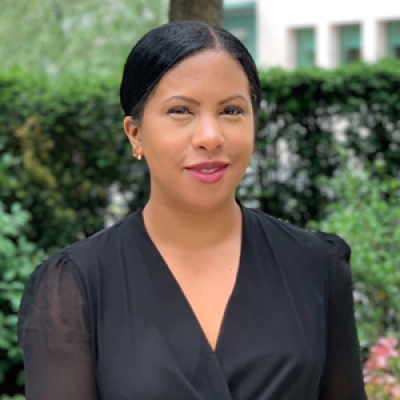 Sunita Wilson
Public Relations and Communications Manager
Hamilton Place, Park Lane
London, W1J 7DR
England
---
Four Seasons Hotel London at Park Lane
PRESS KIT

Visit Four Seasons Hotel London at Park Lane Website