Back
Four Seasons Hotel London at Park Lane Partners with COSMOSS to Launch the COSMOSS Ritual
November 3, 2023,
London at Park Lane, England
Four Seasons Hotel London at Park Lane is partnering with holistic wellbeing brand COSMOSS to offer a new and exclusive spa treatment: the COSMOSS Ritual. The treatment is the brand's first London spa experience, and offers guests the ideal way to immerse in the calming world of COSMOSS – inspired and created by Kate Moss.
Created by Senior Spa Director Taffryn Ellis and The Spa's lead therapists, this highly restorative 60-minute experience is inspired by Kate's daily rituals to bring harmony and balance to the mind, body and soul.
Beginning with mindful breathing and inhalation of Sacred Mist – an aura cleansing fragrance - guests will then experience a warming back massage using hot stones to gently release muscle tension and calm the senses. Once the guest is in a deeply relaxed state, the therapist will continue with the COSMOSS facial – a new and exclusive signature experience for both The Spa and brand. Starting with the Face Cleanser to soothe even the most sensitive skin, the purifying facial continues with the application of Golden Nectar – a luxurious antioxidant Pro-Collagen Oil blended with Tears of Chios, Chia Plant and Rosemary Extract. The therapist will perform a combination of traditional techniques using a Jade Gua Sha and Hot Stones to gently rejuvenate and sculpt the face. The treatment finishes with a pampering facial massage using the nourishing Face Cream, leaving the skin glowing, body restored and mind well-rested.
Following the spa treatment guests will drift to their very own relaxation pod to enjoy the choice of a calming Dusk or uplifting Dawn Tea – inspired by sunset and sunrise, to support their wellbeing journey from within.
"I am delighted to launch the COSMOSS Ritual at Four Seasons Hotel London at Park Lane. Take time to reset and restore and find your COSMOSS calm in the heart of London," says Kate Moss.
"We are proud to partner with COSMOSS to exclusively launch the very first spa treatment here at Four Seasons Hotel London at Park Lane. Inspired by the brand's story, the needs of our guests and Kate's own daily rituals, we have created a unique experience that not only offers pampering, but also wellbeing solutions that can be embraced and continued beyond The Spa," says Taffryn Ellis.
The COSMOSS Ritual is available exclusively at Four Seasons Hotel London at Park Lane. For bookings, contact +44 (0)20 7319 5480.
About COSMOSS by Kate Moss
"The key to happiness is being comfortable in your own skin. COSMOSS was inspired by my own private journey of wellness and self-discovery." - Kate Moss
COSMOSS is wellbeing in Kate's world. Grounded in a deep, personal connection to wellbeing, spirituality, and optimism, COSMOSS draws on Kate's extraordinary life experiences and journey to create Wellness for the Soul and Senses, featuring sustainably sourced, vegan and cruelty-free holistic hero products that offer natural remedies to restore and rebalance, helping you to find inner harmony and vitality. Visit the COSMOSS website and follow @cosmoss on Instagram.
For further press information, images or product samples contact cosmoss@blackandwhitecomms.com.
About the Tea Group
The Tea Group are a global pioneer of teatime experiences in leading luxury hospitality venues all over the world. We are proud to announce our collaboration in launching the multi-award winning COSMOSS by Kate Moss self-care and teatime experience into one of the UK's most elegant spas at Four Seasons Hotel London at Park Lane.
---
--- Freya Costello
Senior Director of PR & Communications
Hamilton Place, Park Lane
London, W1J 7DR
England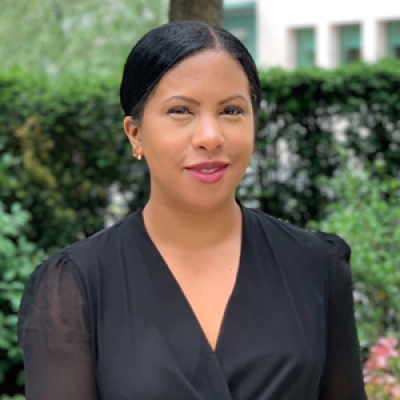 Sunita Wilson
Public Relations and Communications Manager
Hamilton Place, Park Lane
London, W1J 7DR
England
---
Four Seasons Hotel London at Park Lane
PRESS KIT

Visit Four Seasons Hotel London at Park Lane Website