Back
Sonic Serenity: The Spa at Four Seasons Hotel London at Park Lane Introduces Sound Bath Healing in Collaboration with Sahana Sound
July 24, 2023,
London at Park Lane, England
In the pursuit of unparalleled relaxation and wellbeing, The Spa at Four Seasons Hotel London at Park Lane announces a new partnership with Sahana Sound. The Spa is introducing immersive weekly sound bath healing sessions, available from August 1, 2023, carefully curated for those seeking balance amid a high-pressure, high-octane lifestyle.
"Sound healing is a truly transformative experience that offers profound rest and recovery for those living hectic lifestyles. In partnership with Sahana Sound, we are elevating our wellness offerings to provide our guests and members with a unique opportunity to achieve a deeper sense of tranquillity and self-connection," says Lynn Brutman, the General Manager of Four Seasons Hotel London at Park Lane.
Each two-hour experience commences with an hour of arrival, check-in, a welcome drink, and time to enjoy the spa facilities. This is followed by a transformative hour-long sound bath session conducted by the Spa's expert therapists. The sessions combine the soothing harmonics of crystal singing bowls, crystal pyramids, gongs, and chimes to penetrate each cell with restorative energy and promote a lasting inner stillness.
"Our mission is to provide a truly holistic experience that rejuvenates the body, mind, and spirit. Our expert therapists will work with our guests to select the perfect instruments and tones that cater to their specific goals, providing them with a peaceful escape from the demands of everyday life," states Taffryn Ellis, the Spa Director at Four Seasons Hotel London at Park Lane.
The Spa at Four Seasons Hotel London at Park Lane offers a luxury wellness environment where every detail is meticulously curated to enhance one's sense of wellbeing. Guests will step into the tranquil treatment rooms, unwind, and allow the expert therapists to replenish and restore inner harmony through the power of therapeutic sound.
The sound bath healing sessions are priced at GBP 295 per person Monday to Friday and GBP 350 per person Saturday to Sunday. Sessions are available for up to three people. A 48-hour cancellation policy applies.
To book a sound bath healing session, contact The Spa at Four Seasons Hotel London at Park Lane.
---
--- Freya Costello
Senior Director of PR & Communications
Hamilton Place, Park Lane
London, W1J 7DR
England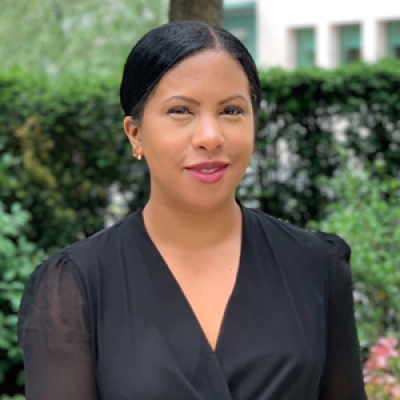 Sunita Wilson
Public Relations and Communications Manager
Hamilton Place, Park Lane
London, W1J 7DR
England
---
Four Seasons Hotel London at Park Lane
PRESS KIT

Visit Four Seasons Hotel London at Park Lane Website