Back
Yannick Alléno's London Debut, Pavyllon London, is Now Open at Four Seasons Hotel London at Park Lane
July 11, 2023,
London at Park Lane, England
Celebrated Chef Yannick Alléno is delighted to announce that Pavyllon London, his debut London restaurant, as well as its dedicated bar, Bar Antoine, are now open.
Set within Four Seasons Hotel London at Park Lane, Pavyllon brings Chef Yannick's refined neighbourhood dining style to London, offering a British expression of his signature modern French dishes, within one of Mayfair's most prestigious addresses. Similarly, Bar Antoine also celebrates gastronomy, yet in a more light-hearted way; in tribute to Chef Yannick's late son Antoine, who was himself an up-and-coming chef.
Pavyllon London
Pavyllon, which is the multi-Michelin-starred Chef's first venture in London, features restaurant and counter seating, as well as a private dining room and 30-person al fresco terrace; the latter of which will open in due course. The focal point of the restaurant is the open kitchen, framed by an expansive wood-framed counter, seating 30 and allowing guests to have a Chef's Table experience within the main restaurant itself. Pavyllon London is the epitome of Chef Yannick's commitment to blending knowledge and excellence with experimentation and seasonal ingredients, thus modernising the foundations of French cuisine.
Chef Yannick is acclaimed for his revolutionary culinary method, which extends to "Extraction" - a technique he pioneered, largely in relation to sauces. This sees an ingredient cooked in a vacuum to a highly specific time and temperature to harvest the purest flavour from it, before it is cryo-concentrated to capture its very essence. While enhancing flavour, this also results in the final product being lower in sugar, salt and fat, reflecting Chef Yannick's belief that chefs have a responsibility to care for the health of their guests.
Menus at Pavyllon London run from breakfast to dinner, encompassing a la carte and two tasting menus (GBP 98 and GBP 148 respectively) as well as a lunch-time set menu at GBP 55.50 for five courses. Chef Yannick, with Head Chef Benjamin Ferra Y Castell (Pavyllon Paris, 101 Dining Lounge Dubai), has drawn inspiration from Britain's excellent produce, while remaining deeply rooted in French techniques, resulting in dishes that are highly crafted and innovative yet unpretentious with highlights including:
Not-so-classic prawn cocktail with fennel, cucumber, dill, trout roe, parmesan
"Badaboum" organic egg with osciètre caviar, sorrel, Salish smoked salt
Linguine with pesto verde, shrimp extraction, scampi tartare, sudachi
Modern beef fillet stroganoff with crispy potato strings, basmati rice
Surf and turf: wagyu beef mille-feuille and blue lobster tail
The ultimate crépe soûffle with suzette sauce
Bar Antoine
Bar Antoine has been designed to be the ultimate refuge in the heart of Mayfair, with an innovative, culinary-led cocktail list and an extensive menu featuring dishes that evoke a sense of nostalgia. The cocktail list, which has been built around the culinary techniques pioneered by Chef Yannick, has been designed by Michele Lombardi, Head Mixologist who has joined from The Ritz, and Ivan Arena, Bar Manager, in collaboration with the Chef.
Cocktails are flavour-led with reimagined classics such as a Bloodier Mary with aromatic essences of tomato and celery, and a mushroom-foam Espresso Martini, alongside original creations, spirit-free cocktails and a range of "Allenotics." These tonic mixers have been hand-crafted by Chef Yannick and the Bar Antoine team, with unique flavours ranging from beetroot to aromatic citrus, adding a fresh twist to mixed drinks. The culinary offering at Bar Antoine is equally considered, with a globally diverse menu utilising the finest ingredients possible. A particular highlight is the eponymous Antoine's Burger – a labour of love that took three months to develop. Inspired by fried bread from northern Africa, the light and crispy bun is combined with teriyaki-beef for the ultimate indulgent burger. This sits alongside a number of Japanese favourites, an homage to the 40+ trips Chef Yannick has made to Japan, as well as an XL Caesar salad with caramelised chicken and Chef's take on a BLT.
Design
The artful interior design project has been overseen by acclaimed Parisian designer Chahan Minassian. A longtime collaborator of Chef Yannick, including on Pavyllon Paris and Pavyllon Monte Carlo, his work has been revered by the likes of Architectural Digest, Vogue France and Forbes for his cosmopolitan style, with a heavy emphasis on the use of contrasting textures in similar tones, to create a timeless yet modern result.
At Pavyllon London, Chahan's artful interiors balance elegance and warmth, creating a space where locals and international guests alike have a sense of true belonging. Pavyllon London marries the chic conviviality of a Parisian apartment with the residential feel of a British club, through the use of contrasting textures and fabrics in complementary tone with these calming tones contrasting beautifully with the live kitchen that dominates the room. Bar Antoine's interiors similarly exude easy warmth with wood-panelled walls, plush seating upholstered in cosy bouclés, mohair velvets, and woven silks, echoing the main dining areas. Guests will step through the doors to the large outdoor terrace, opening in August, designed as an elegant and discreet garden with 30 additional covers.
Pavyllon London and Bar Antoine are now open at Four Seasons Hotel London at Park Lane. Bookings can be made online.
Follow online @pavyllon_london and @barantoinelondon.
Opening Hours:
Pavyllon London, Monday - Saturday
Breakfast 6:30 am (7:00 am Sunday) to 11:00 am (last food order 10:30 am)
Lunch 12:00 noon – 3:00 pm
Dinner 6:00–10:30 pm
Bar Antoine
Monday to Saturday 11:00 am – 1:00 am
Sunday 11:00 am – 12:00 midnight
About Chef Yannick Alléno
Chef Yannick Alléno is widely regarded as one of the world's finest chefs, holding 15 Michelin stars across his 17 global restaurants, found in the likes of Paris, Dubai, Monaco, Seoul and Courchevel. Since the beginning of his career, he has become known for his reinvention of Modern French cuisine with dishes rooted in French gastronomy but taking inspiration from modern techniques and seasonal ingredients. His three restaurants in Pavillon Ledoyen hold six stars – three at Alléno Paris, two at L'Abysse and one at Pavyllon – making it the most star-rated independent establishment in the world. His restaurant Le 1947 at Cheval Blanc in Courchevel, also holds three Michelin stars. Full bio and list of restaurants found here.
---
--- Freya Costello
Senior Director of PR & Communications
Hamilton Place, Park Lane
London, W1J 7DR
England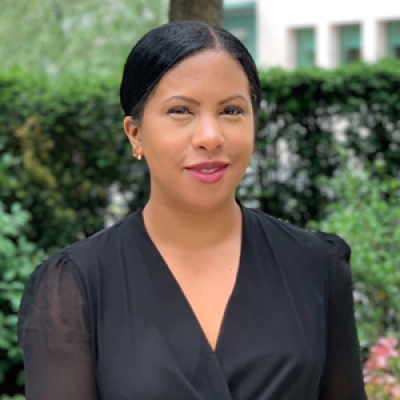 Sunita Wilson
Public Relations and Communications Manager
Hamilton Place, Park Lane
London, W1J 7DR
England
---
Four Seasons Hotel London at Park Lane
PRESS KIT

Visit Four Seasons Hotel London at Park Lane Website