Back
Autumn Events and Sights to Fall for in London
London at Park Lane, England
London is synonymous with world-famous attractions, iconic sights and an exciting annual calendar events across fashion, arts and culture, food and lifestyle. Autumn, as each season does, brings its own special charm to the city with the trees changing to pretty rich tones that line the streets and parks, and a host of new "must see" events means the capital offers endless options for both residents, new visitors or those wanting to Rediscover London.
Here are recommendations from the concierge team at Four Seasons Hotel London at Park Lane:
A Fashionable Season: Home to some of the world's biggest designers and considered one of the "big four" (along with New York, Milan and Paris) London hosts Fashion Week every September to showcase women's spring/summer designs. While tickets to shows are sought-after, guests can discover the biggest British brands and indulge in retail therapy on famous shopping streets such as Bond Street, Mount Street and Regent Street, all located near Four Seasons Hotel London at Park Lane. Take advantage of the Hotel's complimentary house-car to arrive in style, or for those in need of expert style tips, take advantage of the Hotel's resident stylist for the ultimate personal shopping experience.
The Art of Autumn: The city is home to a host of key events across the arts and film including London Design Festival in September and BFI Film Festival in October. View royal art at Masterpieces of Buckingham Palace and Frieze London where the incredible artworks from world-class artists are showcased at Regents Park. Guests can access tickets to any of the capital's exciting events through the Hotel's expert concierge team, including shows and exhibitions at nearby iconic sights such as the V&A, The Royal Albert Hall, Natural History Museum and Serpentine Gallery.
The West End's Theatres are Open! See a show in London's famous West End - from critically acclaimed musicals to independent plays featuring new talent, there are endless to shows to book when visiting the capital. Hotel guests can make it a family moment, and allow our concierge team to curate the perfect London itinerary for all ages.
A Walk in The Park: Guests can talk a leisurely stroll through one of three Royal Parks located nearby Four Seasons Hotel London at Park Lane - Hyde Park, Green Park and St James's Park, and capture Instagram-worthy photographs of the pretty autumn leaves amid London's iconic sights such as Kensington Palace. Guests can also see dazzling evening sights at a number of London parks that will host spectacular fireworks displays to celebrate Bonfire Night on November 5 – a real autumn highlight every year.
For the latest offers and to book a reservation at Four Seasons Hotel London at Park Lane, click here
Guests can also discover some of our team's insider tips and personal city highlights with our Unpacking List – a guide to visiting London all year around.
---
---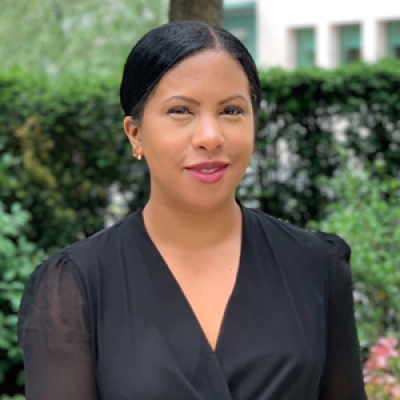 Sunita Grant
Public Relations and Communications Manager
Hamilton Place, Park Lane
London, W1J 7DR
England
---
Four Seasons Hotel London at Park Lane
PRESS KIT

Visit Four Seasons Hotel London at Park Lane Website