Back
Four Seasons Hotel Los Angeles at Beverly Hills Celebrates Global Wellness Day with Leading Health and Wellness Experts from Around the World
Partners include Plant-Based Chef Matthew Kenney; Celebrity Nutritionist Kimberly Snyder; Alo Yoga Ambassadors Andrew Sealy and Shayla Quinn; Artistic Director Jeff Leatham; Intuitive Healer and Meditation Expert Deganit Nuur; and Sustainable Fashion Leader Mary Price
April 16, 2019,
Los Angeles at Beverly Hills, U.S.A.
Four Seasons Hotel Los Angeles at Beverly Hills will be participating in Global Wellness Day for the fifth year in a row on Saturday, June 8, 2019 with a day filled with fitness, spa, healthy food and beverage, and sustainable fashion initiatives led by top wellness experts and brands.
Four Seasons Hotel Los Angeles at Beverly Hills has decided to once again to celebrate Global Wellness Day, highlighting the hotel's increased wellness initiatives including the dedicated Wellness Rooms and Suites in partnership with Delos, new plant-based Folia Menu by Matthew Kenney, and Solluna Juice Bar by Wellness and Lifestyle Expert Kimberly Snyder. General Manager Michael Newcombe is also the Vice President of Global Spa and Wellness Operations for Four Seasons Hotels and Resorts.
The Global Wellness Day celebration will begin with a morning meditation at 8:00 am by intuitive healer Deganit Nuur, followed by yoga at 8:30am led by Alo Ambassadors Andrew Sealy and Shayla Quinn. The morning meditation and yoga sessions will be held on the Hotel's rooftop helicopter pad which features stunning views of the Los Angeles skyline.
Following yoga, Celebrity Nutritionist and multi-time New York Times best-selling author Kimberly Snyder will be speaking at a special wellness breakfast held in Vinoteca. Kimberly Snyder is the founder of the lifestyle brand Solluna, which includes the newly opened Solluna Juice Bar located within Four Seasons Hotel Los Angeles at Vinoteca. In February 2019, Snyder launched her 5th best seller Recipes for Your Perfectly Imperfect Life.
World-renowned Artistic Director Jeff Leatham will then lead a floral discussion at noon in his Design Studio at Four Seasons for attendees as the perfect way to celebrate nature's beauty. Jeff Leatham is a sought after floral designer and is responsible for the stunning floral décor throughout both Four Seasons Hotel Los Angeles at Beverly Hills and Four Seasons George V in Paris.
Leading an informative talk about sustainable fashion, Founder and CEO of ocean+main Mary Price will also be presenting to group about sustainability and mindful production practices. Mary Price has been a champion for putting people, planet, and purpose first, proving that ethical production does not have to come at the expense of luxury or profit.
For lunch, attendees will be treated to a plant-based lunch from leading Chef Matthew Kenney, who has created the Folia menu at Four Seasons Los Angeles. He is the founder of Plant Food + Wine, as well as many other vegan restaurant concepts around the globe. Matthew Kenney has helped to normalise and popularise plant-based cuisine in international markets.
To conclude the day, intuitive healer Deganit Nuur will lead a powerful, guided meditation to help attendees solidifying the lasting impression of wellness from the day. Deganit Nuur's talents and skills help others to heal and discover their healthiest, happiest, and most authentic selves.
In addition, the Hotel's culinary team will also be offering complimentary fresh green juices, made in house, plus healthy breakfast muffins by renowned Pastry Chef Chris Ford, which will be available in the lobby on the morning of June 8 from 7:00 to 10:00 am for Hotel guests, as well as antioxidant juices, smoothies, and healthy dishes in the employee cafeteria.
Say Yes to Global Wellness Day by following @FSLosAngeles and using the hashtags #FSWellness and #GlobalWellnessDay.
About Global Wellness Day
Global Wellness Day is currently celebrated in more than 100 countries from sunrise in New Zealand until sunset in Hawaii. Taking place on the second Saturday of June every year, this special day reminds the entire world of the importance of living well, encompassing everything from exercise, beauty treatments, spiritual teachings, ways of thinking, and harmony between body and spirit. Founded by Belgin Aksoy eight years ago, Global Wellness Day is a social movement without any commercial purpose.
---
---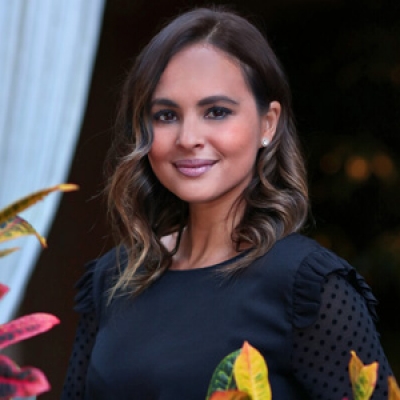 Melanee Shale
Digital Marketing Manager
300 South Doheny Drive
Los Angeles, CA 90048
U.S.A.
---
Four Seasons Hotel Los Angeles at Beverly Hills
PRESS KIT

Visit Four Seasons Hotel Los Angeles at Beverly Hills Website