Back
Open Up to Deeper Love This Valentine's Day with The Love Awakening Event at the Spa at Four Seasons Hotel Los Angeles at Beverly Hills
The Love Awakening Event, a multi-sensory evening of meditation, breath work and sound with wellness experts Deganit Nuur and Nish Fox, will awaken the senses to deep connection, trust, self worth, sensuality and self-love
February 2, 2019,
Los Angeles at Beverly Hills, U.S.A.
The Spa at Four Seasons Hotel Los Angeles at Beverly Hills introduces The Love Awakening Event as a deeply healing and transformative evening. After opening up to love, participants will be able to energetically invite in and attract their ideal romantic partner, remove the obstacles and negative patterns that hold them back from high levels of love vibrations, and deepen the intimate connection with their partner. The event is priced at USD 55 per person and will take place at 5:30 pm on February 14, 2019.
The Love Awakening Event begins with Deganit Nuur, a clairvoyant intuitive and meditation instructor, guiding participants in retraining the brain to accept and receive the intimacy, support and passion that they deserve. Nish Fox, a sound and energy healer, will then offer a deeply relaxing, hypnotic and healing breathwork sound bath. After the heart has been opened through the 90-minute session, participants will have the opportunity to enjoy a conscious cocktail and bottle their euphoria up in the creation of a custom love potion made of therapeutic essential oils.
The evening's activities have been designed to shift energy that can be felt at different levels. Benefits include stress and anxiety relief, quieting of mental chatter, deeper connection to oneself and intuition, strengthening emotional balance, and improved sleep quality. Participants can also expect to achieve a greater ability to focus, improved memory and medical benefits including reduction of chronic pain, reduced blood pressure, lower cholesterol and decreased risk for heart disease and stroke.
"This event will be inspiring and uplifting, whether you are single or partnered," says Magdaleena Nikolov, Director of Spa at Four Seasons Hotel Los Angeles at Beverly Hills.
Reservations may be booked by calling 310 273 2222.
---
---
Kim Kessler
Director of Public Relations
300 South Doheny Drive
Los Angeles, California 90048
U.S.A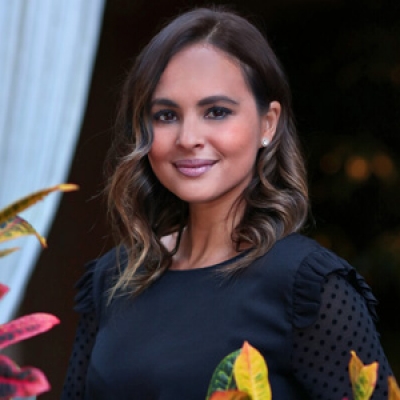 Melanee Shale
Digital Marketing Manager
300 South Doheny Drive
Los Angeles, CA 90048
U.S.A.
---
Four Seasons Hotel Los Angeles at Beverly Hills
PRESS KIT

Visit Four Seasons Hotel Los Angeles at Beverly Hills Website