Back
Auro x CULINA: Savour a Michelin-Starred Culinary Collaboration at Four Seasons Hotel Los Angeles at Beverly Hills
From Napa to Los Angeles, Executive Chef Mitch Austin of Culina will welcome Guest Chef Rogelio Garcia of Auro from Napa Valley for a culinary feast to remember on Saturday, October 21, 2023
September 28, 2023,
Los Angeles at Beverly Hills, U.S.A.
Food and wine connoisseurs are invited to a Michelin-starred culinary collaboration at Four Seasons Hotel Los Angeles at Beverly Hills, where renowned Executive Chef Rogelio Garcia from the Michelin-starred Auro at Four Seasons Resort and Residences Napa Valley, joins forces with Mitch Austin, Executive Chef of Four Seasons Hotel Los Angeles at Beverly Hills and the esteemed Culina team for an evening of culinary brilliance. This unique collaboration will take diners on a gourmet journey from the pristine coasts of Italy to the vibrant valleys of Napa, highlighting a symphony of the season's freshest ingredients.
"I'm thrilled to share the rich, culinary tapestry of Napa Valley with the vibrant city of Los Angeles through this collaboration with Culina. My goal is for guests to savour the distinctive tastes, textures, and terroir-driven nuances that define Napa's cuisine, creating a symphony of flavours that resonate with the heart and soul of our region. It's not just about enjoying a meal; it's a sensory journey allowing every guest to feel the vibrancy and passion of California cuisine with each bite," says Executive Chef Rogelio Garcia.
The meticulously curated four-hands menu opens with a signature Auro-style amuse-bouche, advancing through four harmoniously crafted courses. The menu showcases creations such as the refreshing Heirloom Tomato Gazpacho from Auro and the rich Carnaroli Risotto from Culina, each thoughtfully paired with an exceptional wine to enhance its profile. The journey continues with the delicate Crudo of Japanese Madai, the sumptuous Seabass, and the luxurious Australian Wagyu, each dish a testament to the chefs' mastery and the diversity of the culinary landscape explored in this collaboration. To conclude the epicurean adventure, guests will be treated to an artistic dessert: Edible Canvas, a symphony of sweet nuances and intriguing textures. Each course is a harmonious blend of tradition and innovation, promising an unforgettable gastronomic experience.
Auro x Culina
October 21, 2023 – reservations from 5:00 to 7:30 pm
Four-course dinner menu: USD 150 per person
Optional wine pairing available
Reservations
For a chance to partake in this rare culinary collaboration, guests are invited to make a reservation online or to contact Culina on +1 310 860 4000.
About Culina
Culina stands out as an elevated LA experience that's Italian at its core but Californian at heart. Honoured with Wine Spectator's "Best of Award of Excellence" and acknowledgment from the Michelin Guide, Culina is more than just a restaurant - it's a neighbourhood gem where the ambiance is as vibrant as its award-winning cuisine, designed to create unforgettable gastronomic experiences.
About Auro
Nestled amid the rolling hills of Napa Valley's Calistoga, Auro stands as a testament to gastronomic excellence, set within a world-class vineyard within Four Seasons Resort and Residences Napa Valley. Graced with the Wine Spectator 2023 "Best of Award of Excellence" and a coveted Michelin star within a year of its October 2022 opening, Auro stands unparalleled as Calistoga's only Michelin-starred restaurant.
About the Chefs
Executive Chef Rogelio Garcia, the mastermind behind Auro at Four Seasons Resort Napa Valley, seamlessly blends his extensive culinary expertise with his deep passion for highlighting the region's renowned terroir and ingredients. Born in Mexico City and raised between Los Angeles and Napa, Chef Garcia has cultivated his craft in notable establishments, including the three-Michelin-starred The French Laundry and Michelin-starred Spruce, where he earned Michelin stars in 2018 and 2019. His culinary journey is enriched by his diverse experiences, including participating in Bravo's Top Chef Season 15 and authoring a forthcoming cookbook, Convivir: Modern Mexican Cooking in California's Wine Country.
Executive Chef Mitch Austin, at Four Seasons Hotel Los Angeles at Beverly Hills, has been a visionary with the company since 2010, reimagining culinary concepts and pioneering innovative dining experiences. His transformative leadership in 2021 injected a fresh and exciting perspective into the food and beverage program at Four Seasons Hotel Los Angeles at Beverly Hills. Mitch's culinary compositions, imbued with local flavours and global sophistication, aim to create unforgettable and unparalleled gastronomic experiences for guests.
---
---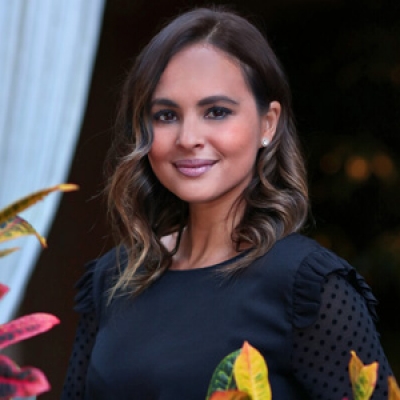 Melanee Shale
Marketing and Communications Manager
300 South Doheny Drive
Los Angeles, California 90048
USA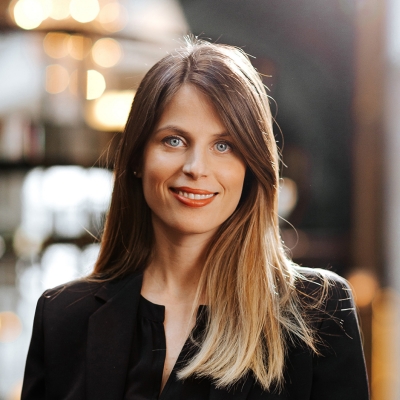 Krisztina Ilosfai
Director of Public Relations
400 Silverado Trail
Calistoga, California 94515
USA
---
Four Seasons Hotel Los Angeles at Beverly Hills
PRESS KIT

Visit Four Seasons Hotel Los Angeles at Beverly Hills Website
Four Seasons Resort and Residences Napa Valley
PRESS KIT

Visit Four Seasons Resort and Residences Napa Valley Website