Back
Four Seasons Resort Los Cabos at Costa Palmas and Tata Harper Team Up for Mother's Day at Home
Treat Mom to breakfast in bed, bubbles, and a step-by-step guide to Tata Harper's Oasis Intensive Sculpting Facial, created exclusively for the chic Baja resort
May 6, 2020,
Costa Palmas, Los Cabos, Mexico
Four Seasons Resort Los Cabos at Costa Palmas and Tata Harper are partnering together on a Mother's Day experience that brings the newly-opened resort and spa into the homes of all mothers, everywhere.
In appreciation of Mom, start Sunday, May 10, 2020 off with breakfast in bed following an easy recipe for huevos ahogados – eggs drowned in salsa - from Executive Chef Tonatiuh Cuevas, include a Mimosa Los Cabos with a recipe from Director of Food and Beverage Jorge Castillo, and create a personal spa experience with products from luxury green beauty brand Tata Harper, along with do-it-yourself instructions for the Oasis Intensive Sculpting Facial, a facial designed exclusively for Oasis Spa at Four Seasons Resort Los Cabos that will leave Mom feeling relaxed, rejuvenated, and celebrated.
Huevos Ahogados for Two
Pasilla salsa:
4 pasilla peppers, clean and deveined
½ white onion, chopped
3 cloves garlic, crushed
1 cinnamon stick
2 ripe tomatoes, quartered
3 pieces whole all-spice
2 c chicken stock or water
2 Tbsp oil
Salt to taste
Heat the oil in a deep pot, sauté the peppers and spices, add the tomatoes, onion, and garlic, sauté for two minutes. Add the chicken stock and bring to a boil. Mix in a blender until smooth. Add salt to taste. Strain liquids through a cheese cloth. Reserve.
Eggs
4 eggs
2 Tbsp white vinegar
1 cactus paddle, boiled, drained, and chopped
4 oz of chorizo or mushrooms
4 Tbsp of queso fresco or any other cheese
6 cilantro leaves
½ red onion, finely chopped
3 Tbsp of tortilla strips
Heat a large pan over medium heat, add the chorizo - drain the fat, (or mushrooms), add the cactus paddle and cook for three minutes. Remove from the heat. Add cheese and stir. Set aside. For poached eggs, boil 2 cups of water with white vinegar, when the water is almost boiling, add the eggs. Cook about two minutes or until desired yolk consistency is reached. Serve in bowls – first dividing chorizo/mushroom and cactus mix, then poached eggs, then cover with pasilla sauce, add onion, cilantro, and tortilla strips. Enjoy!
Mimosa Los Cabos
1 oz of Damiana (local Baja California Sur liqueur, can be substituted with St-Germain elderflower liqueur)
2 oz orange juice
Top with prosecco
Build all ingredients into a chilled champagne flute and serve.
Oasis Intensive Sculpting Facial
Created exclusively for Oasis Spa at Four Seasons Resort Los Cabos, this facial delivers long-lasting hydration and improves elasticity. Facial cupping offers a spectacular lifting effect, activating deep layers of the skin to create a natural face life effect.
Tune into @fsloscabos Stories on Sunday, May 10 for a step-by-step guide from Director of Spa Lina Morales.
Tata Harper products used: Purifying Cleanser, Regenerating Cleanser, Resurfacing Mask, Retinoic Nutrient Face Oil, Hydrating Floral Essence
Tata Harper facial tools used: Facial Cupping Set, Face Towelette, Mask Brush
Step by step
Deep Cleanse, with Purifying Cleanser (all skin types to detoxify the skin, providing a tingling sensation
Apply 2 pumps of Purifying Cleanser on dry skin to face, neck, and décolleté
Work in small circular motions until cleanser turs from gel to an oil; avoid direct contact with eyes
Remove with a cool towel
Glow Getter, with Regenerating Cleanser (physician exfoliator for all skin types) and Resurfacing Mask (BHA + enzyme brightening mask)
Apply 2 pumps of Regenerating Cleanser on dry skin to face and neck. Work in circular motions.
Apply 1 tsp. of Resurfacing Mask on top of Regenerating Cleanser, avoid direct contact with eyes
Leave the mask on for 8 minutes
Remove mask with warm towel then massage skin with fingertips to remove the leftovers
Tata Harper Cupping Mask, with Retinoic Nutrient Face Oil
Apply 1 dropper of Retinoic Nutrient Face Oil to face, neck, and décolleté
Perform Tata Harper Cupping Massage
Tone, with Hydrating Floral Essence
Mist 2-3 sprays on face and neck and massage in rest of the face oil
---
---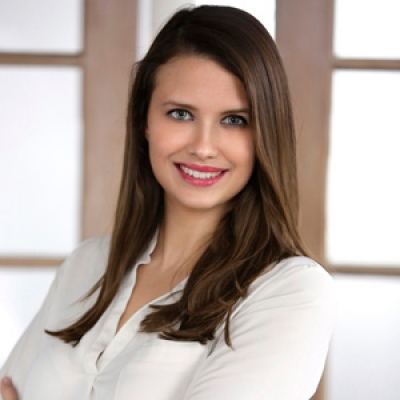 Lauren Dutton-Breen
Director of Public Relations and Communications
Costa Palmas
Los Cabos,
Mexico
---
Four Seasons Resort Los Cabos at Costa Palmas
PRESS KIT

Visit Four Seasons Resort Los Cabos at Costa Palmas Website