Back
Award-Winning Four Seasons Hotel Macao and The Grand Suites at Four Seasons Among China Top 10 Hotels
November 9, 2022,
Situated among the dazzling and bustling atmosphere of the Cotai Strip, Four Seasons Hotel Macao and The Grand Suites at Four Seasons have always been highly regarded by Macao visitors over the years for their thoughtful and technologically advanced amenities as well as personalised and luxurious services. This year, both properties won numerous industry awards and have been unanimously recognised by industry experts and tourists. In Condé Nast Traveler China's authoritative Gold List announced recently, Four Seasons Hotel Macao and The Grand Suites at Four Seasons were ranked among 2022's China Top 10 Hotels.
Four Seasons Hotel Macao
Located at the heart of Cotai Strip, Four Seasons Hotel Macao is within walking distance from shopping, leisure, and entertainment landmarks, perfectly meeting the needs of business travellers and leisure visitors. An elegant location for rest in a bustling city, the Hotel's design exudes neoclassical flair, pleasant and unique, yet rich in oriental charm.
The Hotel features 360 beautifully appointed guest rooms and suites, enlivened with the bold contrasts of classic contemporary aesthetics. Neutral tones and refined materials set the stage for stylish comfort. A magnificent spa offers a range of luxury spa experiences and wellness services where relaxation, health and inner peace are achieved through a range of luxurious treatments.
The Hotel's diverse dining experiences also satisfy the taste of discerning guests. At Xiao Ting, elegant afternoon tea is complemented by an extensive selection of premium tea. A vibrant buffet restaurant, Belcanção serves international cuisine from its open kitchen overflowing with Asian and Western specialities. Perfect for a laid-back lunch with family, Splash is a place to relax over salads, burgers or freshly baked pizzas. The jewel in the crown of the Hotel, Zi Yat Heen, Michelin-starred for thirteen consecutive years, captures the essence of traditional Cantonese cuisine using only the finest ingredients and following traditional meticulous cooking techniques. Discover classic ramen in a contemporary way at Ohte, the restaurant serves freshly made ramen, snacks and desserts. Guests can mingle one-on-one with the ramen experts behind the counter.
The Grand Suites at Four Seasons
Newly opened in 2020, the all-suite Grand Suites at Four Seasons is where the luxury experience is elevated to a new standard, ideal for guests who need personal space, privacy and bespoke service. The Grand Suites is an all-suite tower featuring 289 suites starting from the 160 square metres Dynasty Suite, to the 455 square metres Skyview Villa. Each suite is equipped with a walk-in kitchenette that features home appliances such as a conventional oven, dishwasher, and wine cellar by renowned brands Miele or Gaggenau, along with other features including a full walk-in closet, steam room, and a high-end Hansgrohe AXOR shower solution in the bathrooms. Select suites feature a private fitness room, spa treatment room and sauna. With a maximum of five suites per floor, it offers guests the utmost private space.
Individuals staying at The Grand Suites at Four Seasons enjoy unforgettable bespoke arrangements such as a Rolls Royce limousine service, Chinese tea ceremony, luxurious bath rituals and more. Four Seasons master chefs, including members of the Michelin-starred Zi Yat Heen team, are available to create a meal in the suite. For guests opting to prepare a feast themselves, Four Seasons provides a Kitchenette Stock Up Service, where the desired groceries and ingredients will be ready upon check-in.
Award-Winning, Consistently Creating Unforgettable and Luxurious Stay Experiences
Four Seasons Hotel Macao and The Grand Suites at Four Seasons have been highly favoured by a number of industry awards for their iconic Four Seasons experience. The awards for the Hotel include Forbes Travel Guide Five-Star Hotel and Spa Awards, and Michelin star award and Black Pearl Restaurant Guide One-Diamond Award for Zi Yat Heen. Soon after its opening, The Grand Suites at Four Seasons was recognised by Forbes Travel Guide with a Five-Star Hotel Award, and Jiemian's Best 10 Luxury Hotels of 2022 just recently.
As Macao further eases its travel policy, the city with centuries of eastern and western cultural heritage, as well as world-class leisure and entertainment offerings, will gradually return to its former splendour. Four Seasons Hotel Macao and The Grand Suites at Four Seasons will continue to shine with their unique offers, providing unprecedented comfort in a luxury setting while creating memorable stay experiences for guests.
---
---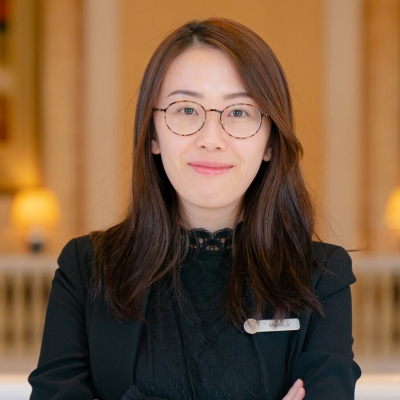 Mavis Loi
Communications Manager
Estrada da Baía de N. Senhora da Esperança, S/N
Macau,
China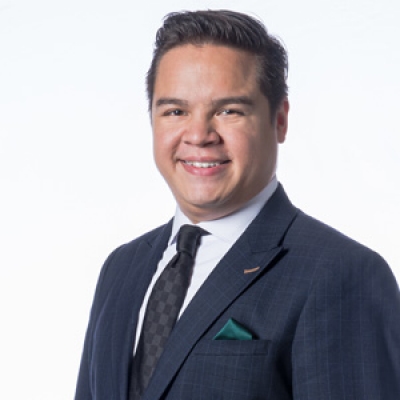 Cristiano Nantes
Digital Marketing and Communications Assistant Manager, Public Relations
Estrada da Baía de N. Senhora da Esperança, S/N
Macau,
China
---
Four Seasons Hotel Macao, Cotai Strip
PRESS KIT

Visit Four Seasons Hotel Macao, Cotai Strip Website