Back
Zi Yat Heen at Four Seasons Hotel Macao Garners Michelin Star for Fourteenth Year in a Row
April 26, 2023,
Zi Yat Heen, the signature restaurant at Four Seasons Hotel Macao, has received a Michelin star for the fourteenth consecutive year, a distinguished recognition from the Michelin Guide Hong Kong Macau 2023. Charles Cheung, the Executive Chinese Chef of Four Seasons Hotel Macao, who helms Zi Yat Heen, received the one-star Michelin award at the Star Revelation Ceremony today.
Vikram Reddy, Regional Vice President and General Manager of Four Seasons Hotel Macao, expressed his gratitude to the team at Zi Yat Heen. "Michelin Guide has recognised Zi Yat Heen for the past 14 years. I sincerely thank Chef Charles and the team at Zi Yat Heen for the dedication, team spirit, stellar quality, and craftsmanship demonstrated consistently throughout the years. With travellers returning to Macau, we are pleased to welcome gourmets again with exceptional food and beverage offerings at Four Seasons."
"I am so proud to work with passionate and talented team members who share the same goals and aspirations in creating world-class cuisine and service. Through the years, while offering authentic Cantonese cuisine, I have always been able to put in my thoughts and creative ideas when innovating, but our colleagues' valuable feedback has also contributed to the success of Zi Yat Heen. A big thank you to everyone for their commitment and effort," says Chef Charles Cheung, Executive Chinese Chef of Four Seasons Hotel Macao.
In celebration of recognition from the Michelin Guide Hong Kong Macau 2023, Zi Yat Heen will launch three new signature dishes. Pan-fried Kagoshima Wagyu A5 beef cubes exude elegance in simplicity. Beautifully marbled beef is precisely cut to be lightly cooked in minimal oil, sealing in moisture. Finally, a Japanese pumpkin gravy sauce adds to all the richness. On the palate, sumptuous cubes radiate heat as flavours burst and melt to create a satisfying and delicious experience.
Sautéed Star Garoupa fillet with French Haricot Verts and Chinese olive vegetables pairs the umami taste of the sea with the earthy aroma of French beans. East Star Garoupa is a luxurious ingredient known for its smooth texture. When stir-fried, the outer part of the fish is slightly more cooked than the interior, thrilling the palate with its dynamic and refined structure while showcasing Chef's incredible cooking skills in handling the wok, oil, and heat application. A unique condiment of Chinese olive vegetables is homemade by Chef Charles to complement the main ingredients.
Zi Yat Heen offers sumptuous appetizers (Honey glazed barbecued pork, 15-year Hua Diao drunken chicken, Sichuan style marinated fresh shrimp with spicy sauce). Juicy and tender, the honey-glazed barbecued pork pleases discerning guests with a hint of sweetness in the mouth. Hua Diao drunken chicken is famous for its aroma characterized by traditional Chinese yellow wine made from fermented rice, the secret element in Chef Charles' recipe. Sichuan Style marinated fresh shrimp with spicy sauce, plays on umami taste enhanced with a spiciness that opens up the taste buds and surprises with intensity and zest.
In addition to these three new dishes, a new Michelin tasting menu will be offered, including Chef Charles' signatures, as well as Zi Yat Heen renowned dishes. The set menu is priced at MOP 2,280 per person (subject to a 10 percent service charge). For reservations, call (853) 2881-8818 or email ziyatheen.mac@fourseasons.com.
About Chef Charles Cheung
A native Cantonese who possesses more than 40 years of experience with Chinese cuisine, Chef Charles' passion for cooking was sparked early on at home. At 17, he honed his culinary skills while working in the finest Cantonese restaurants in Hong Kong, and his passion grew into an obsession to showcase the best of the cuisine. Chef Charles then took up a key role at East Ocean Gourmet Group, a well-established culinary legend in Hong Kong, where he met his mentor – master of Cantonese cuisine Chef Chung Kam - and it was then that Chef Charles developed a further appreciation for the heritage of exquisite Cantonese cuisine. With his wealth of experience, Chef Charles has been mesmerizing guests at Zi Yat Heen of Four Seasons Hotel Macao, with refined Cantonese classics that stay true to the essence of the cuisine.
---
---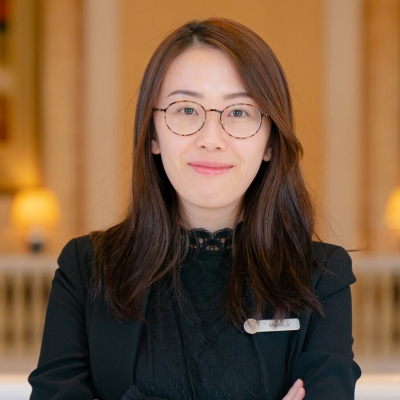 Mavis Loi
Communications Manager
Estrada da Baía de N. Senhora da Esperança, S/N
Macau,
China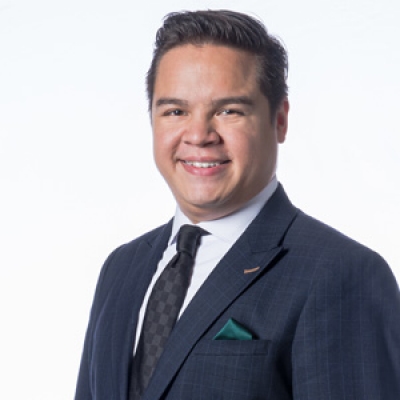 Cristiano Nantes
Digital Marketing and Communications Assistant Manager, Public Relations
Estrada da Baía de N. Senhora da Esperança, S/N
Macau,
China
---
Four Seasons Hotel Macao, Cotai Strip
PRESS KIT

Visit Four Seasons Hotel Macao, Cotai Strip Website