Back
Four Seasons Hotel Madrid Unveils Unique Christmas Experiences in a Magical Setting
The brand's first hotel in Spain, renowned at this time of year for its festive and magical atmosphere, is yet again offering a host of experiences in the heart of the capital during the Christmas season
November 23, 2021,
Four Seasons Hotel Madrid will become a meeting point for locals and people visiting the capital in search of unique experiences during the Christmas season in a magical setting. A wide range of gastronomic proposals and an exciting program will fully immerse guests in the festive season and allow them to discover this iconic luxurious building from a different perspective at one of the most exciting times of the year.
After celebrating its first anniversary in September, Four Seasons Hotel Madrid vows to amaze visitors just as it did last year. It has become a temple of art, culture and luxury and is now the perfect setting to enjoy the festive season.
Enjoy a Stay in the Heart of Madrid in an Emblematic Building Steeped in History: The Perfect Plan to Enjoy This Christmas with Family
Staying in the heart of Madrid is always a unique and memorable experience. But, if it's during the festive season, while the city is ablaze with lights and full of local markets, combined with the impeccable service that distinguishes Four Seasons, then it becomes a fantastic way to celebrate the most magical time of the year.
Four Seasons Hotel Madrid invites guests to explore the wonders of Madrid with the whole family and enjoy up to 50 percent off a second guest room for children, along with breakfast.
Magic Nights in the Events Spaces of Four Seasons Hotel Madrid: Christmas Eve and New Year's Eve
December 24, 2021 – Christmas Eve Gala
Four Seasons Hotel Madrid will be serving an excellent tasting menu paired exquisitely by its Beverage Manager Agustín Trapero to create an unparalleled experience for the senses. In addition, the gala will feature live music to brighten up the evening.
Price of the Menu and Wine Pairing: EUR 350
Price of the Children's Menu: EUR 150
December 31, 2021 – New Year's Eve Gala
To end the year in the best possible way, the New Year's Eve Gala at Four Seasons Hotel Madrid will offer a spectacular menu and live music for a unique dining experience. As one would expect on a night like this, the menu includes the 12 lucky grapes to celebrate the end of the year, as well as an open bar with premium drinks and late night snacks, with the traditional churros with chocolate.
Price of the Menu and Wine Pairing: EUR 1,300
Price of the Children's Menu: EUR 350
Option of New Year's Eve Party without dinner starting at 12:30 am: EUR 350
The Most Vibrant Brunch Can Be Enjoyed at Four Seasons Hotel Madrid
Four Seasons Hotel Madrid has reinvented brunch with a vibrant proposal for December 25, 2021 and January 6, 2022. The Christmas Brunch will take guests on a gastronomic journey that includes six stations where something exciting is always happening, including a cheese station as well as others with pâtés and cold cuts, seafood, rice, meat and fish, delicatessen and a station with smoothies and juices. And, of course there will be a sweet corner - a treat for those with a sweet tooth. Brunch with live music for an unforgettable day in the best company.
Price of the Christmas Brunch: EUR 250
Children up to 12: EUR 150
On the Epiphany, diners will be able to enjoy a combination of cheeses, pâtés and cold cuts, vegetarian corner, and seafood. Three stations that are supplemented by a fourth where the traditional sweets of this season reign supreme. Children's entertainment is provided for the youngest members of the family.
Price of the Epiphany Brunch: EUR 120
Children up to 12: EUR 60
El Patio, the Heart of Christmas in Madrid
El Patio, known as the "living room" of Madrid, is the perfect place to enjoy a special winter-inspired High Tea that will be available throughout Christmas (EUR 39). The event will be enlivened with music and entertainment on December 24, 25 and 31, 2021 and January 1 and 6, 2022. The price will be EUR 69, which includes a glass of cava as a finishing touch.
In addition, from December 1, 2021 until January 31, 2022, El Patio will feature a display cabinet full of pastries, as well as wine and hot chocolate, a nod to this Christmas season for all those who decide to enjoy a magical experience at Four Seasons Madrid. There will also be the iconic roscón, with or without cream, available for purchase, which will certainly meet the expectations of the most discerning gourmets.
Dani, the Height of Gastronomy
Located on the seventh floor and with spectacular views, Dani Brasserie, the restaurant of the renowned Spanish chef Dani García, joins the Hotel in its mission to offer locals and guests the most authentic dishes of Spain in an innovative and creative fashion without sacrificing flavour. The Christmas menu includes a variety of dishes that fuse flavours in a sublime manner.
Price of the Christmas Eve Menu: EUR 285
Price of the Children's Christmas Eve Menu: EUR 145
Price of the Christmas Menu: EUR 165
Price of the Children's Christmas Menu: EUR 95
Price of the New Year's Eve Menu: EUR 395
Price of the Children's New Year Eve Menu: EUR 195
ISA, a New Cocktail Bar Concept in Madrid
The gastronomic proposal of Four Seasons Hotel Madrid for this Christmas season will culminate with the opening of ISA, a new concept in Madrid's culinary landscape with a fresh and extremely appealing approach. Its "liquid" approach, in the shape of cocktails by the renowned bartender Miguel Pérez, promises to attract locals, guests and tourists who are sure to be captivated by its vibrant ambience and Asian-inspired drinks list.
Rose Quartz Ritual, a Special Experience in Madrid's Largest Urban Wellness Centre
This is a unique experience that soothes and harmonises mind and body, while relaxing and calming inflammation. This treatment, which combines a relaxing facial and body massage, provides restorative properties to firm the skin. Using the soothing properties of rose quartz crystals, it restores radiance and elasticity, minimises wrinkles, and boosts positive energy.
Price: EUR 295 (90 minutes)
For more information on Christmas offerings, click here.
To book one of the gastronomic events in the Hotel's event spaces, contact events.madrid@fourseasons.com.
To book a table in the Hotel's restaurants, contact festive.madrid@fourseasons.com.
---
---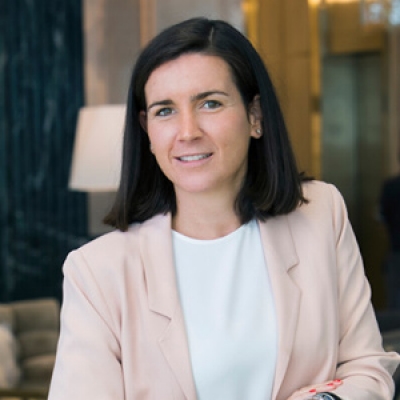 Marta Centeno
Director of PR & Communications
Calle de Sevilla 3
Madrid, 28014
Spain
---
Four Seasons Hotel Madrid
PRESS KIT

Visit Four Seasons Hotel Madrid Website