Back
Must-See Contemporary Sculpture by KAWS Displayed at Four Seasons Hotel Madrid
A powerful sculpture by American artist KAWS unveiled as an international centrepiece in the lobby of Four Seasons Hotel Madrid
September 6, 2021,
With the recent unveiling of a bold contemporary sculpture by the artist known as KAWS, Four Seasons Hotel Madrid has become an even more significant destination for art. In a city legendary for its art museums, Four Seasons is already home to a major collection of Spanish artwork, showcasing nearly 1,500 paintings, graphic works, photographs and sculptures.
Set within the Hotel's opulent two-storey lobby lounge, Along The Way is a larger-than-life-size sculpture from KAWS' Companion Series, created in 2013. The piece is a work of juxtapositions, contrasting vulnerability and strength, whimsy and monumentality, as well as the modern and traditional – making it the perfect choice for this historical environment. The piece is formed of two figures made of interlocking hardwood pieces. Together the statues weigh 618 kilograms (1,362 pounds) and stand 2.5 metres (8 feet) high. The use of wood lends a permanence and solidity to the modern, cartoon-like figures, while imbuing them with the old-fashioned nostalgia of traditional wooden toys.
The just-revealed KAWS sculpture has been loaned to Four Seasons Hotel Madrid by Mark Scheinberg, founder of the global investment company Mohari Hospitality. Mohari is a co-owner of the Centro Canalejas Madrid building within which Four Seasons Hotel Madrid is located.
Mark Scheinberg, founder of Mohari Hospitality, says: "This iconic sculpture by KAWS is visually very contemporary but represents traditional and enduring values of collaboration, co-operation and support for one another. It's fitting that this ultra contemporary piece, by a graffiti artist from Brooklyn, should be housed in such a historic building in the heart of Madrid - a perfect contrast of old and new. I'm delighted that guests and visitors to Four Seasons Hotel Madrid will have the opportunity to admire this stunning work."
According to the Hotel's Regional Vice President and General Manager Adrian Messerli, "It fulfils us with pride to have such a stunning, museum quality sculpture from a world-renowned artist becoming the focal point of our already spectacular Lobby. Since, people have been coming to the Hotel just to see the new sculpture complementing the Hotel´s overall impressive art collection."
From his roots as a New York graffiti artist in the 1990s, KAWS has evolved into a globally recognised name, renowned for exploring the themes of reinterpretation and deconstructive appropriation. His work – ranging from cult-collectible figures to paintings, sculptures and large-scale public projects – is collected by connoisseurs and exhibited in major museums around the world.
The new lobby sculpture provides an international counterpoint that complements Four Seasons existing art collection. Elite curator Paloma Fernández-Iriondo assembled nearly 1,500 paintings, graphic works, photographs and sculptures – all by Spanish artists. As she explains, "To tackle the art project, it was necessary to acknowledge the history of the Hotel's buildings and their 19th-century essence, but also to honour the 21st century and show a commitment to the local community today."
Reflecting the Hotel's historical architecture are more than 300 reproductions of classic plasters from the Real Academia de Bellas Artes de San Fernando, which is located right across the street from the Hotel and a collaborative project with the Museo Nacional Thyssen-Bornemisza, two of Madrid's most renowned art institutions.
To bring fresh energy and imagination, Fernández-Iriondo sought out work by emerging Spanish artists by arranging a competition at fine arts schools in Madrid, Malaga and Seville. Over a four-year period, more than 500 proposals were submitted in the categories of painting, graphic work, work on paper, photography, work in plaster and sculpture. Eventually 75 proposals were selected and reproduced to decorate the guest rooms, suites and corridors. Some artists were also commissioned to produce site-specific works to animate the Hotel's amenities, including Dani restaurant, ISA Bar and The Spa at Four Seasons.
Located in the heart of Madrid, at the corner of Calle de Sevilla and Calle de Alcalá, Four Seasons Hotel Madrid is part of Centro Canalejas Madrid, a new hotel, residential and retail complex uniting seven historical buildings – the oldest dating from 1887. Mohari Hospitality acquired a 50 percent stake in Centro Canalejas Madrid in February 2017 alongside developer OHL Desarrollos. The site has since undergone a major redevelopment, with all of the original buildings fully restored and reimagined with chic, modern style, and opened to the public in September 2020.
To experience Along The Way and the art collection at Four Seasons in depth, the concierge team can arrange a personalised tour, explaining how these unique treasures capture the personality of today's Madrid. For more information, contact 910 88 33 33 or email madrid@fourseasons.com.
About Mohari Hospitality
Mohari Hospitality, founded in 2017 by entrepreneurial investor Mark Scheinberg, is a global investment company that engages in a broad range of real estate investment activities, with emphasis on luxury hospitality in prime urban and resort markets. Mohari's investments include equity and debt in both development and operating assets and Mohari invests both independently and with partners. Mohari's existing investments include Peninsula Papagayo, a 2,200-acre sustainable master development, located in Costa Rica's Guanacaste province and anchored by a Four Seasons luxury resort; The Ritz-Carlton Yacht Collection, a new ultra-luxury cruise line launching in 2021 and; Centro Canalejas, a group of seven adjoining historical buildings in the centre of Madrid, featuring the first Four Seasons branded hotel in Spain; and the 205 room Waldorf Astoria, Miami, which is to be the tallest tower south of Manhattan and is currently in pre-development residential sales. Mohari seeks to protect the cultural heritage and natural environments of all areas related to its projects and is committed to identifying and contributing to philanthropic projects in each location where it does business.
---
---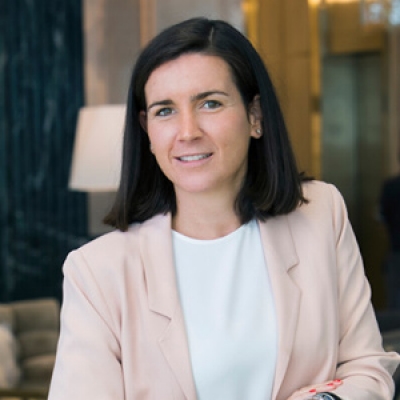 Marta Centeno
Director of PR & Communications
Calle de Sevilla 3
Madrid, 28014
Spain
---
Four Seasons Hotel Madrid
PRESS KIT

Visit Four Seasons Hotel Madrid Website