Back
Art at Four Seasons Hotel Madrid is Brought Together in a New Book Entitled "Centro Canalejas-Four Seasons Hotel Madrid Contemporary Art Collection"
November 22, 2022,
On November 3, 2022, a book was launched that brings together all the nearly 1,500 works of art to be found throughout Four Seasons Hotel Madrid for the first time as part of a unique project that took more than four years to complete and was commissioned by the art expert Paloma Fernández-Iriondo.
To find the most exciting artists, art curator Paloma arranged a competition at fine art schools in Madrid, Malaga and Seville. Over a four-year period, artists submitted more than 500 proposals in the categories of painting, graphic work, work on paper, photography, work in plaster and sculpture. Today, a large number of them form part of the private art collection to be found throughout the guest rooms, restaurants and public spaces of the hotel. Now, for the first time, they have been brought together in a book entitled Centro Canalejas-Four Seasons Hotel Madrid Contemporary Art Collection.
Paloma says, "This book represents another step for the artists whose works form part of the collection. Today's art world has no boundaries; it has been globalised and democratised by the internet. An artist might be in Madrid starting their career one day, and then in Asia conquering the market the next. The goal of this book and the collection itself is to raise the profile of and encourage emerging Spanish art."
The purpose of this collection was to highlight the vitality of Spanish contemporary creation to an international audience and to help promote the careers of emerging artists, present them alongside other established artists in Spanish art and display their talent to the world.
The publication of this book underlines the importance of art for the Hotel, with a collection created to capture the innate character of Four Seasons through "a unique collection capable of reflecting the history of these buildings and their XIX century soul, to honour the XXI century and to demonstrate a commitment to the local community today," concludes Paloma, who is Art Project Manager at Four Seasons Hotel Madrid.
---
---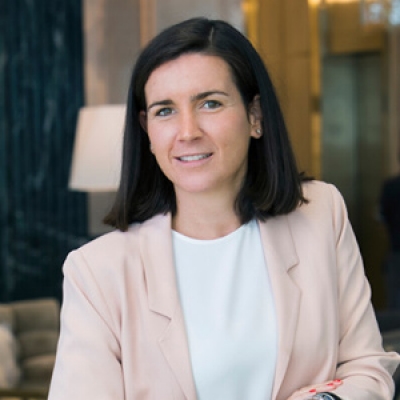 Marta Centeno
Director of PR & Communications
Calle de Sevilla 3
Madrid, 28014
Spain
---
Four Seasons Hotel Madrid
PRESS KIT

Visit Four Seasons Hotel Madrid Website