Back
Dani Brasserie at Four Seasons Hotel Madrid Becomes a Flamenco Stage Hosted by Flamenco Dancer Juan Andrés Maya
On July 21, the seventh floor of Four Seasons Hotel Madrid will become a flamenco stage for the first time, thanks to the renowned flamenco dancer Juan Andrés Maya
Entitled "The Art of Flamenco," this unprecedented event will feature a special menu prepared by Dani García's team and musical entertainment by DJ Sandro Bianchi
July 14, 2022,
Power, art, boldness, purity and sheer joy are the hallmarks that characterise the style of Juan Andrés Maya, nephew of the renowned flamenco dancers Mario Maya, Manolete and Juan Maya Marote, and currently considered the ambassador of flamenco dancing in the 21st century. Seeking to promote this dance discipline as a form of art based on feelings and following the passion of the Maya dynasty, next Thursday, July 21, 2022, Juan Andrés will arrive at Dani Brasserie as artistic director along with his cast of dancers and musicians to perform El Arte del Flamenco (The Art of Flamenco).
The seventh floor of the Four Seasons Hotel Madrid will become a flamenco stage for the first time. A unique experience that will allow visitors to enjoy this art form by combining two of the most outstanding Andalusian traditions: flamenco music and gastronomy. The Tablao La Carmela team will dance beneath the skies of Madrid to offer its audience the perfect harmony between dance and flamenco singing in its purest and most authentic state.
To accompany this special event, Malaga-born chef Dani García, together with Ismael Paul as head chef and his team, have designed a special menu to be enjoyed during the flamenco show. The proposal will begin with Frescor de Almendra, a soup of white prawns, herring roe and "cabello de angel" preserve and will continue with poached jumbo asparagus with corn cream, mascarpone and Iberian lardo. The main courses will be wild sea bass with marine velouté, cockles, mussels and rocket cream, and grilled pigeon with cocoa and glazed endive. And to finish with a sweet treat, there will be gianduja chocolate, with gianduja ganache, dark chocolate, arabica coffee ice cream, cardamom and cocoa. In addition, the fusion between gastronomy and art will be enlivened from the beginning with the music of DJ Sandro Bianchi and will be completed with exotic cocktails made by the creative mixology team of Dani Brasserie, whose creations pay tribute to great artists who have marked the history of Spain, such as Sorolla, Dalí, Velázquez, Almodóvar, Sara Baras and Gloria Fuertes.
About Juan Andrés Maya
Born on January 6, 1972 in the heart of Granada's gypsy quarter of Sacromonte and with a strong artistic family background, Juan Andrés Maya began dancing at the age of three in La Cueva de la Rocío, owned by his parents, where he soon became the main attraction for the many visitors to this popular Granada venue. He officially made his debut at the age of fourteen, when he travelled to Cairo with Cachado's company and, since then, he has worked with great artists such as La Chunga, Miguel Bosé, Carmen Linares, Antonio Canales, Manolete, Estrella Morente, Farruquito and Miguel Poveda, and has toured internationally on several occasions. He has also performed several times for Their Majesties the King and Queen of Spain and for Michelle Obama's family. Juan Andrés is an artist who breaks with the boundaries of flamenco dance and, from a very young age, has delved into choreography and directing, broadening his creativity and bringing it to fruition in the production of shows packed with intricate details. He is currently touring at the head of two of the best flamenco troupes in the world: La Cueva de la Rocío (Granada) and El Tablao Flamenco la Carmela (Madrid).
Event Program

DJ Sandro Bianchi: starting at 6:00 pm
Special meal: starting at 8:00 pm
Flamenco performance: starting at 9:30 pm
Price
Special menu + flamenco performance: EUR 185 per person
Special menu with food and wine pairing + flamenco performance: EUR 250 per person
Reservations

---
---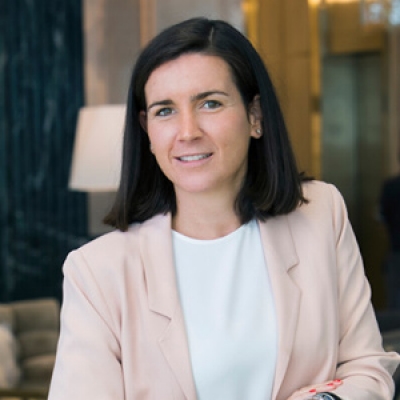 Marta Centeno
Director of PR & Communications
Calle de Sevilla 3
Madrid, 28014
Spain
---
Four Seasons Hotel Madrid
PRESS KIT

Visit Four Seasons Hotel Madrid Website