Back
ISA Confirms Some of the Best Bartenders in the World for its Guest Bartender Sessions at Four Seasons Hotel Madrid
Following the sessions by such recognised bartenders as Giacomo Giannotti and David Ríos, ISA is continuing to offer unique sessions for professionals, bartending enthusiasts and anyone wishing to enjoy a one-of-a-kind experience
Remy Savage, Simone Caporale and Marc Álvarez will be the guest bartenders behind these mixology experiences in July
ISA once again reaffirms its position as one of the top hotspots in Madrid
July 6, 2022,
Summer plans are often the most highly anticipated of the year, especially those where great experiences are accompanied by great weather. This July, ISA - the cocktail bar at the iconic Four Seasons Hotel Madrid - will play star host to the most exclusive plans in the city. Led by Sophie Larrouture, Bar Manager of ISA, this place-to-be in Madrid has taken its "liquid concept" to the next level to welcome the best international bartenders for a series of sessions aimed at bartending professionals, amateurs and enthusiasts. Following the sessions by such famous celebrities as Giacomo Giannotti, David Ríos, Diego Ferrari, Luca Anastasio and Tony Pescatori, the month of July will bring more well-known faces ready to offer one-of-a-kind experiences to guests.
The already international ISA bar has transformed its interior into the epicentre of global mixology. Its amazing work to highlight the talent of all the experts in this profession has been recognised through its inclusion in the list of Top Cocktail Bars 2022 by The Drink Show and the Coaster Award to the Best Hotel Cocktail Bar from World Class Spain. It has also received two nominations at the Spirited Awards 2022 by Tales of the Cocktail for Best New International Cocktail Bar in Europe and in the category of Hotel Hospitality by Hot Concept Awards 2022 (Restauración News).
An Unprecedented Line-Up
One of the most special Guest Bartender Sessions will take place on July 5, 2022 from 7:00 pm with Remy Savage, considered to be one of the best bartenders in the world. Representing A Bar with Shapes for a Name, recognised as one of the World's Best Bars, the mixology philosopher and artist will take over the ISA bar with Ron Matusalem, Gin Martin Miller and Whiskey Yellow Rose. The Frenchman burst onto the cocktail scene after breaking away from the "classic concept" with unique and extraordinary mixtures that conquered everybody's palates. An expert in coming up with unconventional menus, each one of his proposals is so intrinsically excellent that he has become one of the most easily recognisable faces in the world of cocktails.
His upcoming projects include the launch of his glassware collection, the creation of perfumes for CARTIER and pairings for prestigious Michelin star chefs. However, he has made room on his busy schedule to bring his more than 15 years of experience to ISA and serve those with the most refined tastes. Anyone venturing through the doors of ISA will be able to enjoy Remy's cocktails from 7:00 pm and discover his particularly avant-garde mixology concept. Furthermore, he will give a master class entitled "When Philosophy and Art inspire Creativity in Mixology" aimed at professionals in the sector on the same day between 1:00 and 2:00 pm, followed by a private lunch at ISA.
On July 12, 2022 at 7:00 pm, Simone Caporale will present Amaro Santoni, the new drink he has developed with Santoni Liqueur Distillery. With support from 4spirits, Simone Caporale will prepare the best cocktails for anyone wishing to taste the magnificence guaranteed by the experience of this top bartender. For professionals from the cocktail scene, he will also offer a master class from 1:00 to 2:00 pm to demonstrate the versatility of Amaro Santoni in modern mixology. A private meal will be offered afterwards by Jhonny Setjo, the chef at ISA, accompanied by a cocktail from Simone's repertoire.
Marc Álvarez will conclude the Guest Bartender Sessions in July with his visit on July 26, 2022. From 8:00 to 11:00 pm, he will provide a sample of his outstanding work to bring the characteristic flavour of Sips Barcelona to the ISA bar. Furthermore, from 1:00 to 2:00 pm, he will highlight the creative focus of Sips with a tasting of two concepts at a master class aimed exclusively at barmen followed by a private meal prepared by Chef Jhonny Setjo. "At Sips, we apply the Spanish tapas concept to the world of liquids by offering small portions at affordable prices, enabling our customers to explore and raise their tasting experience to the next level," says Marc Álvarez.
A Luxury Master Class for the Industry
To complete the line-up of extraordinary Guest Bartender Sessions, ISA will open its doors on July 11, 2022 to host a special master class for industry professionals sponsored by Lafuente. The famous bartending trio of Alex Kratena, Mónica Berg and Simone Caporale will present their new creation: Muyu Liqueurs, produced alongside the master distillers at De Kuyper Royal Distillers. Three exceptional Muyu liquids: Jasmine Verte, Chinotto Nero and Vetiver Gris, the origins of which stem from combining different techniques and methods to extract, concentrate and capture aromatic substances from plants, flowers and fruits. Through this experience, they will reveal the importance of a greater focus on originality, natural ingredients and juices of higher quality for preparing the most individualised liquid formulae.
ISA
---
---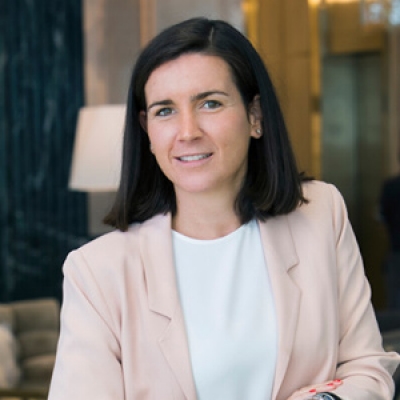 Marta Centeno
Director of PR & Communications
Calle de Sevilla 3
Madrid, 28014
Spain
---
Four Seasons Hotel Madrid
PRESS KIT

Visit Four Seasons Hotel Madrid Website