Back
ISA at Four Seasons Hotel Madrid Nominated in "Best New International Cocktail Bar – Europe" Category by Tales of the Cocktail at XVI Spirited Awards
One of the most important awards in the cocktail world, recognising the quality and talent of its team and making it a top place-to-be in Madrid among Europe's mixology elite
May 13, 2022,
The most sophisticated cocktail experience in Madrid has a name: ISA. The outstanding excellence of the liquid concept at Four Seasons Hotel Madrid has earned it a position among the ten nominees for Best New International Cocktail Bar – Europe by Tales of the Cocktail at the XVI Spirited Awards. This recognition highlights a tireless search for excellence while also acknowledging the quality and talent of the team, which works hard every day to create unique experiences through elegant, sophisticated and unique signature cocktails.
Presented by the Stranger & Sons drinks brand, this award underlines the work of a team led by Sophie Larrouture, Bar Manager at ISA, alongside the dedication and expertise of its Head Bartender Miguel Pérez, and a gastronomy proposal from Chef Jhonny Setjo that perfectly suits the signature cocktails to achieve excellence, exclusivity and unique flavours.
Internationally Recognised Cocktails
Its location, its offer, its high standards - all these decisive factors come together to make ISA a unique place-to-be. Occupying a privileged location on the first floor of the iconic corner in the city where Four Seasons Hotel Madrid stands, this gastrobar combines elegance and sophistication to produce a unique offer that culminates in Mediterranean and Asian inspired gastronomy.
So high are the standards that its cocktails have been recognised by one of the most prestigious awards in the international cocktail sector. The Asian influence in its liquid concept is reflected through signature cocktails that are guided by the concept of Haiku (a type of short Japanese poetry capable of expressing the complexity of feelings in the fewest words possible).
Visitors enjoy subtle flavour notes with each sip that accompany them on a sensory journey for the most discerning palates. With a menu designed according to the complexity of the flavours of each cocktail, every item on the list at ISA expresses the delicacy and skill with which Miguel Pérez has created a commendably unique atmosphere within its walls.
Tales of the Cocktail
Tales of the Cocktail is a local, national and international non-profit organisation focused on recognising and raising the profile of the work by professionals in the mixology world. Its conferences and awards have become some of the most highly sought-after in the industry. Focused on the cocktail community, they highlight global excellence in the drinks industry and reward the professionals, organisations and establishments that form part of it.
The Spirited Awards stand among the most important of the awards they present. Since 2007, they have been distinguishing work by professionals, products, establishments, journalists and media in all facets of the spirits and cocktails community worldwide. The various categories ensure that each segment of the industry is duly represented and recognised for their contributions the world over, including the award for "Best Cocktail Bar in the World."
---
---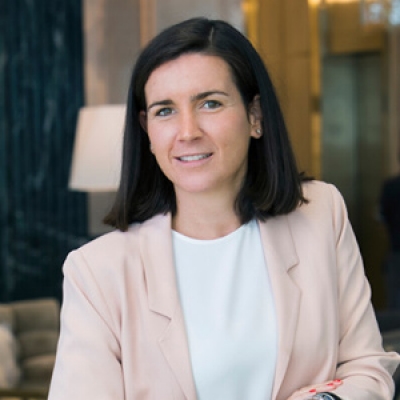 Marta Centeno
Director of PR & Communications
Calle de Sevilla 3
Madrid, 28014
Spain
---
Four Seasons Hotel Madrid
PRESS KIT

Visit Four Seasons Hotel Madrid Website