Back
The Four Seasons Private Jet Experience Lands in Madrid This Month
Back in the Spanish capital after its first arrival in October 2022, once again consolidating the city's status as an international luxury destination
September 13, 2023,
The much anticipated Four Seasons Private Jet Experience, the quintessential icon of luxury in the skies, landed in Madrid this month as part of its exciting Ancient Explorer 2023 itinerary. The Spanish capital represents the last stop on a route that began on August 16 in Miami and has visited ten destinations on an extraordinary journey of discovery: Mexico City, Easter Island in Chile, Bora Bora, and the Great Barrier Reef in Australia, among others, concluding in Europe by exploring Sicily and Spain, with stops in Taormina and Madrid. In each destination, travellers have been given unique and personalized experiences in which luxury is taken to the highest level by inviting them to discover the rich culture and unique flavours that each place has to offer: a hot air balloon flight over the Aztec city of Teotihuacan, a traditional Bedouin dinner under the stars at the world-famous archaeological site of Petra or a private tour of the art collections at the top museums in Madrid.
During their time in Madrid, guests were able to soak up the Spanish culture and visited two of Spain's and the world's most important museums: El Prado, featuring paintings from the sixteenth to nineteenth centuries including the famous Velazquez Meninas, and the Museo Reina Sofia showcasing the works of Picasso, Dali and Miró. Along theses visits, they enjoyed local gastronomy with a taste of some of the city's best tapas followed by the choice of a bespoke shopping experience or a historical tour of Madrid's city centre.
"The team at Four Seasons Hotel Madrid was proud to welcome the Four Seasons Private Jet Experience on another stop for such a culturally rich tour. Choosing the Spanish capital as one of the itinerary destinations only further strengthens Madrid's position as a place of luxury. The city has much to offer in terms of culture and gastronomy and is unquestionably an attractive choice for travellers seeking unique experiences. As part of Madrid's tireless endeavours to position itself as the European capital of luxury, we are convinced that everything we have to offer certainly met the high expectations of these travellers and Four Seasons is firmly committed to supporting Madrid's efforts in this regard," says Adrian Messerli, formerly General Manager of Four Seasons Hotel Madrid and now Four Seasons President, Hotel Operations - Europe, Middle East and Africa.
For the latest Four Seasons Private Jet Experience news, click here.
To find out more and start planning a Four Seasons Private Jet Experience, click here.
About the Four Seasons Private Jet Experience
Learn more about the Four Seasons Private Jet Experience and follow the #FSJet hashtag on Instagram for the latest and to continue exploring the custom-designed Four Seasons Private Jet.
The Four Seasons Private Jet Experience is operated by TCS World Travel, dedicated to delivering immersive, worry-free travel experiences for the globally curious and modern luxury traveller. The aircraft is operated by Titan Airways. For more information from the industry leader in private jet journeys, click here.
---
---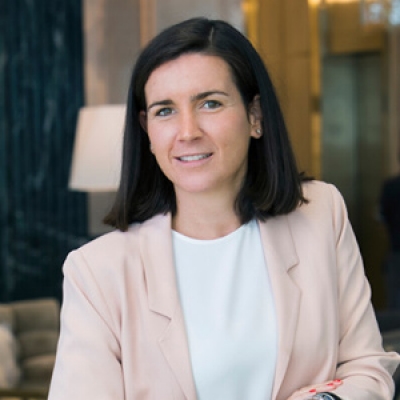 Marta Centeno
Director of PR & Communications
Calle de Sevilla 3
Madrid, 28014
Spain
---
Four Seasons Hotel Madrid
PRESS KIT

Visit Four Seasons Hotel Madrid Website