Back
Dani Brasserie at Four Seasons Hotel Madrid Welcomes Spring with a New Food Menu and Mixology Creations
From the seventh floor of Four Seasons Hotel Madrid, Chefs Dani García and Ismael Paul are revealing some new recipes they have prepared using both innovative and century-old techniques, as well as a new separate menu entitled "The Best of Dani" and a spectacular list of cocktails inspired by the most famous regional dances in Spain
March 28, 2023,
The good weather has returned to the seventh floor of Four Seasons Hotel Madrid to accompany a new season full of inspiration. From its privileged location at the heart of luxury and gastronomy in Madrid, the Dani García brasserie is unveiling a refreshed menu that places a focus on the most self-taught and personal side of this prestigious chef from Malaga with signature cuisine based on both innovative and century-old techniques combined with new mixology creations of equal grandeur.
The spring menu from Dani Brasserie begins with a selection of starters offering some fresh flavours, among which such new dishes as the National Lobster "Salpicón" with avocado or the Foie-cherry-Port with a cherry gravy and Parmesan cheese join such other dishes as the Beef Tartare with smoked eel or the infamous Tomate Nitro, an unquestionably iconic dish that earned Dani García his third Michelin star in 2018.
The menu continues with fish dishes that relish in the seasonality of this product, such as the Sukibiki Seabass or the Crochet Hake with edamame, shrimp and a reduced poultry jus, alongside other dishes making a return for this season, such as the Sole Wellington stuffed with a mushroom duxelles, prawns and truffle matelote or the Kombujime Lobster in Green Pepper Sauce with pak choi and baby spinach. In turn, for those diners seeking a wonderful meat dish, the new menu includes the iconic Rossini Hamburger and the Oxtail Ravioli as well as some new recipes, such as the Glazed Free-range Chicken in its own jus and the Beef Chateaubriand. Similarly, the spring menu also includes a number of rice and pasta dishes that have been chosen especially for this time of year, such as the Wild Seasonal Mushroom Risotto and the Capelli d'Angelo.
A new Raw Bar section has been added to the menu for this season, which features some simple dishes that focus on premium products and the unique characteristics of their ingredients. They include the "Noma" Smoked Salmon Tartar with cured egg yolk, salmon roe and cabbage remoulade, the Natural Oysters, the O'toro Tuna and Tomato with a roasted and smoked tomato broth and O'toro sashimi, the Crayfish and Prawn Noisette Tartar with yuzu kosho and cabbage ponzu, and of course, who could forget the iconic Red Tuna Descargamento with yellow bell peppers, lime and black olive. "With these menu changes, we have sought to highlight the products themselves by preparing them almost without touching them and with a great respect for their quality," explains Ismael Paul, Head Chef at Dani Brasserie.
Naturally, no visit to Dani Brasserie can end without first trying something from the exquisite selection of sweets. Five desserts add a final touch to this incredible experience: Tipsy Cake with Bailey's butter brioche and pineapple sorbet; Tout Chocolat with coffee and cocoa crunch; Nitro Coconut with mousse and coco syrup; the Andalusian Freshness with pistachio cream, orange blossom and peppermint green tea; and Crêpes Suzette "Flambées Tableside," which are served with authentic culinary showmanship.
Furthermore, the restaurant has maintained its own particular Snack Bar in the lounge area of the brasserie, which can be enjoyed without a reservation and at any time of the day. Guests can enjoy such special creations as the Dani's Club Sandwich with salmon, chicken and Baeri caviar, the Guacamole "Finished Tableside" or the traditional Prawns "Robuchon Style."
Finally, this new spring menu is also accompanied by another separate menu consisting of the most emblematic recipes from Dani García's career: "The Best of Dani." This menu offers seven different dishes - four starters, two mains and one dessert - that include several unique choices, such as the Brioche with miso butter and truffle honey; the Foie Yoghurt, Port Wine and Parmesan Cheese; the Santoña Truffled Anchovies; the Tomate Nitro and Green Gazpacho; the Crochet Hake; the Oxtail Ravioli; and for a sweet finish, the Andalusian Freshness with orange, pistachio cream, orange blossom and peppermint green tea.
To accompany these culinary innovations, Dani Brasserie will also be offering a new mixology menu this spring designed by Head Bartender Giuseppe Tatone. Inspired by Spanish culture, dance and tradition, the new cocktail list - entitled "Al Compás" ("To the Beat") - pays homage to the most famous regional dances in Spain, such as Sardana, Dansá, Jota, Flamenco, Chotis and Paso Doble, among others. All the cocktails are named after one of these famous dances. "One night in August, my colleague at the bar took me to a Flamenco show for the first time. We were so excited that, as soon as we left, we started looking for other dances that could represent this Spanish form of art. That is how we came up with Al Compás," explains Giuseppe Tatone.
The goal was to create cocktails in which the care afforded to the flavours and the choice of local ingredients are matched by a memorable aesthetic. "Al Compás offers a strong and exquisite visual and taste experience based on our use and adaptation of different culinary techniques to the bar, producing an entirely innovative result," adds the Head Bartender at Dani Brasserie.
Dani
Calle de Sevilla, 3, 28014 Madrid
Opening Times
Breakfast: Monday to Friday from 7:00 to 11:00 am and Saturdays, Sundays and public holidays from 7:30 to 11:30 am

Midday meals: every day from 1:00 to 4:00 pm
Snacks: every day from 1:00 to 11:30 pm
Drinks: every day from 1:00 pm to 1:00 am
Evening meals: every day from 7:00 to 11:00 pm
Pricing
Average cost: EUR 70
Menu "The best of Dani": EUR 105 per person
Reservations
---
---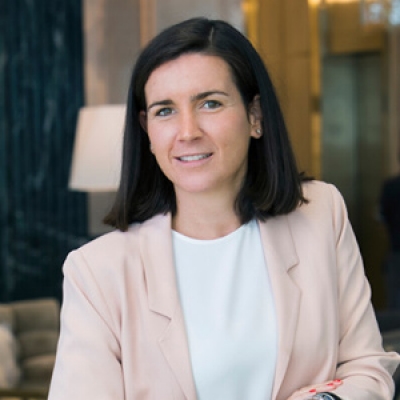 Marta Centeno
Director of PR & Communications
Calle de Sevilla 3
Madrid, 28014
Spain
---
Four Seasons Hotel Madrid
PRESS KIT

Visit Four Seasons Hotel Madrid Website