Back
A Cruise for Divers, Lovers and 21st Century Explorers
Discover the real Maldives with Four Seasons Explorer
Maldives Explorer (Island Cruise), Republic of Maldives
Experience the Maldives as few visitors ever do with the world's most intimate Four Seasons resort.
Four Seasons Explorer, a three-deck luxury live-aboard, takes a maximum of 22 guests – matched one-to-one by a seasoned crew – on a marine and cultural odyssey into the undiscovered Maldives via three-, four- and seven-night cruises, or private, customised charters. The fastest and most luxurious live-aboard in the Maldives, Four Seasons Explorer offers scuba divers effortless access to a minimum of three dives a day as part of all-inclusive itineraries that cover some of most sought after locations in the Maldives: untouched reefs, vibrant thilas, exciting channels and wrecks, breathtaking sunrise and night sites, plus seasonal manta ray and whale shark hotspots.
Aside from diving, guests can snorkel, water ski, fish, kayak and sail in virtually untouched waters; savour gourmet cuisine and relax with beachfront barbecues and massages on idyllic sandbanks; spend time with the marine biologist and visit secluded islands for cultural and castaway experiences, historic monuments and isolated arts and crafts villages. Above all, Four Seasons Explorer offers guests the opportunity to experience a side of the Maldives rarely seen by tourists.
The onboard accommodation ranges from ten large en-suite State Rooms (215 square feet or 20 square metres) in luxurious earthy tones to the spacious Explorer Suite (484 square feet or 45 square metres) – the epitome of indulgence at sea – complete with a wall of windows and its own private deck. In addition, the boat has an extensive dive deck and two sun decks plus a restaurant with indoor and al fresco dining, two bars, a large comfortable lounge and library.
There's even a resident spa therapist offering natural Asian-inspired therapies from a private treatment area on the upper deck – curtained for privacy yet open to the refreshing sea air – or at any one of the secluded beach locations visited during the cruise. Additional touches from luxury linens to nightly turndown stories, local lacquer-ware gifts to relaxed one-to-one service further enhance the boat's easy, residential vibe.
Four Seasons Explorer cruises a Northward, Southward and Circuit route between Four Seasons two Maldivian island resorts on three-, four- and seven-night itineraries. All the routes explore remote locations selected for their unique marine, cultural and recreational value. The cruise experience is tailored to each individual, whether they are diving in secluded sites, dining on isolated beaches or exploring remote villages, while a ratio of one staff member to every guest ensures seamless and highly personalised service at all times.
Four Seasons Explorer offers as much to see and do above the water as beneath it. Below is a sample itinerary highlighting activities that offer the sense of discovery that only a Four Seasons Explorer cruise can bring:
7:00 am - Dive option: Sunrise dive
8:00 am - Breakfast on board
9:00 am - Cruising and sunbathing on upper deck
11:00 am - Arrival at island of Kudarikilu: visit the old mosque and see traditional handicrafts such as carpet weaving. Dive option: Kuda Kurathu Thila
12:30 pm - Cruising / lunch on board
2:30 pm - Set anchor at a virgin island and spend a relaxing afternoon on the beach or watersports in the lagoon. Snorkelling trip escorted by a marine biologist
4:00 pm - Dive option(s): Afternoon dive - Alternative: Indulge in a massage or read a book
6:00 pm - Sunset fishing trip on local dhoni boat - Alternative: Embark on a night dive
8:00 pm - Cocktails on upper deck followed by barbecue dinner on the beach
10:00 pm - Shiptalk briefing and after-dinner drinks in the Lounge
Cruise Entitlements

Three-, four- and seven-night cruise options include the following:
Full board meals and non-alcoholic beverages
Windsurfing, kayaking, water skiing and fishing
Fish talks and snorkelling excursions with on board marine biologist
Island hopping and cultural presentations
Scheduled dive sessions including full equipment
Roundtrip airport transfers and seaplane transfer (where applicable)
Private Charters
Guests can design their own ultimate Maldivian adventure by chartering Four Seasons Explorer for a private cruise of three or more nights, or combine a few days onboard with a stay at Four Seasons Resorts Maldives at Kuda Huraa and/or Landaa Giraavaru. Four Seasons Explorer's charter guests can customise every aspect of their experience: focusing on diving, surfing or an in-depth cultural tour; pre-ordering a preferred selection of spirits, wines and champagne; and tailoring menus for each and every meal.
Private Charter Entitlements
Three-, four- and seven-night cruise options include the following:
Full board meals and non-alcoholic beverages
Windsurfing, kayaking, water skiing and fishing
Fish talks and snorkelling excursions with on board marine biologist
Island hopping and cultural presentations
Scheduled dive sessions including full equipment
For reservations, email: reservations.mal@fourseasons.com or call the central reservations department of Four Seasons Resorts Maldives at tel: (960) 66 00 888
---
---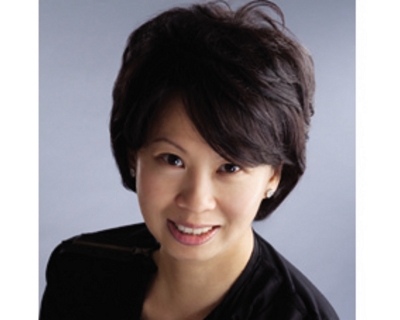 Juliana Ang
Senior Director of Public Relations and Communications
Tourism Court, #04-00, 1 Orchard Spring Lane
Singapore,
247729
---
Four Seasons Explorer
PRESS KIT
Visit Four Seasons Explorer Website