Back
Four Seasons Maldives Surfing Champions Trophy Announces First Three Invited Competitors
World's most luxurious surfing event takes place August 6 to 12, 2018 at Four Seasons Resort Maldives at Kuda Huraa
June 28, 2018,
Maldives at Kuda Huraa, Republic of Maldives
With less than two months to go until "the world's most luxurious surfing event," the Four Seasons Maldives Surfing Champions Trophy announces the first three invitees: former Championship Tour (CT) stars Josh Kerr, Alana Blanchard and Fred Patacchia Jr.
Josh Kerr (AUS)
Australian born Josh Kerr was one of the World Surf League (WSL) Championship Tour's most exciting competitors for more than 10 years. Known for his well-rounded approach, Kerr would devastate opponents with his technical brand of aerial surfing, consistently finding himself in the top 10 at the pointy end of the season. In more recent years, Kerr has found himself competing on the WSL Big Wave Tour at some of the planet's biggest and most dangerous waves. This multifaceted approach to surfing will see Kerr fair well when he hits the Four Seasons Maldives Surfing Champions Trophy this year.
"It's a real honour to be invited to such a cool event like this," Kerr said. "Riding the different boards is something I've always enjoyed and to do it in a paradise like the Maldives will be incredible. It's going to be fun competing against some of my old buddies from the CT, I'll feel like the youngster again."
Alana Blanchard (HAW)
There wouldn't be many people in the surfing world who don't know the name Alana Blanchard. The Kauai native has been turning heads since she dominated the junior ranks in Hawaii as a teenager and rose towards the WSL Qualifying Series (QS). After a short but successful time on the QS, Blanchard made it the to CT, rising to #10 in the world in 2014. After recently becoming a mother, Blanchard is looking to re-qualify for the "Dream Tour."
"I am really excited to be surfing the Four Seasons Maldives Surfing Champions Trophy," Blanchard said. "Doing events is always really fun for me, it's a good change of pace – and what better place to compete than the Maldives. I always see Instagram posts from past competitors and Four Seasons Maldives Kuda Huraa looks like an incredible place, the waves look perfect and the event just seems so well set-up. I can't wait to surf in an empty lineup out there and experience such a beautiful place and event with my partner Jack and our baby boy Banks. I love experimenting with different boards so feel like the format will suit me."
Fred Patacchia Jr (HAW)
Former CT veteran Fred Patacchia Jr will return to the Maldives for the first time since he competed in a QS event there more than 15 years ago. The powerful goofy-foot is known for his finesse in the tube and tactician-like technique on his backhand, meaning he will be one to watch when competition hits Sultans this August. Although he plans to enjoy a relaxing week at Four Seasons Maldives Kuda Huraa, his competitive side will be sure to shine once he pulls the jersey on.
"My first trip to the Maldives was for a QS event," Patacchia said. "It was so long ago it was still the ASP and the now two time WSL Champion John John Florence was still in elementary school. It's a vivid memory though as I instantly fell in love with the place, from landing at the airport and jumping on our own personal boat headed to our own personal island, to riding my first wave and thinking 'this is paradise.' I'm excited to be taking my wife along with me as this will be her first time to the Maldives and we're both so excited to be staying at Four Seasons. My intentions are to kick back, relax and enjoy all that the Resort has to offer. If I get around to it, I'll paddle out for a wave or two."
Although it is tradition for the previous year's winner to be invited back to the Four Seasons Maldives Surfing Champions Trophy, the reigning two-time event winner Taj Burrow has had to withdraw due to a serious knee injury sustained while surfing in Western Australia. Four Seasons and the WSL wish Taj a swift recovery and hope to see him back in the water very soon.
Stay tuned in the coming weeks for the announcement about a replacement for Burrow along with one more international competitor and a local wildcard for the 2018 event.
About the Surfing Champions Trophy
Unique in many ways, the Surfing Champions Trophy determines a surfer's heat time based on their age, and tests skill across three different divisions: single-fin, twin-fin, and triple-fin thruster. Places are granted to surfing's elite by invitation-only, who then battle it out for both surfing inner-circle kudos and USD 25,000 prize winnings.
As ever, the event will be onboard Four Seasons Explorer – the Maldives' ultimate surf vessel. Fans can get up close to the action with onboard VIP passes, while the surf tour experience continues with shoulder-rubbing events back at Four Seasons Resort Maldives at Kuda Huraa, which plays host to the contest's competitors, judges and Tropicsurf partners.
Surf, Spa and Save with an exclusive Four Seasons Kuda Huraa offer:
15 percent off Room Rate
One 60-minute massage in The Island Spa for two guests per stay
Two day passes to view the competition from Four Seasons Explorer (individual tickets to Single, Double, Triple Fin and Grand Finale)
VIP Tour Cocktails (nightly cocktail hour with the six Surfing Champions contestants throughout the week of the competition)
This offer is only available from August 3 to 13, 2018, and requires a four-night minimum stay. Package inclusions are based on a four-night stay. Additional nights include breakfast only.
---
---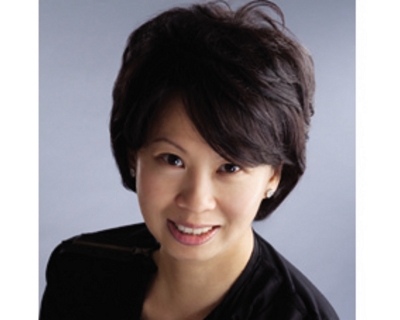 Juliana Ang
Director of Public Relations
Tourism Court, #04-00, 1 Orchard Spring Lane
Singapore,
247729
---
Four Seasons Resort Maldives at Kuda Huraa
PRESS KIT

Visit Four Seasons Resort Maldives at Kuda Huraa Website