Back
Hang Ten in Champions Territory: Surfing at Four Seasons Resort Kuda Huraa
Discover Kelly Slater's "high-performance surf" at Four Seasons Resort Kuda Huraa
April 21, 2023,
Maldives at Kuda Huraa, Republic of Maldives
They're the "best-wave-of-my-life" swells that have wowed some of the world's greatest surfing talent, from Kelly Slater to Tom Curren. And with the predominant surfing season launching in April 2023, Four Seasons Resort Maldives at Kuda Huraa is once again preparing to welcome international wave-riders to its thrilling local breaks, tailored sessions with expert Tropicsurf coaches, bespoke surf cruises, and extraordinary seaplane "surfaris."
"We're a little bit surf-obsessed here at Kuda Huraa," comments General Manager Didier Jardin. "Lagoon-based lessons are available to surfers as young as six and the roster of world-leading talent that visits each year for our Surfing Champions Trophy is testament to the quality surf experience available to pros too."
Four Seasons Maldives Surfing Champions Trophy
Celebrating its 10th anniversary, the 2022 Four Seasons Maldives Surfing Champions Trophy, billed as "the world's most luxurious surfing event," brought together the legendary "Momentum Generation" – Kelly Slater (USA), Taylor Knox (USA), Rob Machado (USA), Shane Dorian (USA), Ross Williams (USA) – alongside multiple Maldives Surfing Champion Hussain "Iboo" Areef (MDV) - to compete in the contest's unique single, twin and thruster fin event format.
"The Maldives is one of those places that I want to come back to year after year," says 2022 Champion Kelly Slater. "It's just such a great location and the waves are beautiful; they're playful but it's really high level and high-performance surf."
With this year's event set for August 21 to 28, 2023, anticipation is already growing in advance of the announcement of the first competitors of Surfing Champions Trophy 2023.
When to Visit
Surf season is year-round for beginners and from April to October for experienced surfers. Guests can learn the essentials in the calm waters of Kuda Huraa's lagoon before hitting the waves. No experience is required and under expert Tropicsurf tuition, surfers can advance from the lagoon to the perfect waves of Kuda Huraa's nearby breaks.
The Breaks
The breaks around Kuda Huraa waves are truly world class. Try the long, bowling lefts at Honkies, racetrack sets at Chickens or open tubes at Cokes. Sultans lies just five minutes away and allows a complete repertoire for the performance-minded surfer. For those seeking mellower waves, the softer, easy-peeling rights of Ninjas and Tombstones are the site of surfing nirvana for countless past guests.
Kuda Huraa Seaplane Surfari
In addition to escorted Tropicsurf lessons and sessions - as well as the chance to mingle with the Champions Trophy masters - Kuda Huraa also offers guests a chance to charter a private seaplane into the Maldivian wilderness to ride perfect, empty waves in the middle of nowhere. Circle strings of pearl-like islands before descending to a remote untouched break, then paddle back to the plane for refreshments – or fly to the next break to catch a pushing tide – before returning to Kuda Huraa in time for sundowners on the beach.
Surf's Up at Kuda Huraa
The Surf's Up package at Kuda Huraa includes:
Guest accommodations with daily buffet breakfast for two
Round-trip airport transfers by speedboat for two
Guided boat transfers to local surf breaks
Use of surf equipment and stand-up paddle boards
Welcome gift plus welcome drink and fresh fruits in one's bungalow
Choice of either the Beginner or Experienced Surfer program:
For the Beginner
Level 1 – Dream Program (two-day lagoon-based course)
Level 2 – Dream Program (one-day ocean-based guided excursion)
Level 3 – Ride Program (one-day ocean-based guided excursion)
For the Experienced Surfer
Ride Clinic (two-day coaching clinic featuring a 10-step progressive skills program)
Perfect Wave Program (two-day guided surf excursion)
To plan a surfing break at Four Seasons Kuda Huraa, book online, email reservations.mal@fourseasons.com or call the central reservations department of Four Seasons Resorts Maldives at tel: (960) 66 00 888.
---
---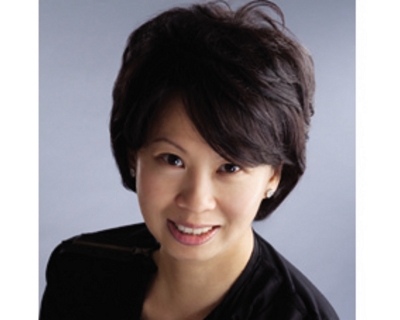 Juliana Ang
Senior Director of Public Relations and Communications
Tourism Court, #04-00, 1 Orchard Spring Lane
Singapore,
247729
---
Four Seasons Resort Maldives at Kuda Huraa
PRESS KIT

Visit Four Seasons Resort Maldives at Kuda Huraa Website