Back
Panchakarma at Landaa Giravaaru's Spa & Ayurvedic Retreat
Medically accredited 14 or 21 day Panchakarma – an intensive, highly personalised Ayurvedic detoxification and cleansing program
Maldives at Landaa Giraavaru, Republic of Maldives
MLG 688
Caption: The Panchakarma programme at Landaa Giraavaru is highly tailored to individual needs by the Resort's Ayurvedic Physicians
MLG691
Caption: Attend elakkizhi and navarakkizhi (herbal bundles) preparation classes.
MLG519
Caption: Enjoy Ayurvedic cuisine in all four restaurants at Landaa Giraavaru as well as attend dosha-specific cookery class.
MLG528
Caption: Ayurvedic Treatment - Sarvangadhara
MLG080
Caption: Ayurvedic Treatment - Shiro Dara
Meaning "five therapies" in Sanskrit, Panchakarma uses five elimination treatments, each split into three stages, to help remove deep-rooted stress and illness-causing toxins from the body. It is a serious, intensive program that, while not for the faint-hearted, brings a multitude of positive benefits to both long and short-term health and wellbeing.
Not usually associated with luxury resorts, Panchakarma at Landaa Giraavaru is unique in that it offers the in-depth benefits, medical knowledge and traditional authenticity of Ayurveda's most ancient cleansing program with the nurturing care and unparalleled service of Four Seasons.
Speaking at the launch of the program, Director of Spa Dr. Shylesh Subramanya commented, "The Spa & Ayurvedic Retreat has grown to become one of Asia's leading centres of natural wellness, placing fundamental importance on ancient methods and remedies, wholly organic products, and immensely experienced therapists and physicians. It's because of these combined elements that we are able to offer guests therapies as specialised as Panchakarma in such a nurturing and safe space. It's a privilege to be able to offer such comprehensive treatments and to witness their incredible results; in many cases, they can be life-changing."
Each Panchakarma program at Four Seasons Resort Maldives at Landaa Giraavaru is highly tailored to individual needs by the Resort's Ayurvedic physicians. Participants commonly undergo one or two of the five therapies according to their specific body and health needs. All three stages of each therapy must be undertaken, however, with each stage involving a variety of treatments, massages and therapeutic procedures to identify, liquefy, eliminate and remove toxins. Different for everybody, the program typically involves a minimum of one treatment a day in addition to highly personalised, daily-monitored dietary and activity plans. The Resort's physicians also closely monitor participants during daily consultations, with follow-up support available remotely upon returning home.
Additional treatments may be recommended, along with lifestyle adjustments, to increase the healing power of the body and to help maintain the positive effects of the detoxification processes. As a result, participants learn how to stay in tune with the needs of their whole being, developing more awareness to identify and curtail future imbalances.
"It is testament to the experience and dedication of the team at The Spa & Ayurvedic Retreat that we are able to offer Ayurvedic programs of this intensity and complexity," commented the Resort's General Manager and Regional Vice President Armando Kraenzlin. "As a program, it's certainly not for everyone, but those who decide to commit will find the tough processes made infinitely easier when combined with Four Seasons care."
---
---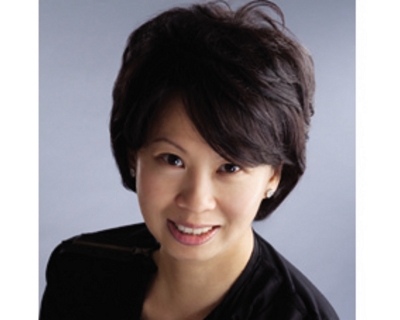 Juliana Ang
Senior Director of Public Relations and Communications
Tourism Court, #04-00, 1 Orchard Spring Lane
Singapore,
247729
---
Four Seasons Resort Maldives at Landaa Giraavaru
PRESS KIT

Visit Four Seasons Resort Maldives at Landaa Giraavaru Website