Back
A Decade of Turtle Love at Four Seasons Resorts Maldives
Celebrating a ten years of turtle rehabilitation
May 13, 2020,
When Four Seasons Resorts Maldives Marine Savers team rehabilitated its first sea turtle, Oceane, back in March 2010, no one could have anticipated the legacy she would leave. Fast forward a whole decade of dedicated turtle care, and the stats speak for themselves:
272 turtle admissions
155 successful releases (including 6 "Flying Turtles" rehomed overseas)
The creation of a lagoon-based rehab pool
Numerous successful surgical operations
An endless daily program of wound care, feeding, rehydration, medicine administration, treatment for buoyancy disorder syndrome and target training to increase activity levels
Care for turtles suffering from oil and plastic ingestion
Satellite tracking
And the March 2020 appointment of the team's first Turtle Veterinarian, Dafne Limón – a fitting marker for the 10th anniversary of Turtle Rehabilitation in the Maldives.
Over the years, the project has expanded across both of Four Seasons Maldivian resort islands as the Sea Turtle Conservation Program: rehabilitating injured turtles and weak hatchlings that would otherwise not survive at sea; protecting nests and studying the local turtle population through identification and satellite tagging projects. It's a program that improves year on year, successfully releasing almost the same number of turtles during January 2020 as the whole of 2019.
As exemplary as Four Seasons service and as essential as Marine Savers work is, none of the turtles were admitted for rehabilitation in the past decade of their own accord: entanglement in ghost nets, boat collisions, oil spills and plastic consumption are all thrust upon them by human negligence.
In 2010, when Oceane was found floating in open water by Four Seasons Landaa Giraavaru dive team, she was missing a front flipper from an old injury and suffering from buoyancy problems. In the four months that it took to nurture her back to health, the Resort's marine biologists, guided by international turtle experts, began implementing basic procedures to follow when rescuing injured sea turtles. A few months later, a second olive ridley turtle, Olivia, was admitted suffering from head injuries. Generous guest donations enabled the construction of a new large pool, allowing for care of multiple patients at the same time, and the country's first Turtle Rehabilitation Centre was born.
"For something that happened almost by accident," comments Armando Kraenzlin, Regional Vice President and General Manager, "our Turtle Rehabilitation Program has become one of our proudest achievements. In addition to the number of turtles we have been able to return to the ocean, it has allowed us to spread the conservation message, educate staff and local island residents, and provide guests with a truly unique opportunity to get up close and personal with these incredible creatures. It's through life-changing experiences like these that individuals feel empowered to effect real change."
To commemorate the 10-year anniversary, Four Seasons and Marine Savers successfully released two recent turtle rescue patients: Lenny (a female olive ridley) and Conna (a juvenile hawksbill), found entangled and floating on the ocean surface in the waters close to Four Seasons Private Island at Voavah. Luckily, both turtles only had small wounds that healed quickly, and thanks to the expert care of the Rehabilitation Centre, soon regained their strength and were able to return to the ocean.
With thanks to all involved
The increased expertise of Marine Savers at Four Seasons Resorts Maldives in rescuing and rehabilitating stranded and injured sea turtles is making an important difference to the regional decline in turtle populations. The team would like to extend a special thanks to all the Resort guests, staff, boat captains, sea turtle veterinarians, seaplane pilots, neighbouring resorts and businesses that have assisted in the rescue, transport and rehabilitation of the many turtle patients over the last 10 years. Special thanks to Belgium's Pairi Daiza Zoo and St. Petersburg's Planeta-Neptun for helping the team to make history by rehoming the Maldives first ever Flying Turtles in 2016 and 2017.
---
---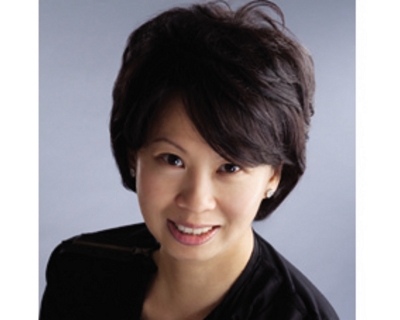 Juliana Ang
Senior Director of Public Relations and Communications
Tourism Court, #04-00, 1 Orchard Spring Lane
Singapore,
247729
---
Four Seasons Resort Maldives at Landaa Giraavaru
PRESS KIT

Visit Four Seasons Resort Maldives at Landaa Giraavaru Website