Back
Centre and Calm Yourself and Spirit on Restorative Yoga Energy Trail
A unifying, soul-stimulating circuit around Landaa Giraavaru

Maldives at Landaa Giraavaru, Republic of Maldives
Bring oneness to your yoga experience, Landaa-style, with the Yoga Energy Trail at Four Seasons Resort Maldives at Landaa Giraavaru, an inspiring exploration of self and surroundings against myriad mind-blowing UNESCO Biosphere Reserve viewpoints.
Weaving through the Resort's jungle interior and dazzling beachfront, guests can opt to explore the trail themselves or join a daily class, guided by the Resort's yogi. The experience? A 75-minute study of strength, flexibility and endurance – suffused with all the energy-boosting benefits of the tropical surrounds.
Wooden signs at each of the 15 stations guide guests of medium fitness, aged 12 and above, around some of the island's most scenic vantage points – enabling them to see, feel, smell and hear nature, thus stimulating the senses while challenging the body.
"Each station targets various areas of the body – focusing on balance, strength, agility, flexibility, stretching and toning," explains Dr. Shylesh Subramanya, Director of The Spa & Ayurvedic Retreat. "The idea is to engage guests in an energetic exploration of themselves via the island's most inspiring settings: from 'tree pose' overlooking the lagoon to 'sun salutations' on the jetty to 'hanging firefly' beneath the island's largest Banyan tree."
Developed in conjunction with the Resort's Ayurvedic physicians, yogis and recreation team, the trail was designed by Nigel Clark – of UK-based Leisure Logs – a former Olympian who combines his passions for wellbeing and environmentally friendly materials to craft creative, timber wellness trails.
Commenting on the added benefits of the Yoga Energy Trail over a more traditional mat-based approach, Dr. Shylesh said: "Each location triggers a different chemical reaction within the body, from the oxygen-absorbing and seratonin-balancing benefits of the sea breeze to the deeply calming properties of the dense jungle greenery. Practising yoga in this way, immersed in a variety of inspirational locations, guests will feel an enhanced boost of energy and restoration to a naturally connected state, where self and surroundings merge in unifying oneness."
---
---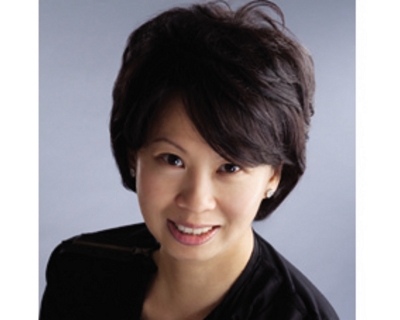 Juliana Ang
Senior Director of Public Relations and Communications
Tourism Court, #04-00, 1 Orchard Spring Lane
Singapore,
247729
---
Four Seasons Resort Maldives at Landaa Giraavaru
PRESS KIT

Visit Four Seasons Resort Maldives at Landaa Giraavaru Website