Back
10 Best Souvenirs of a Moroccan Getaway
Don't you want to bring back home a piece of this beautiful country? Marrakech is full of handcrafted souvenirs, with something for every taste, whether a gift or something for oneself. If you love to shop, you will fall in love with Marrakech's souks - just remember that everything has to be negotiated, so believe in your acting talent, it is time for you to bargain! Four Seasons Resort Marrakech suggested looking out for the following local specialties:
Babouche
The babouche is a very ancient Moroccan tradition. This shoe is made of goat skin and its sole is made of calfskin. As you stroll through Marrakech souks, discover many choices of colours, styles – even snakeskin, sequin or suede - and sizes. Before buying, check that the leather of the babouche is sewn and not glued. Our boutique at Four Seasons also offers a range of babouches, suitable for all.
Ottomans
Leather ottomans are an excellent memory from Morocco and are relatively light as they are sold empty. Once filled, it will bring a colourful and oriental touch into any room. For an easy use, you can fill them with foam pad, polystyrene beads, or linens.
Leather Bags
With tanneries nearby and young artisans creating leather goods for centuries, buying leather in Marrakech is a must-do. Before you buy you should check the quality by smelling it – if the smell is strong, it is real leather. If you are creative, you can even ask the shop to create your own bespoke bag.
Argan Oil
This oil extracted from the fruit of the argan tree nourishes the skin and the hair, and you can even use it when cooking. Produced in southern Morocco, from Agadir to Essaouira via Marrakech, this precious oil is the fruit of ancestral know-how. If you are not convinced by the authenticity of the oil, you can come to our Four Seasons boutique to buy one.
Spices
If you want to give a subtle taste to your dishes and surprise your guests with flavours from Morocco, bring back some ras-el-hanout, cumin, five-spices blend or saffron. Only 10 minutes' drive from the Resort, the oldest market of the Mellah is the large souk of spices that occupies part of the covered market. Be prepared to smell a bunch of savoury aromas!
Lanterns
Whether made with iron, leather or metal, they are everywhere. In the city, you can even see the craftsmen making them. The copper is cut, hammered, perforated and chiselled to make original lamps, with subdued and polished light. Existing in all shapes and sizes, it is easy to find your perfect lantern among this vast choice. Lighting shops are easily recognisable as they look like the Ali Baba cavern.
Carpets
Carpets are essential pieces of decoration. As the name suggests, the Carpet Souk is the perfect place to find these works of art. This souk is located in the Old Town, near the Place des Épices. You can find different types of Moroccan carpets: berber, beni ouarain, kilim, azilal, boucharouite and more.
Ceramics
Moroccan ceramics originate in Fez, where you can still head to the potters' quarter. Now, ceramics are everywhere in Morocco, including Marrakech. A tagine dish, a large plate, a tray for fruit: you can find everything to redecorate your home and colour your table.
Pashmina Scarves
A Morocco original, they are all more beautiful and especially very silky and pleasant to wear. They are finely worked and made of multi-coloured weaves that often represent flowers or arabesques. You can position them on the shoulders for a relaxed and elegant effect or tie them around the neck for a more chic effect.
Woven Baskets and Braided Hats
Basketwork is an ancient Moroccan specialty. Depending on the region, the objects are made of wicker, reed or rush, but the doum fibre, a small palm of Morocco, is the most widespread material here. If these artisans offer a wide range of products, it is the baskets and hats that are most easily found. Some artisans even propose to personalise them according to your wishes.
In case you need to ship your new acquisitions, contact the concierge team at Four Seasons and they will be delighted to organise it for you.
---
---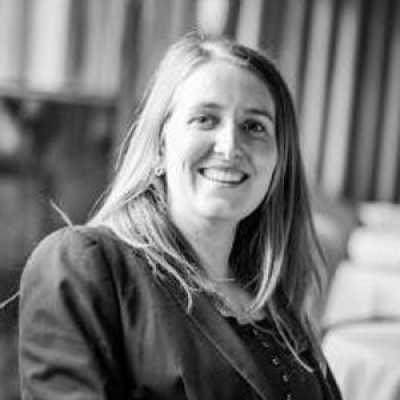 Virginie Vaillant
Public Relations Manager
1 Boulevard de la Menara
Marrakech, 40 000
Morocco
---
Four Seasons Resort Marrakech
PRESS KIT

Visit Four Seasons Resort Marrakech Website