Back
Ten Things to Taste in Marrakech
With Morocco having a particularly rich culinary heritage, you cannot leave the city without tasting several traditional dishes. Considered an art, Marrakchi cuisine is well known for its aromas, flavours and colours. For restaurants tips, the concierge team at Four Seasons Resort Marrakech will be glad to recommend their favourite hidden gems where you actually can enjoy some of these delicious recipes.
Tangia
Originally from Marrakech, the tangia is prepared in a clay pot with chunks of beef or lamb and a secret bunch of spices firmly fixed by greaseproof paper, and tied up. Traditionally the dish is slow cooked for long hours in the ashes of the public ovens of Marrakech and it was once prepared exclusively by men. As you won't find it anywhere else in the country, you really have to taste it before leaving Marrakech!
Tajine
The tajine is a savoury slow-simmering dish in a covered clay cooking pot. The name also refers to the pot in which the tajine is cooked. This dish is available in several versions, but the bases remain the same: meat (beef, lamb, chicken), vegetables (carrots, potatoes) and dried fruits (almonds, grapes, etc). All the ingredients are prepared and cooked into the tagine for several hours. Our staff at Inara will be pleased to help you choose the most suitable one according to your taste.
Couscous
From Berber origin, it is prepared with durum wheat semolina. Vegetables (carrots, zucchini, cabbage, potatoes) and meat are added, if the dish is not vegetarian. The spices come to enhance the dish, a treat! Traditionally it is cooked on the Muslim Holy Day (Fridays) and for special occasions, but nowadays you can find it every day in most restaurants.
Traditional Mint Tea
As in most countries of Africa, the tea ritual is a true tradition in Marrakech. It usually takes place after the meal. Mint tea is the most popular tea variant in Morocco: it is a green tea base with lots of mint leaves and sugar. At Four Seasons, do not hesitate to ask for a private lesson with our expert tea man Abdelaziz in mastering the art of making and pouring tea.
Pastilla
Often eaten as a starter, the pastilla offers a combination of sweet and salty. It is a kind of puff pastry pie filled with pigeon, chicken or seafood and sprinkled with sugar and cinnamon.
Harira
Especially popular during Ramadan, this soup is made from a variety of vegetables with lentils, chickpeas, coriander and tomatoes. It is served with dates, hard boiled eggs, honey pancakes, pastries, or it can also be accompanied by slices of lemon.
Briouates
Briouates are crispy filled triangles that come in sweet or salty versions. The salty version is often enjoyed as a starter and is filled with cheese, minced meat and a bit of vegetables. The sweet version is usually stuffed with almonds.
Pastries
Pastries in Morocco are mainly made from almonds and honey and make the perfect side with the traditional mint tea. There are a lot of different varieties: gazelle horns, candied figs, baklawa, almonds cakes, chebakia and more. These culinary jewels are sweet, savoury, fruity, perfumed, aesthetic and colourful. All the Moroccan pastries of the Resort are freshly made by our beautiful team of pastry chefs. You will for sure succumb with our collection of bespoke cornes de gazelle.
Fresh Juices
Nobody does orange juice like Moroccans. You will have a taste of it for breakfast at the Resort as we offer a daily selection of freshly prepared juices.
While strolling around the Jemaa el Fna square, you can find a multitude of stalls colourfully scattered. Stop by one of them and taste the best fresh squeezed juices: most of the time, you have to choose between a milk or orange base. In many restaurants and bars, you can also order various fresh juices, including juices with avocado or dates.
Msemen
Prepared with flour, water and salt, it is a thin and crispy square- shaped crepe. These crepes are usually eaten during the month of Ramadan – hot or cold - with honey or without, and they are also often eaten for breakfast throughout the year. If you prefer salty food, you will be delighted to find savoury ones stuffed with peppers or dried meat.
---
---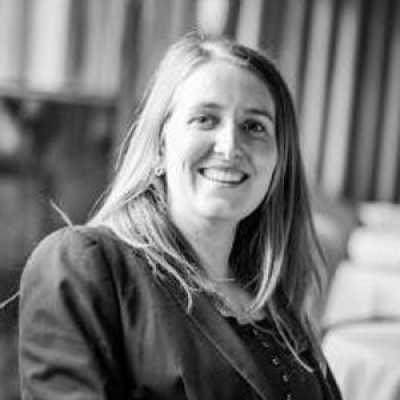 Virginie Vaillant
Public Relations Manager
1 Boulevard de la Menara
Marrakech, 40 000
Morocco
---
Four Seasons Resort Marrakech
PRESS KIT

Visit Four Seasons Resort Marrakech Website