Back
Le 1920 at Four Seasons Hotel Megève Reveals Its Christmas Yule Log: "Chocolat des Bois," Inspired by One of the Emblematic Symbols of the Rothschild History
October 29, 2019,
Chocolat des Bois is the latest Yuletide creation from Jérôme Berdelou, Pastry Chef at Le 1920, the two-Michelin-starred fine-dining restaurant at Four Seasons Hotel Megève with Executive Chef Julien Gatillon at the helm. Inspired by deer antlers, it is a nod to one of the most iconic interior décor features of the mountain chalet as well as Edmond de Rothschild's association with Megève. The crisp and creamy textures of Piedmont hazelnuts, delicate caramel and fine biscuit are the perfect foil to the powerful cocoa.
Sourced by Baron Benjamin de Rothschild, the cocoa itself is a 70 percent unroasted amelonado cocoa from the Diogo Vaz plantation on São Tomé, an island in the Atlantic's Gulf of Guinea known for its extraordinary and lush ecosystem. Its uniqueness lies in the treatment of the beans at low temperature to produce a rich yet subtle flavour.
Alexandre Pons, Head Sommelier at Le 1920, has this recommendation: "To accompany your Yule log, opt for a Rimapere (meaning "five arrows" in Maori, a symbol of the Rothschild family), a New Zealand red wine. Break with tradition by pairing Jérôme Berdelou's stunning dessert with this New World pinot noir, which will elevate the delicate fruit and crunch of the Yule log while the roasted tannins will further enhance the cocoa and hazelnut notes."
The Yule log will be available from Le 1920 as well as fine foods store Noémie Epicerie, in Megève town centre, set to open a few days before the seasonal festivities begin. This limited-edition dessert retails at EUR 80. The Yule log serves four; order at least 48 hours in advance.
---
---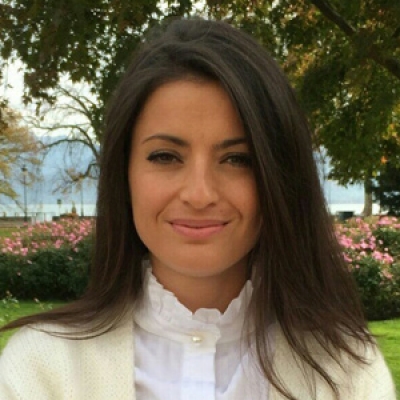 Céline Rodellar
Public Relations Manager
3001, Route Edmond de Rothschild
Megève, 74120
France
---
Four Seasons Hotel Megève
PRESS KIT

Visit Four Seasons Hotel Megève Website