Back
Stéphane Gras Appointed General Manager, Four Seasons Hotel Megève and Les Chalets du Mont d'Arbois, Megève, A Four Seasons Hotel
March 11, 2020,
Born in Saint-Etienne, France, Stéphane Gras has a Bachelor's degree in International Hotel Management from the Ecole Hôtelière de Lausanne, Switzerland. Stéphane began his career at the Waldorf Astoria in New York before joining Four Seasons Hotels and Resorts in 1999 as Assistant Room Service Manager at Four Seasons Hotel New York.
Since then, his career in the Group has taken him to the four corners of the world: the United States, Egypt, Azerbaijan, the Czech Republic, and more. After 20 years abroad and a series of extremely enriching experiences on a professional, human and cultural level, Stéphane Gras took up his position in Megève on February 3, 2020. He now manages the destination's two hotels (Four Seasons Hotel Megève and Les Chalets du Mont d'Arbois, Megève, A Four Seasons Hotel) as well as the Golf du Mont d'Arbois and the mountain restaurants in the Edmond de Rothschild Heritage Group (Le Club du Mont d'Arbois, La Taverne du Mont d'Arbois, La Pizzeria de la Taverne, L'Idéal 1850, L'Auberge de la Côte 2000).
Stéphane is delighted to reconnect with the French lifestyle and gastronomy, so well represented in Megève by the history of the Rothschild family. Outside of work, he and his wife are interested in art and regularly visit his two daughters in the United States. He also plays golf (handicap 18) and enjoys downhill skiing - two disciplines that will enable him to make the most of Megève in winter as well as summer.
---
---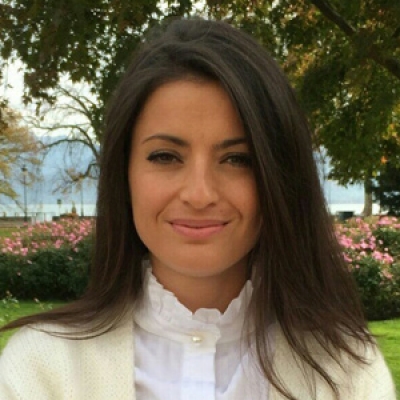 Céline Rodellar
Public Relations Manager
3001, Route Edmond de Rothschild
Megève, 74120
France
---
Four Seasons Hotel Megève
PRESS KIT

Visit Four Seasons Hotel Megève Website
Les Chalets du Mont d'Arbois Megève, A Four Seasons Hotel
PRESS KIT
Visit Les Chalets du Mont d'Arbois Megève, A Four Seasons Hotel Website