Back
Annual Australian 'Barbie Returns at Four Seasons Hotel Miami
Brickell hotel hosts week-long Australia Day celebration with traditional fare led by Executive Chef Aaron Brooks January 21-27, 2019
January 10, 2019,
Aussie native Executive Chef Aaron Brooks has announced the return of his 5th annual Australia Day festivities at Four Seasons Hotel Miami. Named the official "Lambassdor" and a master of meat for 2018 by True Aussie Beef & Lamb, Chef Brooks pays tribute to his home country for Australia Day, observed on January 26, by offering weeklong special menus at EDGE, Steak & Bar and a classic outdoor 'barbie located poolside with his best 'mates.
EDGE Steak & Bar Specials – January 21–26, 2019
For those looking to indulge in an authentic dining experience, Chef Brooks curates an exceptional menu at EDGE Steak & Bar featuring a few of his favourite dishes from back home including Australian wagyu beef, pasture raised lamb, and other regional favourites. Diners can relish in flavours from the Land Down Under on the USD 24, three-course Lunch Break menu, offered Monday through Saturday. During dinner service, the Chef's Tasting Menu will feature five surprise Australian-inspired courses for USD 65 per person, to be featured throughout the week.
Bahía 'Barbie with Chef Aaron and his 'Mates – January 27, 2019
The traditional outdoor 'barbie is back at Bahía located on the Hotel's 7th floor pool terrace and will close out the week-long celebration on Sunday, January 27, 2019 from 1:00 to 4:00 pm. Joining Chef Aaron are his best 'mates, including Steve Santana of Taquiza, Carey Hynes of Jaguar Sun, Valerie Chang of Itamae at St. Roch Market, and Justin Flit of soon-to-open Navè. With support from True Aussie Beef & Lamb, attendees will enjoy grilled Aussie favourites and delicious cuts of meat, including a whole-roasted rotisserie lamb. Beverages include an exclusive beer by J Wakefield Brewing with the help of Chef Brooks, who will create a brew intended to be paired perfectly with the dishes for the celebration. Guests will also enjoy a refreshing cocktail by David Sprintis, long time friend of EDGE, Steak & Bar, as well as Barcadi cocktails made by Aussie natives Adrian Biggs and Chris Hopkins. In addition, Eamon Rockey of Rockey's Milk Punch and Giovanni Gutierrez representing Havana Club join forces to create a unique beverage. This specialty cocktail of Rockey's Milk Punch – a crystal clear and natural milk punch, blended and bottled in Brooklyn, made from citrus, tea, and fruit – will mix perfectly with Havana Club rum. Advance tickets are required and are available for USD 55 per person, plus tax and processing fee.
Reservations
'Barbie with Chef Aaron and his 'Mates: Advance tickets are required and available at online for USD 55 per person, and include unlimited BBQ, select craft beer and wine. Eventbrite processing fee will be applied at time of purchase.
EDGE Reservations: Not required, but recommended, and can be made by contacting 305 381 3190 or edge@edgesteakandbar.com.
Reduced valet parking and self-parking is available for up to three hours. Nearby street parking is also available.
---
---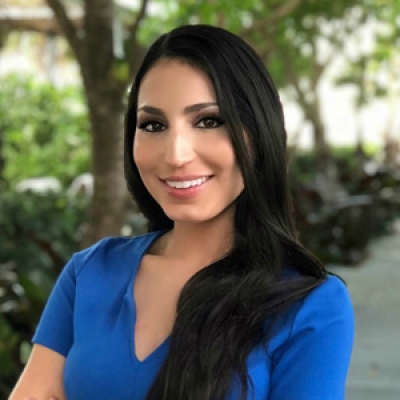 Mikaela Vourtsis
Public Relations and Communications Manager
1435 Brickell Avenue
Miami, Florida 33131
U.S.A.
---
Four Seasons Hotel Miami
PRESS KIT

Visit Four Seasons Hotel Miami Website