Back
Four Seasons Hotel Miami Brings Home the Hotel Community Achievement Award at the Annual Inn Key Awards
Brickell hotel wins prestigious recognition at the recent Greater Miami and The Beaches Hotel Association 25th Annual Inn Key Awards
May 17, 2019,
Four Seasons Hotel Miami is a prominent member of the Greater Miami & The Beaches Hotel Association. The GMBHA's mission is to advocate key matters in the hotel industry and is the voice for hotels in Miami. Year after year, Four Seasons Hotel Miami attends the GMBHA's annual Inn Key Awards where the association highlights best in class employees in all departments, dynamic hotel initiatives, and delivers feasible information and trends to the hotel community. This year, Four Seasons Hotel Miami took home the prestigious Hotel Community Service Achievement Award due to its extraordinary efforts executed in 2018. Four Seasons Hotel Miami participates in a multitude of community outreach programs and community service activities throughout the year.
"Our foundation stems from Isadore Sharp's business philosophy and our brand belief - The Golden Rule, where we believe we should treat others the way we wish to be treated and due to this, we contribute to our community in various fruitful ways," said Jeishy Zerpa, the Hotel's Director of People & Culture.
The People & Culture department has the utmost support of their employees and due to its efforts of participation, it has become very successful. To aid local children in its county, the Hotel works with Lotus House – an organisation dedicated to improving the lives of homeless women, youth and children. This past year, the Hotel collected an abundance of uniforms for children before their first day of school and donated new toys to assist in creating fun filled moments for children. Executive Chef Aaron Brooks has his way of assisting local kids by partnering with Wellness in the Schools, a national non-profit organisation that inspires healthy eating and fitness for public school children. Furthermore, the Hotel partnered with The WOW Center Miami, an organisation that offers support, guidance or encouragement to adults with developmental disabilities. The Hotel welcomed two interns and created an unforgettable experience in their culinary, administrative and security departments.
In addition to a passion for helping local children, Four Seasons Hotel Miami took part in assisting two unique cancer associations. The first, hosting a loving family from the Jack & Jill Late Stage Cancer Foundation, which focuses on creating exceptional family memories who are facing the imminent loss of their mothers and fathers and in turn, the parent who passes away can rest assured that their children will always have fun, positive memories as their greatest inheritance. The next service the Hotel offered was hosting an MIB Agents FACTOR Osteosarcoma sonference. MIB Agents is a nationwide 501(c)(3) non-profit organisation dedicated to the mission to "Make It Better" for children with osteosarcoma, bone cancer. The staff at Four Seasons Hotel Miami made it their mission to create memorable moments for the children. The In-Room Dining department hand delivered bananas to a child after every meal due to chemotherapy side effects; the Pool Staff displayed every pool toy imaginable on the property's grand outdoor pool; the Front Office staff developed a scavenger hunt for the children; the Concierge led a back-of-the-house tour; and Executive Chef Aaron Brooks offered a hands-on cooking class. The priceless moments created led to being the main highlight of the conference and made the children feel undoubtedly remarkable.
"The people of Four Seasons Hotel Miami have done an extraordinary job showing our true colours to our community that we love dearly. Our staff, culture and home is what we are passionate about, and we will continue to strive to assist our destination in every way that we can," said Dan Normandin, General Manager.
The urban Brickell resort will continue to participate in a multitude of community programs and activities for 2019 and beyond. For more information, contact the People & Culture department at 305 381 3101.
---
---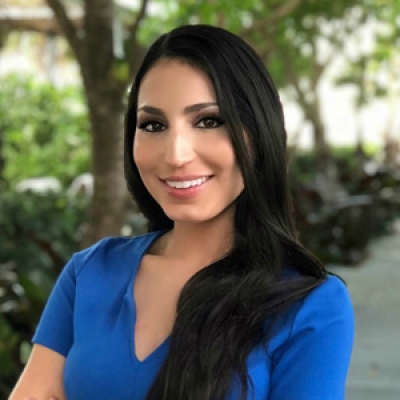 Mikaela Vourtsis
Public Relations and Communications Manager
1435 Brickell Avenue
Miami, Florida 33131
U.S.A.
---
Four Seasons Hotel Miami
PRESS KIT

Visit Four Seasons Hotel Miami Website