Back
Four Seasons Hotel Milano Presents NEST: An Exclusive Design Pop-Up Bar and Lounge by Chiara Andreatti, an Award-Winning Italian Designer with a Strong Creative Design Aesthetic
Ahead of Milan Design Week, Four Seasons Hotel Milano has created NEST, an elegant pop-up bar and lounge in the Hotel's iconic Sala Camino to showcase the city's thriving design scene
February 25, 2020,
Four Seasons Hotel Milano has unveiled a stylish urban hangout in the historical Sala Camino that reflects Milan's strong connection with the world of design. Created by talented Italian designer Chiara Andreatti, NEST is curated by the cutting-hedge creative factory Mr. Lawrence.
"Milan is renowned for its innovative furniture creations. We created the NEST to showcase the importance of design and to allow our international guests to discover more about the city's rich design heritage," explains General Manager Andrea Obertello. Available from until June 2020, this creative and eye-catching pop-up bar and lounge is the perfect meeting place for Hotel guests and locals alike to enjoy sophisticated drinks in a stylish design-led setting.
Chiara Andreatti has dressed the space with furnishings that celebrate the artisanal, with subtle tribal accents, and natural shades and materials. "This installation brings together all the pieces I have created over the last five years into a single space," explains Chiara Andreatti. Furnishings in earthy tones are complemented by soft lighting and decorative foliage – a recurring element in many of Chiara's design projects – while fabrics and rugs in clear hues add vibrant splashes of colour, creating a warm laidback atmosphere.
Leafy plants as vertical gardens divide the space, creating cosy delineated areas, or "nests" with an increased sense of privacy, making for the ultimate setting to enjoy an intimate drink with friends, family or colleagues.
Bar Manager Luca Angeli has created sophisticated cocktails with a twist, using infusions, Italian liqueurs, aromatic herbs, flowers and fruits – cherries, pink grapefruit, berries – to capture the NEST's leafy decor. Luca Angeli takes an innovative twist on a Moscow Mule with a Fashion Mule, a refreshing drink made with hibiscus-infused vodka, verbena liqueur, cranberry, lime and ginger beer. The drinks list also includes an invigorating Fashion Gimlet, prepared with a splash of blood cherry liqueur and a Classic Martini with French vermouth, garnished with blue cheese-stuffed olives that create a veritable explosion of taste. A selection of champagnes and fine wines is also available.
To accompany the drinks, Executive Chef Fabrizio Borraccino has created a selection of light springtime dishes using herbs and spices, such as basil, thyme and ginger. The bruschetta, topped with marinated yellowtail, avocado and fermented soy sauce makes for a refreshing bite, while the jamon Ibérico dish is served with crunchy polenta and tomato sauce that add colour and crunch. The menu also features shrimps with spring onion, lime, ginger and chili pepper; curry-flavoured chicken wing with mustard and honey sauce; and lettuce, hummus and broccoli couscous.
Four Seasons Hotel Milano is set in a restored 15th century convent in the heart of the city's glamorous Fashion District, home to haute couture boutiques, emerging designers and prominent Italian tailors. The world's design capital, Milan is home to homeware showrooms, design stores and workshops crafting bespoke handmade pieces. The yearly Salone del Mobile (Milan Furniture Fair) showcases the latest in furniture and design from around the globe, attracting thousands of visitors.
NEST is open every day from 6:00 pm to 12:00 midnight with a DJ Set every Thursday, Friday and Saturday evenings, and it can be booked for private events, with bespoke drinks and bites that will not only delight the taste buds but also impress with their elegance and creativity.
NEST has been possible thanks to the kind support and collaboration of Lema, Gebrüder Thonet Vienna, Potocco, MM Lampadari, CCTapis, Radici, Albaplus, Mingardo PaolaC, Ichendorf, BottegaNove.
For reservations, contact:
---
---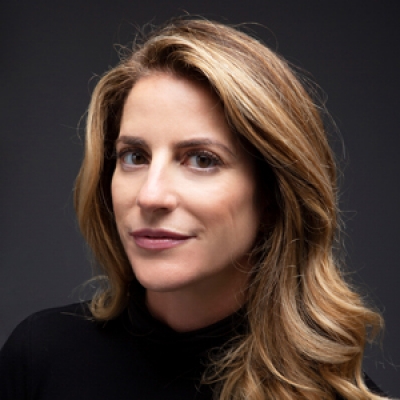 Ilaria Alber-Glanstaetten
Senior Director of Communications
Via Gesu, 6/8
Milan, 20121
Italy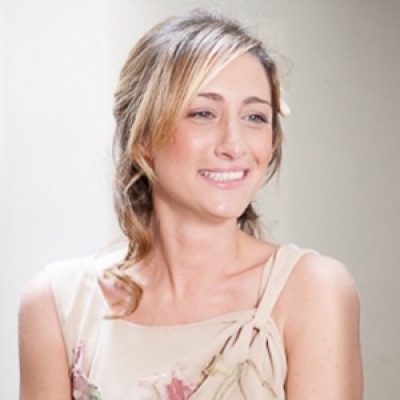 Anita Ruozzi
Public Relations and Marketing Communication Coordinator
Via Gesu, 6/8
Milan, 20121
Italy
---
Four Seasons Hotel Milano
PRESS KIT

Visit Four Seasons Hotel Milano Website