Back
Four Seasons Hotel Minneapolis Introduces New Restaurant, Riva Terrace, Led by Esteemed Executive Chef Martín Morelli
The outdoor concept, including pool-side dining, brings the Italian Riviera to the Mississippi River this June
April 26, 2022,
Four Seasons Hotel Minneapolis announced today the Hotel's fourth-floor restaurant Riva ("Ree-vah") Terrace, an alfresco Italian concept with a patio and pool deck set to open in June. The restaurant will be led by Executive Chef Martín Morelli, an industry and Four Seasons veteran chef with more than 20 years of culinary experience. Morelli brings a passion for excellence in the kitchen and hospitality garnered from global influences and experiences that will come to life each season at the restaurant.
"I've always felt that food itself is culture, and I'm honoured to now be part of that culinary culture here in the Twin Cities," shares Morelli. "When people dine at Riva, I want them to understand what they're eating and enjoying because it's simple and it's good. You can taste the quality and share the experience. When you walk away, it has created a memory; it wasn't just a meal."
Adds Four Seasons Hotel Minneapolis General Manager Florian Riedel, "As a former chef myself, there is so much I appreciate in Martín. He does things the right way. He does not take shortcuts or compromise on quality. Martín moves about the kitchen with a kind of reverence, and he inspires his team to take pride in their work, teaching with both patience and precision."
"Between Martín's leadership of Riva Terrace and our event dining, and Gavin Kaysen at the forefront of Mara and Socca Café, Four Seasons Hotel Minneapolis will be your new favourite dining destination."
A Vibrant Destination for All Seasons
Riva Terrace will offer elevated views of downtown through the welcoming fourth-floor plaza that combines an unforgettable atmosphere with an approachable menu for dining throughout the day. During warmer months, guests can enjoy engaging conversation over lunch with perfected tapas and small plates or enjoy cocktails paired with the Italian coastal fare from the statement bar. The Riva Terrace design will evoke the bliss of a summer spent seaside as pops of melon and terracotta umbrellas sprinkled throughout the space, offering a delightful contrast against a shining blue sky and crystal-clear pool water. After the sun sets, the terrace comes to life again with sparkling string lights and outdoor table lamps, taking advantage of the warm evening temperatures during the summer months.
Come the colder months, watch the terrace transform into a winter wonderland with elements, including an unexpected yet thoughtful heated bar rail to keep guests warm while they imbibe on classic winter drinks and a seasonal menu change.
Riva Terrace is destined to be the go-to spot for weekday lunches, aperitivos to transition from a busy day to restorative evening, and memorable moments through inspired events. Every occasion is enhanced by legendary Four Seasons service, infused with the charm of Minnesota Nice.
The Skill of Simple Delicacies
Originally from Montevideo, the arts and culture capital of Uruguay, Morelli has always had an appreciation for avant-garde techniques while remaining loyal to his minimalist culinary roots. His innate creativity and enthusiasm for experimentation has led him through various kitchens in South, Central and North America. He artfully executes innovative menus showcasing the culinary vibrancy of the region.
Chef Morelli's motto: "What you see is what you are going to eat. Everything is on a plate for a reason, nothing is hidden."
Morelli's career began in his home country of Uruguay, serving as Commis Chef at the former Four Seasons Resort Carmelo. Since that time, he's built a lasting career out of various culinary roles in Four Seasons kitchens and award-winning restaurants. In his most recent position as Executive Chef for Four Seasons Hotel Silicon Valley at East Palo Alto, where he also worked with Riedel, Morelli redesigned the focal point of the main dining room and the menu itself when he introduced dry-aged meat and steaks. He is praised for his passionate leadership and innovative thinking, often finding his vision for hospitality on the forefront of leading concepts as well as sustainable practices, such as local sourcing.
In addition to Riva Terrace, Chef Morelli will oversee the culinary programs for in-room dining and the meetings and event spaces. With each menu, the focus is on quality ingredients and simplicity, so dining provides connection to both company and environment.
---
---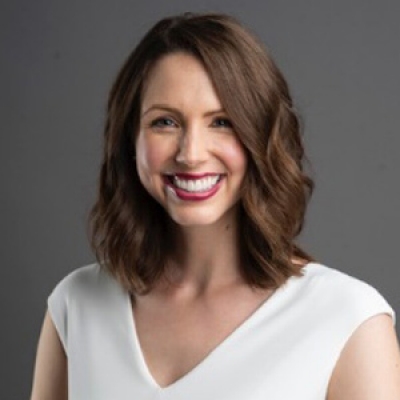 Allie Stoneberg
Director of Communications and Partnerships
245 Hennepin Avenue
Minneapolis, Minnesota 55401
USA
---
Four Seasons Hotel Minneapolis
PRESS KIT

Visit Four Seasons Hotel Minneapolis Website