Back
Afternoon Tea by Celebrity Chef Marcus Samuelsson Set to Debut at Four Seasons Hotel Montreal
Afternoon Tea at MARCUS, a Canadian first for Samuelsson, begins in time for the holiday season
The modern take on the beloved high tea tradition will be served daily in the MARCUS Lounge
New destination for Montreal High Tea enthusiasts, featuring tea blends by TEALEAVES
Guests will enjoy sweet and savoury treats created by MARCUS' culinary team and pastry chefs, with caviar and champagne versions available
November 15, 2019,
Passionate fans of the beloved high tea tradition will discover a new luxurious destination in Montreal's Golden Square Mile: Afternoon Tea at MARCUS at Four Seasons Hotel Montreal, starting November 18, 2019. Every afternoon, from 2:00 until 5:00 pm, MARCUS' culinary team and pastry chefs will entertain guests with their modern high tea re-interpretation, featuring towers of delicate sweet treats and savoury bites, served with an outstanding selection of black, white, green and oolong organic teas by TEALEAVES - Vancouver's master blender and purveyor to Michelin-starred establishments worldwide. Guests desiring a more upscale midday break may enhance the moment with tins of Northern Divine Canadian caviar, house-made potato blinis, and champagne by the glass.
The Space
Each day, MARCUS Lounge will be transformed into a contemporary tearoom for Afternoon Tea at MARCUS. Situated on the third-floor Social Square inside the recently inaugurated Four Seasons Hotel Montreal, the sensual and luxurious environment designed by Atelier Zébulon Perron has become a local late afternoon and night gathering favourite spot, where local creatives and movers-and-shakers mingle with Four Seasons travellers from all corners of the world. Its design welcomes guests into a contemporary space where every detail, including acoustics, lighting and furniture, was treated as an opportunity to encourage interaction and connection. From its floating velvet bench in the lounge and crab in a glass cube that greets visitors in the foyer to its prismatic lighting cast by a crystal wall, every warm and elegant element in the lounge was imagined to encourage connectivity and social interaction.
Wellness and Tea
The SPA at Four Seasons Hotel Montreal invites guests to indulge in the Shopping Break Experience, a day of blissful pampering. Wellness enthusiasts can enjoy a Luxurious Gold Body Treatment conceived to help heal daily micro-damage and to revitalise the skin, followed by Afternoon Tea at MARCUS, the perfect activity for a quiet solo moment or a pause with friends. The offer is valid from December 1, 2019 to January 5, 2020, and can be booked at the cost of CAD 195 by calling the SPA at Four Seasons Hotel Montreal, +1 514 843 2700.
The Details
MARCUS Lounge, 1440 Rue De La Montagne, 3rd floor
Monday - Sunday, 2:00- 5:00 pm
+1 514 843 2525
Menu: Afternoon Tea at MARCUS/L'Heure du Thé Chez MARCUS - CAD 45
Savoury
Rye bread, roast beef and jus, English mustard, horseradish mayo, B&B pickles
White bread, perfect egg salad, chive, cresson, lemon mayonnaise
Potato brioche, cream cheese with tomato powder, homemade beet gravlax, Lebanese cucumber, all-dressed spices, marinated daylily bud
Sweet
Chocolate praline rocher-style
Raspberry delight
Chestnut and blackcurrant tart, crispy meringue
Add Caviar
Northern Divine Caviar (50 grams), potato blinis, CAD 400
Add Bubbles
Ruinart Brut, Reims, Champagne, CAD 32 per glass
Louis Roederer Brut Rosé, Reims, Champagne, 2013, CAD 42 per glass
Dom Pérignon Brut, Epernay, Champagne, 2008, CAD 85 per glass
---
---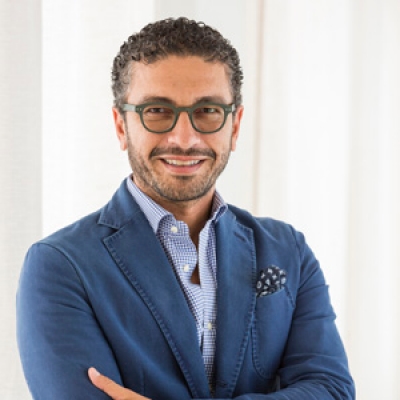 Mohamed Abou Doh
Director of Marketing / Directeur du Marketing
1440 Rue de la Montagne
Montréal, Québec H3G 1Z5
Canada
---
Four Seasons Hôtel Montréal
PRESS KIT

Visit Four Seasons Hôtel Montréal Website