Back
Celebrate Global Wellness Day with Four Seasons Hotel Moscow
June 9, 2017,
Four Seasons Hotel Moscow will join the international wellness movement on a Global Wellness Day on June 10, 2017, which promises to become one of the main celebration platforms in the city. Say "yes!" to healthy lifestyle with Amnis Spa.
Global Wellness Day is an international day focused on living well, both physically and spiritually with the slogan "One Day Can Change Your Whole Life." It is aimed to pay people's attention to health preservation and lifestyle problems.
Start the Day the Healthy Way
Get in shape with special yoga session on the spacious terrace of the Royal Suite with a breathtaking view to the Kremlin, Red Square and Manezhnaya Square. Guests will be guided by professional instructors through a series of yoga postures and breathing exercises to help bring peace to the mind and body, and prepare for deeper spiritual practices. During the day all the participants will enjoy special Amnis Elixir drinks made of freshly squeezed juices complemented by fruits, water and refreshing cold towels.
There will be several yoga sessions throughout the day. The first morning class will take place at 9:00 am, next one at 3:00 pm and the day will conclude with the last yoga class at 8:00 pm.
Cleanse the Mind
Relieve stress and let the mind dissolve with a guided meditation session from Sri Lankan monks who will help the guests create a deep inner peace and cleanse mind.
There are two guided meditations arranged during the day: morning meditation from 10:30 to 11:30 am, and evening meditation from 6:30 to 7:30 pm.
Have Fun with the Kids
Specially for little guests and their parents, Four Seasons Hotel Moscow has designed a Natura Siberica workshop on making bath bombs. Natura Siberica has considerable experience in creating unique spa concepts and exclusive treatments based on natural Siberian components. Guests will have a chance to learn about the art of making the bath bombs, make a personalised ones for themselves and take them home afterwards.
Enjoy Amnis Spa Treatments
Treat skin with care and love — all the guests will be able to enjoy 25 percent savings on all the treatments in Amnis Spa for the whole day.
Stick to Digital Detox
Digital detoxing is a growing phenomenon that serves as a reaction to the information overload coming with new media and digital connecting devices. From 14:00 to 5:30 pm the Hotel offers Digital Detox — guests will have an opportunity to put their thoughts on a paper.
Say "yes" to Global Wellness Day by following @FSMoscow and using the hashtags #FSWellness and #GlobalWellnessDay.
---
---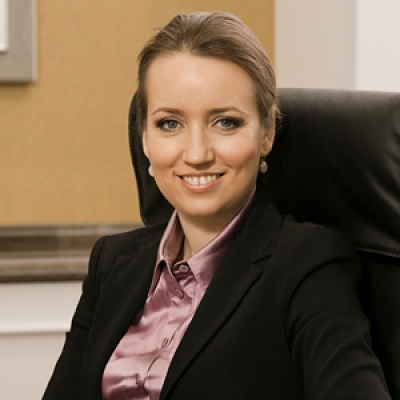 Natalia Lapshina
Director of Public Relations and Communications
2, Okhotny Ryad
Moscow, 109012
Russia
---
Four Seasons Hotel Moscow
PRESS KIT
Visit Four Seasons Hotel Moscow Website