Back
Illuminate from Within with Abhyanga Snana This Diwali at The Spa at Four Seasons Hotel Mumbai
September 30, 2019,
Prepping for the busy festive season ahead? The Spa at Four Seasons Hotel Mumbai is here to help guests gear up for celebrations with a relaxing spa treatment this October.
Witness the magic of age-old Ayurvedic rejuvenation techniques unfold at The Spa with Abhyanga Snana – a two-step ritual to bring out the skin's natural glow. Embark on a date with serenity starting off with Ayurveda's oldest and purest form of cosmetic concoction – ubtan to purify and detoxify the skin. Dating back centuries, ubtan is regarded as one of the most sacred Ayurvedic cosmetics with healing properties. A natural cleanser packed with essential herbs and minerals to yield healthy skin, ubtan is considered to be the traditional natural version to the modern day microdermabrasion - sloughing off the dead skin for a luxurious exfoliation.
Following this is abhyanga - a classical Ayurvedic massage that not only pampers skin and senses but also relieves body aches, if any. Performed with a pre-blended concoction of cold pressed oils, this massage is designed to work on the energy meridians of the body, bringing a perfect equilibrium and harmony between body and mind. It is an experience that is intended to strengthen the body, improves blood circulation, tone up the muscles, alleviate sleep and relieve pain.
Let skin radiate from head to toe this festive season with this 90-minute luxe treatment from October 10 to 31, 2019. To book the Abhyanga Snana ritual, contact The Spa reception on 022 2481 8005.
---
---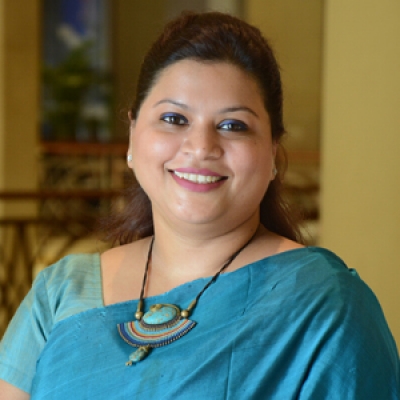 Stephanie D'Silva
Director of Marketing
1/136 Dr. E. Moses Road, Worli
Mumbai, 400 018
India Neha Nair
Marketing Communications Manager
1/136 Dr. E. Moses Road, Worli
Mumbai, 400 018
India
---
Four Seasons Hotel Mumbai
PRESS KIT

Visit Four Seasons Hotel Mumbai Website