Back
Celebrate the Festive Season and Make Lasting Holiday Memories at Four Seasons Hotel Mumbai
December 17, 2019,
'Tis the season to come together and usher in the most magical time of the year with loved ones. Four Seasons Hotel Mumbai invites guests to celebrate Christmas and ring in the New Year in the heart of Mumbai with a string of celebrations, gourmet affairs and exhilarating parties to choose from. Bid adieu to the year that was, and usher in the coming year with just the right mix of pampering, R&R, fanfare and fun.
Gourmet Hampers and Patisserie
Personalised gifts are the best kind. Put together a little bit of sugar, spice and everything that's nice to curate a one-of-a-kind festive hamper.
Step into the Patisserie at the Lobby Lounge and stock up on wonderful festive-themed cookies, cakes and Christmas goodies such as Yule log, panettone and more. The mince tarts and stollen bread come highly recommended by the Hotel's chefs.
Tuesday, December 24, 2019 – Christmas Eve
Prepare to feast with friends and family on a beautifully laid out traditional Christmas dinner with loved ones.
Café Prato: Enjoy a four-course traditional Christmas dinner (set menu) at Café Prato priced at INR 4,500 plus taxes per person, 7:00 pm onwards.
San:Qi: Indulge in Christmas specials at San:Qi where guests can choose from a variety of delectable dishes off of the a la carte menu, 7:00 pm onwards.
AER – Bar and Lounge: For those who would rather dance the night away, there's quite nothing like a night up in the AER to pump up the year-end festivities. Join The Book of Music (TBOM) – a versatile DJ known for keeping the crowd's spirits soaring with his genre-agnostic music, and cool cocktails for everyone.
Wednesday, December 25, 2019 – Christmas Day
Liven up the mood and eat, sing and make merry at San:Qi. Celebrate Christmas Day with family and friends at the Hotel's award-winning Pan-Asian restaurant and indulge in a decadent all-you-can-eat Christmas brunch at San:Qi on December 25 from 1:00 to 4:00 pm, with traditional favourites and delectable Indian, Chinese, Thai and Japanese specialties to choose from.
What's more? Santa's visiting with his bag o' goodies while a swinging live band gets guests grooving in their seats, making it a memorable Christmas Day indeed.
Brunch with sparkling wine and cocktails is priced at INR 4,900 plus taxes
Brunch with sparkling wine, cocktails and champagne is priced at INR 7,900 plus taxes
Kids brunch (for kids aged 6 to 12) is priced at INR 2,500 plus taxes
Tuesday, December 31, 2019 – New Year's Eve Extravaganza
AER: There is no better place for a dazzling New Year's Eve celebration. Shine bright like a diamond atop the 34th floor high above the city. Spend the last hours of 2019 at AER – Bar and Lounge's New Year's Eve party and gaze out over the city while ushering in the New Year with the champagne popping against the bright city lights. Dress in party whites and blues and step into AER for an evening of free-flowing alcoholic beverages and soaring house music. Priced at INR 9,600 plus taxes per person and INR 18,100 plus taxes per couple; inclusive of entry and free flow of select alcoholic beverages. 10:00 pm onwards.
San:Qi: Join in the festivities at San:Qi, with a mouthwatering all-you-can-eat dinner accompanied by free-flowing sparkling wine, priced at INR 7,900 plus taxes per person, and INR 10,900 per person plus taxes coupled with free-flowing champagne. Kids (aged 6 to 12) dinner is priced at INR 4,000 per person plus taxes. Reservations at San:Qi will be taken in two seatings: 7:00 to 9:30 pm, and 10:00 pm until closing.
Café Prato: Enjoy a lavish spread of celebratory specials at Cafe Prato's buffet, 7:00 pm onwards, priced at INR 5,800 plus taxes. For kids aged 6 to 12, the buffet is priced at INR 3,000 per person plus taxes.
Wednesday, January 1, 2020 – New Year's Day
Café Prato: Isn't it just wonderful to spend the first day of the New Year surrounded by loved ones? Gather friends and family and get together over a hearty brunch at Café Prato. The restaurant team will prepare a lavish spread of delectable goodies accompanied by sparkling wine and delicious cocktails.
There's also a host of fun-filled activities planned for kids until December 30, 2019. For families staying at the Hotel this month, be sure to check with the concierge team for a complete list of activities.
For more information on all festivities listed above or to book any experience at Four Seasons Hotel Mumbai, contact the Hotel via Four Seasons Chat from Mobile App or email festivedesk.mumbai@fourseasons.com or call +91 7710033143.
---
---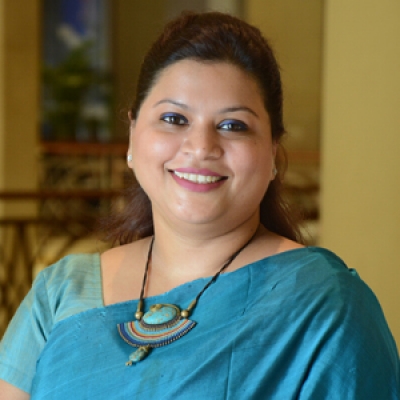 Stephanie D'Silva
Director of Marketing
1/136 Dr. E. Moses Road, Worli
Mumbai, 400 018
India Neha Nair
Marketing Communications Manager
1/136 Dr. E. Moses Road, Worli
Mumbai, 400 018
India
---
Four Seasons Hotel Mumbai
PRESS KIT

Visit Four Seasons Hotel Mumbai Website